Will Ferrell's Top 4 "SNL" Sketches of All Time!
07-16-2021 by Isabella Chirico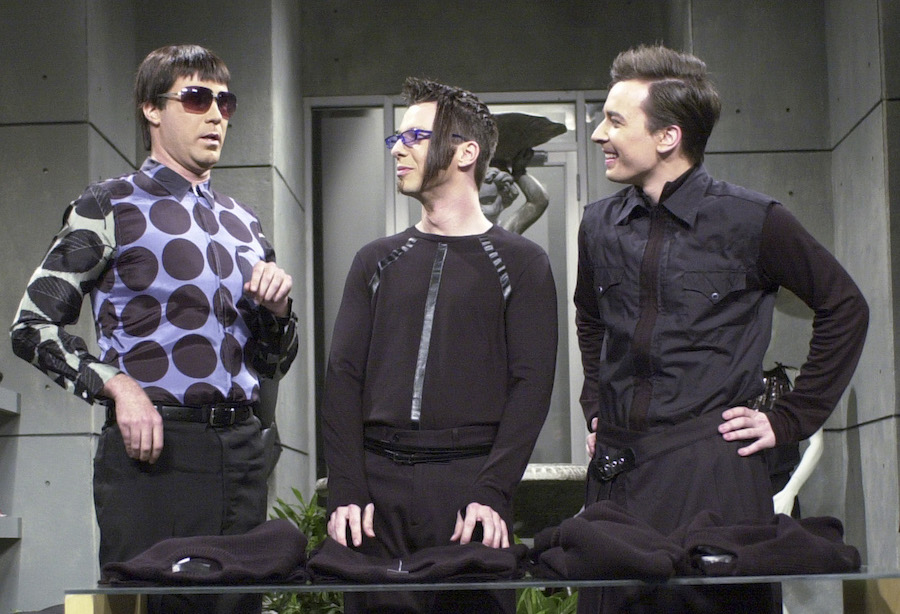 ( © Mary Ellen Matthews/NBCU Photo Bank/NBCUniversal via Getty Images via Getty Images)  
In honor of Will Ferrell's birthday today (July 16), we wanted to take a look back at a few of his best "SNL" creations! As one of the great kings of comedy and a creative mastermind in the fullest sense, Ferrell is a wearer of many hats these days and is a notable figure in acting, comedy, producing, and writing. However, his foundation for all this success started many years prior when he first established himself in the comedy scene in the mid-1990s as a cast member on NBC's "Saturday Night Live". From there, his comedic reputation flourished, giving us the many characters of Will Ferrell we're so truly honored to be able to quote on a dime: Buddy from Elf, Ron Burgandy from Anchorman, Brennan from Step Brothers, Ricky Bobby from Talladega Nights, and so many other refined characters. History lesson aside, here's 3 of our favorite Will Ferrell "SNL" sketches of all time!
1. Dissing Your Dog
In this one, Will Ferrell plays a dog expert advertising his new puppy training program. He insists that because of dogs' heightened intuition, his use of mockery and verbal humiliation towards them makes them effectively correct bad puppy behavior. The way he so seriously interacts with each of the dogs, and similarly how they react towards his stern acting, is genius. Who would've thought canines would be such good "SNL" scene partners? Will Ferrell, that's who.
2. Jeffrey's
As two snobby clerks (Sean Hayes and Jimmy Fallon) are unceasingly tossing insults at incoming customers they deem unsuitable to be at the trendy clothing store Jeffrey's, Will Ferrell rolls in as their gadget-loving boss wearing techno-modern clothing. The beauty of this skit is, as it carries on, everyone slowly begins to break character, making the whole viewing experience even funnier. The scooter, the tiny cellphone, Jimmy Fallon being uncooperative – it's golden.
3. More Cowbell
"I've got a fever, and the only prescription is more cowbell." An absolute classic. The whole entourage of this skit and the hysterical dilemma of needing "more cowbell" during Blue Oyster Cult's recording session of their classic hit "Don't Fear The Reaper" is so brilliant. Between Will Ferrell's absurd theatrics, Jimmy Fallon breaking character (again), Christopher Walken's presence, and the incessant sound of cowbell, there is no denying that this skit goes down in "SNL" history as one of the greatest.
4. Cat Impression Audition Tape
And lastly, here's the audition tape that got Will Ferrell the gig on SNL in the first place. I have to admit that it's a personal favorite of mine, and something I struggle to get out of my mind every time I see a cat. There is nothing else to it other than him rolling around on the floor, acting like a cat with a toy – but the only person who could ever pull this off this cleverly and hysterically is Will Ferrell himself.
Happy Birthday, Will!!!