Why You Should Be Giving "Zoey's Extraordinary Playlist" a Chance!
03-19-2020 by Andi Ortiz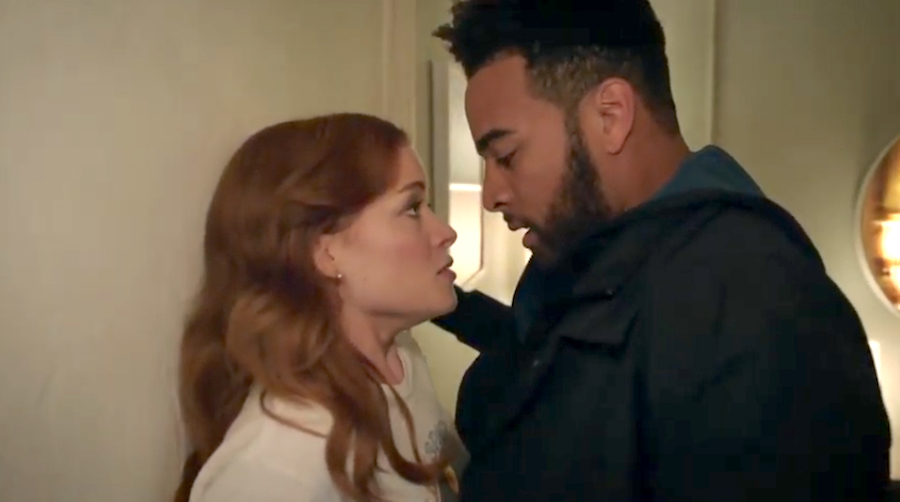 ( © NBC)  
Listen, I get it. Starting a new TV show is hard. It's one thing for a preview to grab your interest; it's another feat entirely to keep you entertained for half an hour to an hour, and then make you come back for another week.
It's especially hard, considering you have old reliables like "The Office" and "Friends" on hand thanks to streaming services and re-runs. You don't have to give your full attention to the stuff you've seen; you can put it on in the background and multi-task.
Still, there's a lot of great television happening right now – like "Zoey's Extraordinary Playlist".
It's NBC's newest comedy, and it really, really deserves a fighting chance. If you haven't heard of it:
So yes, it's kind of like "Glee" for adults. But that's part of the beauty of it -- it's for adults! The numbers are actually age appropriate! And, like any true musical, the songs happen spontaneously, rather than as Glee Club performances.
But the biggest leg up "Zoey's Extraordinary Playlist" has on "Glee"? It has Skylar Astin as a starring member of the cast rather than just a guest spot. Yeah, I forgot he was on "Glee" for a hot second too.
Of course, "Glee" was on a whole different network. "Zoey'"s being a comedy on NBC is a feat in itself. With predecessors like "Parks and Recreation", "Will & Grace", and "The Good Place" to live up to, a new comedy can so easily flop on the network (R.I.P. "Powerless").
But so far, it's working. Why? For one, it's escapist television at its finest. It's not really meant to put you on the edge of your seat like "Manifest" or get you deep in your feels like "This Is Us".
That doesn't mean "Zoey's Extraordinary Playlist" doesn't get emotional, though. Zoey (Jane Levy) and Simon (John Clarence Stewart) – one of the core relationships of the show – have built a connection almost entirely over grief for their fathers.
One of the first songs Zoey hears after obtaining her new powers is "Mad World" sung by – you guessed it – Simon. And y'all, it's heartwrenching.
But just as soon as it veers into difficult subjects, the show balances out with well-written humor and classic TV tropes – like a love triangle. Because really, what's a good comedy without a love triangle?
In Zoey's case, she's caught between Simon – who is in fact engaged to India de Beaufort's character – and Max, who's been her best friend for years now and is just starting to realize his feelings for her.
With that comes goofy love songs, like The Partridge Family's "I Think I Love You", the Jonas Brothers' "Sucker", and my personal favorite, The Proclaimers' "I'm Gonna Be (500 Miles)".
Beyond the romantically positioned men in Zoey's life, there's her neighbor Mo, played by the absurdly talented Alex Newell (another "Glee" alum). He serves as the sassy almost-cynic, which every musical desperately needs.
If the promise of a weekly dose of Skylar Astin's voice wasn't enough to suck me in, the promise of more Alex Newell certainly would've done it.
Rounding out the all-star cast is Lauren Graham, Mary Steenburgen, AND Peter Gallagher. And yes, they all sing at some point or another. Quick shout-out to the casting director who handled this show because it's just A+ work.
The true beauty of escapist television, though? It just makes you feel good – and feel-good television is something we not only need right now but deserve.
So, the next time you're stuck for something to watch, or you just need something that's going to unburden your soul for an hour, consider "Zoey's Extraordinary Playlist". Just give it a chance.
You can catch up with the season so far on the NBC app or Hulu, and catch new episodes every Sunday night at 9pm!