Why You Definitely Need to Tune in to the Grammy Tribute to Elton John!
Written by Nicole Wert. Published: April 10 2018
As some of you may know, Elton John recently announced that he is going on his farewell tour, Farewell Yellow Brick Road, set to kick off on September 8th, 2018, and will consist of more than 300 shows! John will make sure to hit North America, Europe, Asia, South America, and Australia and will conclude in 2021. That sure is quite a long farewell tour!

Back in February, just after the Grammy Awards, all-star performers came together to celebrate Elton John and his music for a Grammys Salute concert, set to air tonight (April 10) at 9pm on CBS, and I had the honor of attending this special night. The tribute was held at Madison Square Garden, and every single person in that arena definitely felt the love that night! The list of performers included Miley Cyrus, Ed Sheeran,Kesha, John Legend, Chris Martin, Sam Smith, Little Big Town, SZA, Shawn Mendes, and so many more! Here are just a few highlights and reasons why you should tune in....

The show opened up with Miley Cyrus singing "The Bitch Is Back", and she brought fantastic energy to the stage, as she always does! Sitting front row was Elton John himself, smiling and dancing along to the cover of his 1974 song, as well as Miley's mother cheering on her daughter!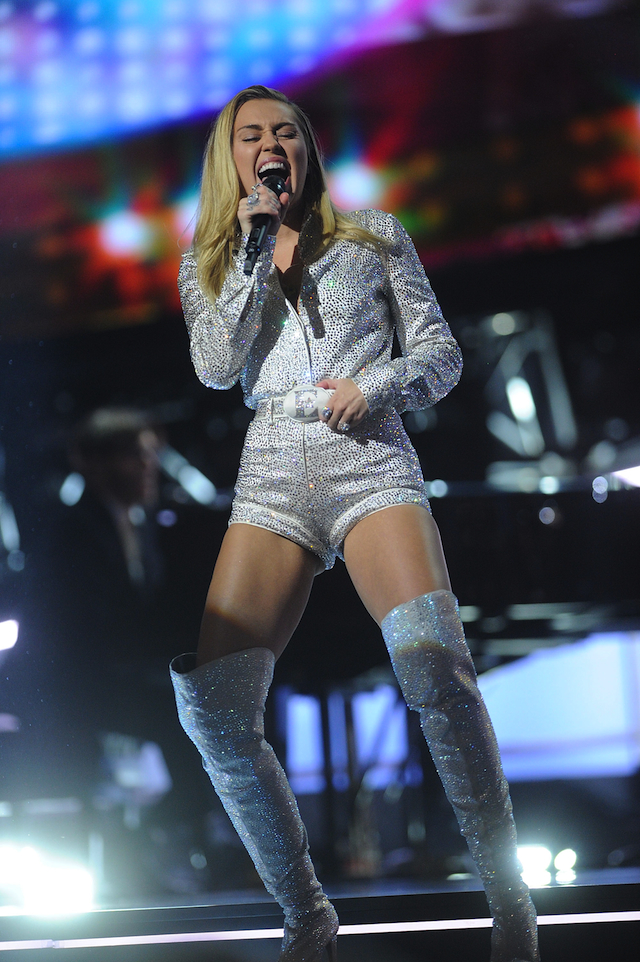 Next, Ed Sheeran took the stage singing a beautiful rendition of"Candle in the Wind", sprinkling some Sheeran flavor onto the already incredibly written song! Before his performance, he made a speech speaking about how helpful Elton John has been to Sheeran and his career. After all, Elton John is the reason why Ed Sheeran first sang at the Grammys! Later, Sam Smith came onto the stage, making a touching speech to Elton just before he sang "Daniel" with such compassion in his voice. The song was touching, and Sam Smith definitely did the song justice!

Shawn Mendes and SZA even had a duet together with Elton's song"Don't Go Breaking My Heart". Bringing back the hyped-up energy in the room, the two of them did an absolute amazing job, and everyone in the room was singing along and dancing in their seats!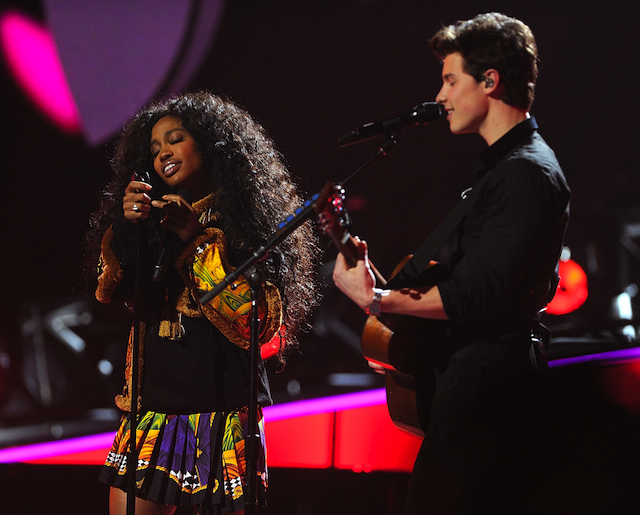 Every single person in the room knew every single song that was sung that night. Everyone had a constant smile on their faces, and it was a fantastic night full of great energy to be celebrating Sir Elton John. After every single performance. Elton and the rest of the room gave standing ovations. Everyone deserved it, and you could tell that Elton was loving it as well!

A few special guest appearances took place, such as Neil Patrick Harris, who read off a letter that Elton wrote toRyan White, a young man who had contracted AIDS through a blood transfusion. He was the person who inspired Elton to raise hundreds and millions of dollars for AIDS care and research. This letter brought Elton, and everyone in the room, to tears.

At the end of the show, of course Elton John took the stage to sing for everyone one last time before he hits the road for his farewell tour! He brought up the special performers on stage to sing along with him, and everyone in the room was standing and dancing along, as you do when you hear Elton John's music of course.

"Elton John: I'm Still Standing - A Grammy Salute" will air tonight at 9pm on CBS. Make sure to tune in, because you do not want to miss this incredible tribute to a music icon!
(Images via Brad Barket/Getty Images)
- Nicole Wert, YH Contributing Writer