Why We're Obsessed With Olivia Rodrigo's Newest Single "Good 4 U"!
05-18-2021 by Rebecca Breitfeller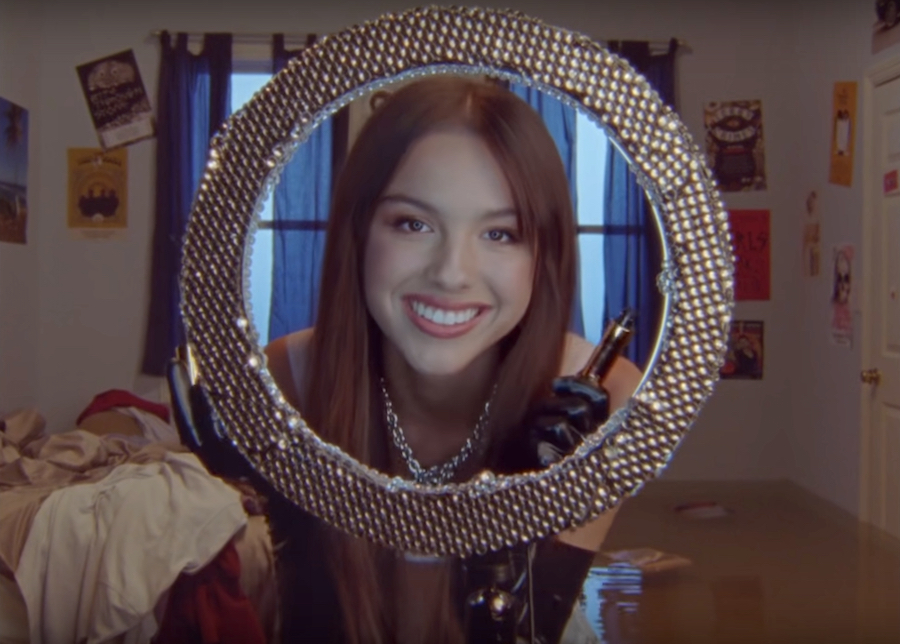 (Olivia Rodrigo/YouTube)
Look out, world, there's a new pop star in town and her name is Olivia Rodrigo. There's no doubt that Olivia has become one of the biggest rising stars in music this year. Everything she has put out has basically turned to gold, and her latest single "good 4 u" is no different! The new song and video (directed by Petra Collins) are a dramatic look into the mind of a teenage girl who feels incredibly burned by her past relationship – we've all been there. Our little pop-punk hearts are doing a dance (and aggressive rockstar hair flip) to the sound of this new hit song.
The latest single from her upcoming (and highly anticipated) album Sour is all over social media, with fans and celebrities alike expressing their obsession with the track. It's a far stretch from her heartbreak-ballad debut single "drivers license", but it still sounds like Olivia at its core. Trust me when I say you'll still want to get in your car, roll your windows down, and scream every lyric of this song at the top of your lungs.
Produced by frequent collaborator Dan Nigro and Alexander 23, the track is full of teen angst and amazing lyrical satire, backed by a very classic early-2000s pop-punk production. With lyrics like "And good for you, I guess that you've been workin' on yourself / I guess that therapist I found for you, she really helped / Now you can be a better man for your brand new girl", we can see how much Olivia's songwriting has already evolved since her debut.
The song is not only amazingly catchy (seriously, don't turn it on unless you're prepared to listen all day while you dance in your room) but it is the perfect blend of old and new. Olivia explained how the sound of the track (and others on the album) is heavily influenced by what she loves to listen to herself, saying, "I was really inspired by '90s alternative rock records with Sour, especially alternative rock girls." Social media picked up on those inspirations quickly, comparing Olivia's latest track to artists like Paramore, Alanis Morissette, and even Lindsay Lohan's fictional band from the movie Freaky Friday (which somehow makes TOTAL sense if you really think about it), as well as the '90s-inspired fits she rocked during both her performances on "Saturday Night Live" over the weekend.
"Drivers license", "deja vu", and "good 4 u" have all carried very distinct sounds that seem to be an amalgamation of all of Olivia's biggest influences in the industry. With her debut album Sour being released next week on (May 21st), everyone is on the edge of their seats to see what other stand-out tracks will come from this project. The 18-year-old singer/actor might just be getting started, but her star power is already unparalleled. We can't wait to hear this album!
Which track from Olivia's new album are you most excited to listen to?