Why We're Excited For The Return Of Shania Twain!
Written by Kayla Miracle. Published: June 21 2017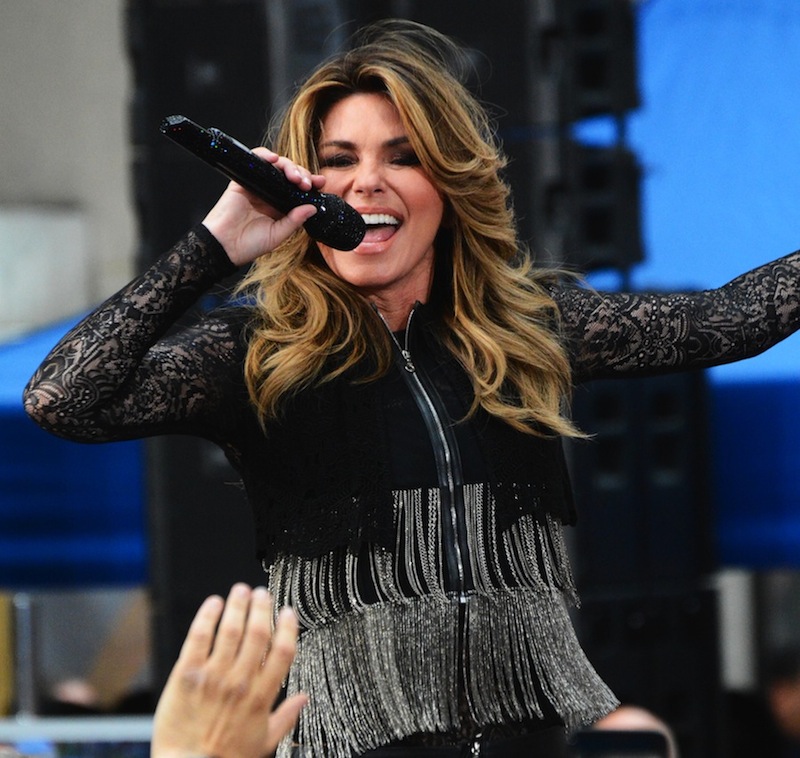 "Life's About To Get Good" for Shania Twain fans!
The Queen of Country Pop is back… almost! Shania Twain has announced the release of her first album in 15 years, Now. The singer/songwriter took to Twitter to alert fans that the (very) long-awaited arrival of new music is coming sooner than expected, September 29 to be exact. In the meantime, Shania graced us with the first single from the album, "Life's About To Get Good", and it's a total jam.
Still, 15 years is a very long time to go without releasing new music, especially in an industry where music stars come and go in a fraction of that time. So why are we so excited for the return of a star who's spent almost two decades off the grid? Here's why!
1. Crossover Artist
Long beforeTaylor Swift was crossing the line from country to pop superstardom, there was Shania Twain. Shania is the perfect crossover artist, performing country songs with a mainstream pop flare sound like "I'm Gonna Getcha Good!", which excelled on both the country and pop music charts. Not to mention her music videos definitely have that pop music Top 20 Countdown vibe. With crazy costumes and dancing, these aren't your typical country vids. Even the most hardcore non-country fans have to admit they were tapping their toes to some Shania. They don't call her the Queen of Country Pop for nothing!
2. Best-Selling Female Country Artist Ever
Shania's first album was released in 1993, and since then she has garnered some pretty incredible accolades, including multiple Grammy Awards, the CMA Entertainer of the Year Award, People's Choice Awards, Billboard Music Awards, and more. Perhaps the biggest achievement is being the best-selling female country artist… ever!
3. Girl Power
One of the most prevalent themes in Shania's songs is girl power! It is impossible to listen to her songs without feeling inspired and ready to take on the world. One of her most famous tunes, "Man! I Feel Like A Woman", is all about having fun and confident in your femininity. "The best thing about being a woman / Is the prerogative to have a little fun" and to listen to this song on an insanely personal level!
Welcome back, Shania, we've missed you!
(Image via Patricia Schlein/WENN)
- Kayla Miracle, YH Contributing Writer