Why We're Excited for ABC's "The Toy Box"!
Written by Natalya Gioiella. Published: April 07 2017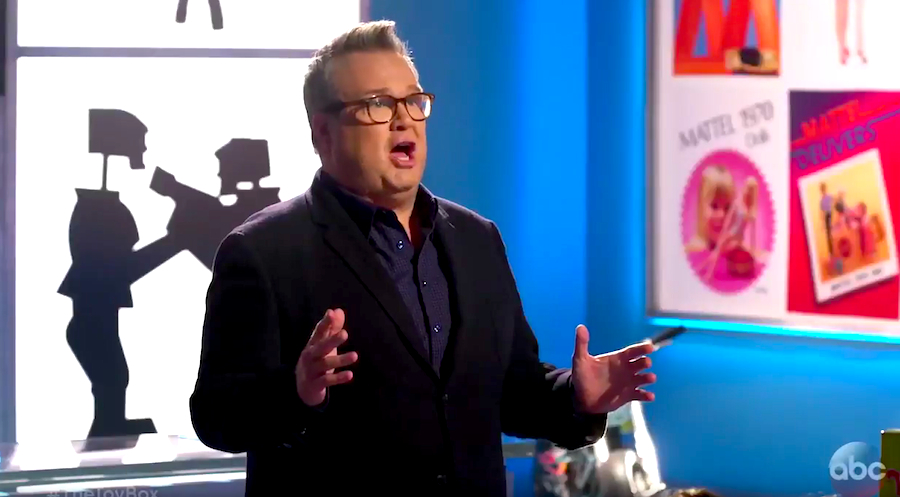 If you're a fan of "Shark Tank", "Modern Family", or ABC shows in general, you're gonna want to be sure to check out ABC's newest reality competition series "The Toy Box", premiering tonight! Hosted by Emmy-winning "Modern Family" star Eric Stonestreet, this show could very well leave you wanting to start your own business, or perhaps even develop a better sense for what to invest your money in. Parents should especially pay attention to this show if they have little ones at home and have trouble coming up with ideas of what to get their kids for their birthday or holidays.
Just like "Shark Tank", "The Toy Box" will consist of a panel of contestants and judges, except that the contestants will be amateur inventors from around the world who specialize in making toys. They will have the chance to pitch their inventions to the panel of judges. But get this -- the judges are kids, including one of our favorite youngsters, Sophia Grace! Who better to decide the next big toy craze than its own demographic? And we all know that kids are nothing if not completely honest -- and these kids might be even more brutal than the judges on "Shark Tank"!
The chosen winners will have their toys marketed by Mattel and Toys R' Us. Shelf position and marketing perks will also be included for the winners.
We love the idea of having kids involved in entrepreneurial endeavors. It's never too early to raise a business-savvy child! You might even learn more about what good business investments are and what investments are not probable. These kinds of things can be very helpful in the long run.
Be sure to tun in the premiere tonight at 8pm on ABC! And in the meantime, peep one of our interviews with the ever-charming Sophie Grace below! We can't wait to see what she brings to the judge's table!
(Image via ABC/YouTube)
- Natalya Gioiella, YH Contributing Writer; additional reporting by Katie Marzullo, YH Staff Editor