Why ABC's "Stumptown" Deserves a Second Chance!
06-06-2021 by Heather Barette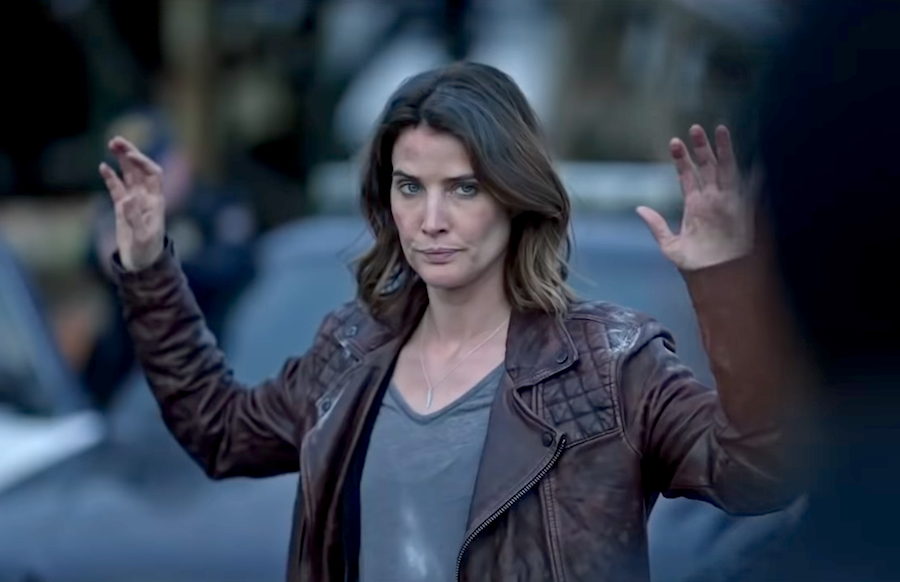 (ABC)
In this addition of "Was I the only one that saw this?", I'm going to talk about "Stumptown". No, not the Portland-based coffee subscription company and cafe. I'm talking about the now-dearly-departed ABC show! Starring Cobie Smulders, Jake Johnson, Tantoo Cardinal, Cole Sibus, Adrian Martinez, Camryn Manheim, and Michael Ealy, the life of this show was cut way too short. Let's talk about it.
First of all, the premise of this show is beyond interesting: A military vet struggling with PTSD and a gambling problem must take care of her younger brother, who has Down Syndrome, all while becoming a private detective with the help of her ex-con bar owner friend and informant food truck owner friend. I mean, there's a lot going on there, and that doesn't even account for her issues with the Natives in the area -- with whom she has a, let's just say, checkered history -- and her related (and upsetting) love life. I know I've said it before, but this show literally does have everything: diversity galore, crime, heart, romance, humor, wit, passion, pain. The list goes on and on. And don't @ me for using "literally" the wrong way, I got it!
With everything that Dex Parios (played by Smulders) and company have to deal with, the show would certainly feel congested at times without the brilliant acting behind it. This cast rocks; seriously, their relationships with each other are all so unique and defined from beginning to end, and you never know whether you should love or hate any of them at any given moment. Special shoutout here to Cole Sibus, who plays Dex's brother Ansel – we don't often get to see people with Down Syndrome on TV, and he plays the role so effortlessly you forget all about it after like 5 minutes. His character, like everyone else, is beautifully layered and complex, and kudos to the writers for making his just as critical a character as all of the others in driving the plot forward.
And can I be the one to say it – Cobie Smulders may be the most underrated actress in Hollywood right now. She plays that sassy, I-don't-give-a-f*ck-but-I-actually-a-little-bit-do character so well, and her chemistry with Miles (played by Ealy) is off the charts. But I can go on and on, they're all so good. Everything Tookie (played by Martinez) cooked in his truck made me hungry, Sue (played by Tantoo Cardinal) was the badass of all ba-asses, only rivaled by Lieutenant Cosgrove (played by Manheim), and Grey (played by Johnson) was the friend I so desperately desire – even for his many flaws.
I don't want to give anything away, but just trust me and add this show to your Hulu watchlist. There's only one season, but the only reason for that is COVID, and I truly hope this series finds a new home à la "Brooklyn Nine-Nine" and "One Day at a Time". You just never know how this cast is going to get themselves out of trouble, but you also can't look away from the car accident that is their lives. There is never a dull moment with Dex and company, and as I try desperately not to spoil any of the plot, I will just leave you with this: watch it! Watch it watch it watch it!