5 LGBTQ+ Artists That Need To Be On Your Summer Playlist!
06-05-2021 by Rebecca Breitfeller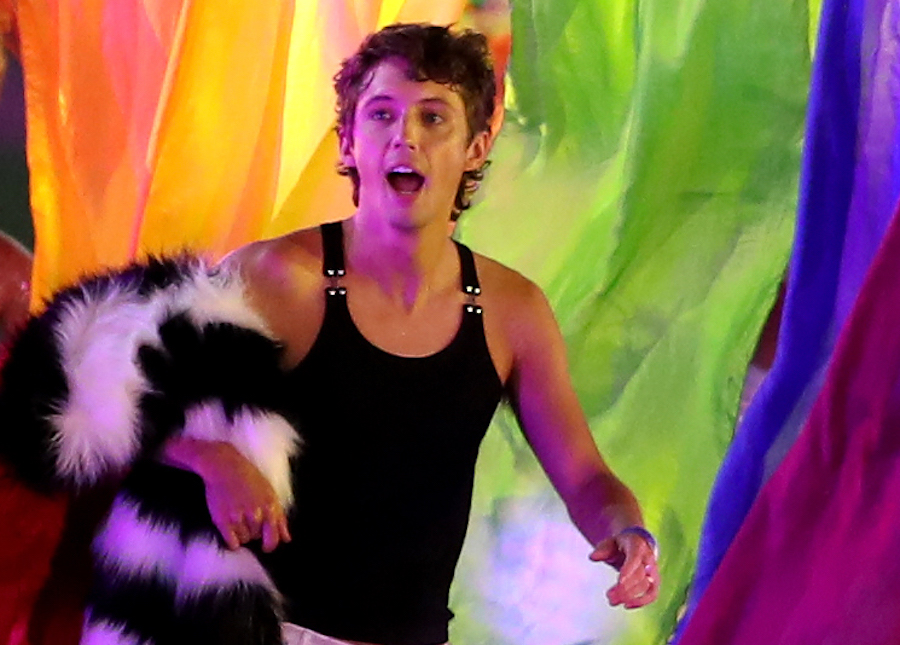 ( © Brendon Thorne/Getty Images)  
Happy Pride, everyone! In an industry that has not always been so open or welcoming, now more than ever the music industry is seeing an influx of artists that are beginning to open up, be vulnerable, and represent the LGBTQ+ community with pride! We can't think of anything better than celebrating artists for being unapologetically themselves, especially in a world that can be less than kind. These artists have pushed boundaries, opened doors for others, and been advocates for others within the LGBTQ+ community... and we LOVE to see it.
In honor of Pride Month, we want to honor and recognize some of our favorite LGBTQ+ artists who we think would be the perfect addition to your Summer playlists this year!
1. Hayley Kiyoko
Hayley Kiyoko has been super open with her sexuality within her music and has said that being gay is her "biggest strength". You might know her from her Disney days or even her time in the music group The Stunners. Regardless, Hayley has been consistently releasing amazing pop songs that are not only catchy but super truthful on her experience growing up gay. Just in time for Pride, Hayley has released a new dreamy summer single titled "Chance". When speaking on the meaning behind the single, Kiyoko said, "'Chance' is a song based on those moments when I denied my true feelings for someone out of fear of rejection."
Stand out songs: "Girls Like Girls", "Curious", "Found My Friends"
2. Troye Sivan
Every time this Australian pop star puts out a new song, it immediately goes on all of my dance playlists. Troye Sivan has been putting out music for a while now, and with each new project he has become more vulnerable about his personal struggles relating to love, sexuality, and growing up. He has always rooted his music in his own experience within the LGBTQ+ community and has never shied away from sharing those parts of his life with his fans. His newest single, "You" feat. Tate McCrae and DJ Regard, will have you up and grooving within seconds. 
Stand out songs: "Bloom", "Easy", "The Good Side"
3. Sarah Proctor
Emerging U.K. artist Sarah Proctor is one to watch! Giving off major Lana Del Rey and Maggie Rogers vibes, Sarah has recently released a new single, "Lost", which was inspired by her time spent in L.A. where she felt for the first time she was really immersed in the LGBTQ+ community. Proctor is from a small town in the U.K. where she never felt that she saw a lot of representation from the queer community. Now, Sarah is being her most authentic and unapologetic self. We can't wait to see all that's in store for her!
Stand out songs: "Lay Down", "The Breaks", "Say Too Much"
4. Lil Nas X
If you haven't been listening to Lil Nas X recently, where have you been?? The 22-year-old singer has been very open about his sexuality, and as his career has progressed, he has become that much more comfortable with sharing his true self with his fans. You can always expect hilarious tweets, stunning fashion choices, and, of course, perfectly poppy hit singles from Lil Nas X. His recent song "Call Me By Your Name" became an overnight sensation and sent the internet into a craze over his bold and brave declaration of sexuality. Truthfully, it is one of, if not the, best Lil Nas X songs ever, and we cannot stop streaming. His debut album MONTERO is set to release this Summer and it's without a doubt going to be on repeat all year long.
Stand out songs: "Sun Goes Down", "Kick It", "Holiday"
5. mxmtoon
Mxmtoon, also known as Maia, is an American singer-songwriter who you have possibly heard on at least one of your social media platforms. She has been posting singing videos on her YouTube for years, and in 2019 her song "prom dress" went viral on TikTok. Maia has been candid about her struggles with her bisexuality, explaining that it was hard for her to come to terms with it and vocalize it. Since she came out in 2017, Maia has been keen to speak out on how her sexuality and place within the LGBTQ+ and mixed-race communities have affected her approach to songwriting. She sings almost as if it's spoken word poetry, and every song feels so relatable. Though her style can be quite simplistic, Maia's voice and songwriting speak for themselves. She is definitely the best addition to your chill summer playlist this year.
Stand out songs: "feelings are fatal", "Creep", "my ted talk"

What LGBTQ+ artists are you loving this Summer?