Who Is Michelle Wolf?
Written by Meg Spaulding. Published: May 02 2018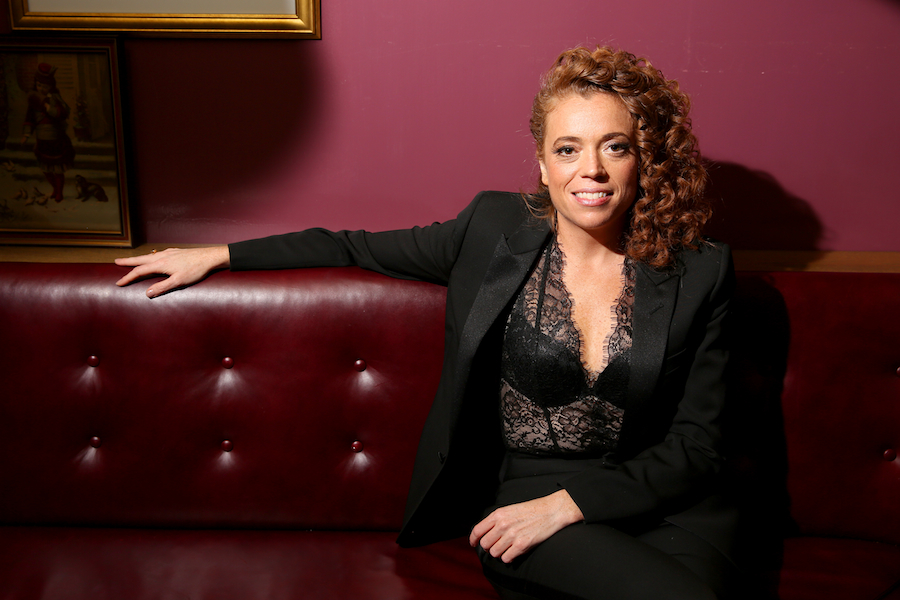 If, like many, you hadn't heard of Michelle Wolf a week ago, chances are you have now. As the host of the White House Correspondent's Dinner this year, she turned heads from every direction with her bold twenty-minute routine. Wolf didn't just appear at the Correspondent's Dinner out of nowhere, though. For people who hadn't heard of Michelle Wolf until she started trending on Twitter this week, here's a little background for you.
Michelle Wolf's joke at the WHCD about the financial company Bear Stearns failing on her was true — she really did work there back in 2008. Once banking proved to be a losing game for her, she turned her focus towards comedy. After performing at lots of open mics and small comedy venues, Wolf got a job as a writer for "Late Night With Seth Meyers" and eventually starred in some sketches on the show. Then Wolf got a job on "The Daily Show with Trevor Noah", where her political humor started to take off.
While writing for "The Daily Show", she kept up with her stand-up, and you can find lots of short sets of hers on YouTube, from "Late Night With Seth Meyers" in 2014 to Seth Rogen's "Hilarity for Charity" in 2018. If you watch Wolf's stand-up routines, you can see how she gets more and more politically outspoken, like many comedians these days.
After some success in America, Wolf brought her stand-up to Europe, where she had a phase of guest-starring in wacky British panel shows. If you want a longer look at her comedy, she has that too — HBO gave her her first hour-long TV comedy special, "Michelle Wolf: Nice Lady", in 2017. She describes her stand-up as her attempt to "show the real side of a subject and then take it in a weird direction."
The subjects that Wolf offers a unique take on include feminism, climate change, and, of course, American politics. If you want to see more of her insight into these subjects and many more, you don't have to wait long. Beginning on May 27, her own Netflix talk show "The Break with Michelle Wolf" will release one episode per week. Check out the trailer below:
You can look forward to a different vibe than other late night or political talk shows, and according to Wolf, "you can expect the types of jokes my former bosses would tell me we couldn't do on TV." So even if you hadn't heard of Michelle Wolf before her Correspondent's Dinner speech, you will definitely be hearing more from her soon!
(Image via Tasos Katopodis/Getty Images)
- Meg Spaulding, YH Contributing Writer