When the Emmys Get It Right, We All Win!
Written by Katie Marzullo. Published: September 21 2015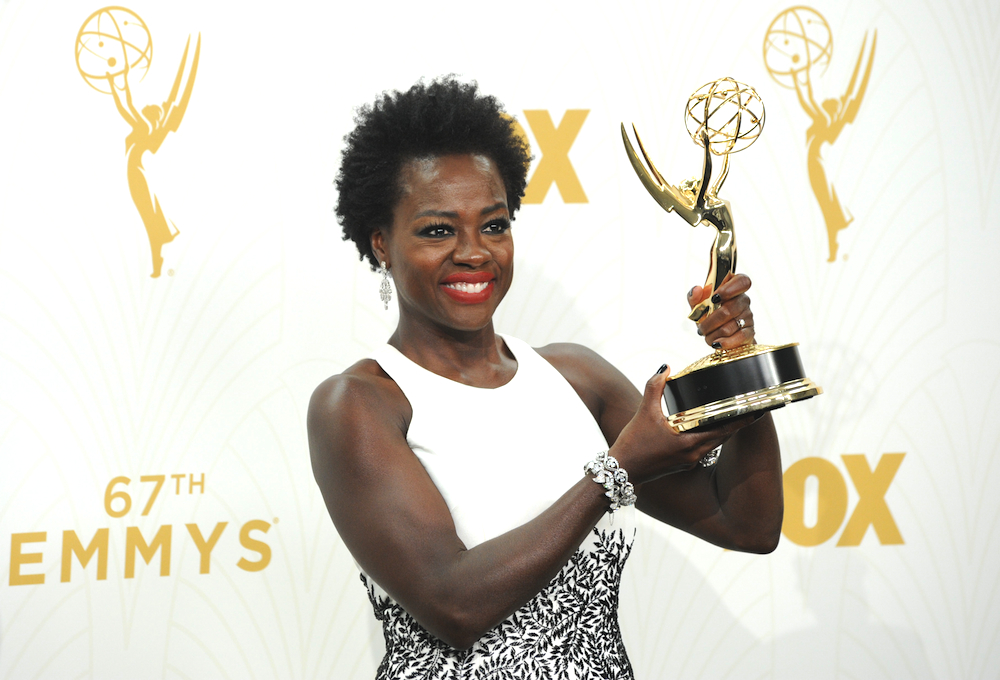 Big things are happening in television right now. IMPORTANT things. Like, potentially world-changing things. And we got a whiff of it last night during the 67th annual Primetime Emmy Awards. We still have a long way to go, I'm afraid, but the seeds have been planted, and just now we're starting to see the buds grow.
This was a night that opened with Andy Samberg making a snarky comment about the wage AND age gap between men and women in television still being woefully present, and was met with a tiny smattering of uncomfortable laughter.
This was a night where two male actors were honored for their portrayal of transgendered women in male acting categories (Jeffrey Tambor, Lead Actor in a Comedy Series; Bradley Whitford, Guest Actor in a Comedy Series, for "Transparent"), giving honest and sensitive portrayals of what it means to be a trans person in America.
This was a night where not one but THREE African-American women took home acting trophies – Regina King(Supporting Actress in a Miniseries/Movie, An American Crime), Uzo Aduba (Supporting Actress in a Drama Series, "Orange Is The New Black"), and Viola Davis (Lead Actress in a Drama Series, "How to Get Away With Murder"), the latter being the first in her category in history.
This was a night when female voices were heard loud and clear, and women storytellers were deservedly honored, including directorJill Soloway ("Transparent"), writer Jane Anderson (Olive Kitteridge), directorLisa Cholodenko (Olive Kitteridge), producer and actress Frances McDormand (Olive Kitteridge), comedian Amy Schumer ("Inside Amy Schumer"), and TV Movie Bessie (directed byDee Rees).
This was a night that reminded us that even silly sitcoms like "Mom" have a responsibility to tell an authentic human story about difficult and sometimes-controversial issues such as drug addiction, which Supporting Actress in a Comedy winner Allison Janney so sagely pointed out in her acceptance speech.
Some might argue that these shows and artists won simply because of their social impact. I don't think that's true, but even if it is… so what? Maybe that's what needs to happen now. Maybe weneed to make a point to reward these shows if only to highlight how much we need them on television, period.
Because it's time. It's time to honor those programs that aren't afraid to take risks – not for the sake of ratings or shock value, but for CONVERSATION and AWARENESS. Let's keep giving these shows the accolades they deserve to send a message to producers, writers, and directors in the television industry that this is how you tell a good story. This is how you honor those who live the struggle in real life. Let's keep doing it until it simply becomes the default; until those shows' writers and directors win Emmys; untilthose shows win for Best Drama Series.
Because it's time.
Congrats to all the deserving winners of last night's Emmy Awards!
(Photo via Apega/WENN)
- Katie Marzullo, YH Staff Editor