What We Could Expect From Disney's 'Freaky Friday' Reboot!
Written by Meg Spaulding. Published: May 17 2018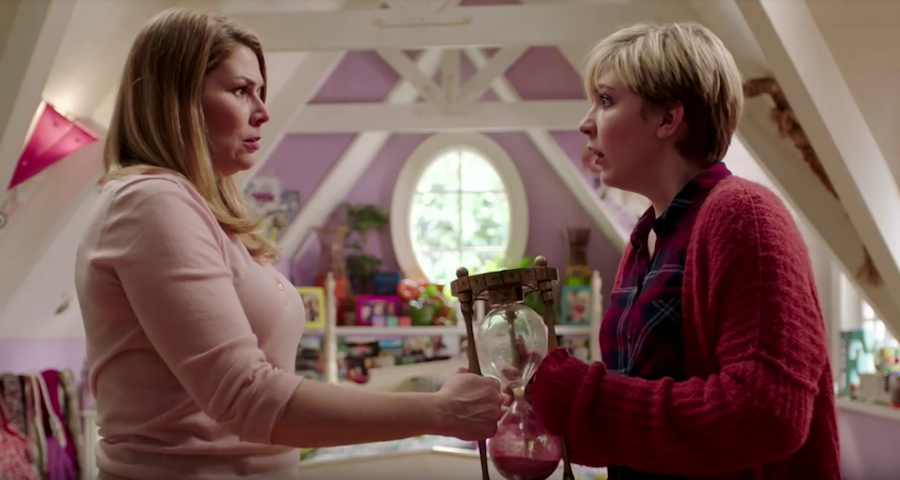 Round and round, here we go again… get your electric guitar ready because another Freaky Friday reboot is almost here! This version will star Cozi Zuehlsdorff as the daughter, Ellie, and Heidi Blickenstaff as the mom, Katherine. The 2003 version of Freaky Friday with Lindsay Lohan and Jamie Lee Curtis defined a generation, so the hopes for this reboot are very high. Disney Channel will release this new Freaky Friday movie this summer, and--get this--it's a musical! Now, the 2003 version wasn't a musical, but it did give us some life-changing original songs. Okay, maybe it was only like two songs, but when you have two classics on your hands, why make more? That being said, a musical version of Freaky Friday has a lot of potential. Will Ellie be in a band? Maybe they'll do another role-swap and this time the mom will be the one who's into music. The new trailer and the clip don't feature any songs, so it's all still a matter of speculation.
In the trailer, Ellie and Katherine are holding an hourglass, so that must be what makes them switch bodies. The clip shows us that we can expect to see classic situations of role-swapping, making for funny moments like Katherine (in Ellie's body) saying, "I am very disappointed… in myself." It's always fun to see how other people react to the new personalities of the switched characters, and Ellie's teachers and principal look confused and unsure of how to react. It looks like the storyline of the death of Ellie's dad will appear, though we'll have to wait to find out if there's still a new stepdad trying to win Ellie's approval. This new version could stick with that issue, or change it up and do something unique that we're not expecting. Will there be a love interest, and will he be as confused as poor Chad Michael Murray was when he started falling for whom he thought was Anna's mom? The new movie is based on Disney Theatrical Production's stage musical, so anyone who has seen that will have a better idea of what to expect. The rest of us will have to wait until sometime this summer (there's no official release date yet) to find out what goes down, though in the meantime we can listen to the (two) iconic tunes of Pink Slip to help the time pass by!
(Image via Disney Channel)
- Meg Spaulding, YH Contributing Writer