What To Expect From The CW's "Dynasty" Reboot!
Written by Sarah Osman. Published: October 06 2016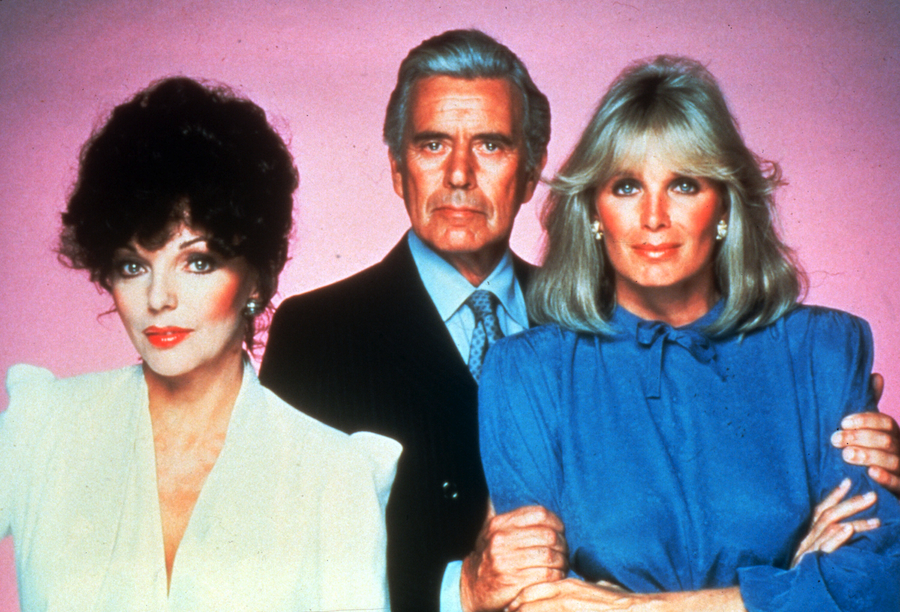 Time to get out your best slapping glove, because the wonderfully campy '80s primetime soap opera, "Dynasty", is headed back to TV! The CW recently ordered a reboot of the classic drama, with the producers of "Gossip Girl" and "Revenge" at the helm -- and considering how delightfully camp those shows were, we have high hopes for "Dynasty".
For those of you too young to witness all the shade in its glory, allow me to enlighten you. "Dynasty" ran from 1981-1989 and focused on the Carringtons, a wealthy family living in Denver. Oil tycoon Blake Carrington is set to marry his hot, younger secretary, Krystle Jennings, whom his hoochie daughter, Fallon, despises. However, his son, Steve,  does not, and the two form a close bond. But Steve has secrets of his own -- he's gay, and he eventually comes out to his father (he was one of the first openly out characters on primetime TV). The Carringtons also have a rival in the nasty Blaisdels, whom the patriarch, Matthew, is the former love of Krystle. The two begin to rekindle their romance, sparking a rivalry between Blake and Matthew. However, the show really took off once Alexis showed up. Played by Joan Collins, Alexis was the ex-wife of Blake and stirred up all kinds of trouble for the Carringtons, especially Krystle. Krystle and Alexis's catfights became legendary, and have provided tons of fodder for drag queens.
It's not too surprising that "Dynasty" is getting a reboot -- in fact, it seems like primetime soaps are starting to make a comeback. First there was TNT's "Dallas" reboot, and then one of the most recent hits, "Empire", has become the ultimate modern-day soap, borrowing heavily from "Dynasty". We're not quite sure what the new "Dynasty" will look like, but we do know that it will be more diverse. The CW has stated that the reboot will have a Latina Krystle (who will be named "Cristal") and will face off against Fallon. Of course, it wouldn't be "Dynasty" without the deliciously evil Alexis, so I'm sure a new and fabulous Alexis will show up at some point. However, one of the charms of "Dynasty" is how '80s it is, but since this is "Dynasty" for a new generation, they will need to make a few updates. A more diverse cast is in the right direction, but there's even more they can do. Instead of being an oil tycoon, it would fit for Blake Carrington to be a social media mogul, or some sort of tech genius, since that is now the go-to for self-made men in film & television. As for Steve, it may be an interesting twist to make Steve a she -- "Empire" has already retreaded the storyline of a father not accepting his gay son, but what about a father struggling to accept his transgender daughter? And, of course, the show will need a makeover -- the shoulder pads were fabulous for the '80s, but they would look a little funny nowadays. We all know that the '90s are in, so let's see some plaid and baby doll dresses!
Are you excited for the reboot of "Dynasty"?
(Image via ABC/WENN)
- Sarah Osman, YH Contributing Writer