What Potterheads Can Expect From New 'Hogwarts Legacy' Open-World RPG Game!
11-04-2022 by Heather Van Ness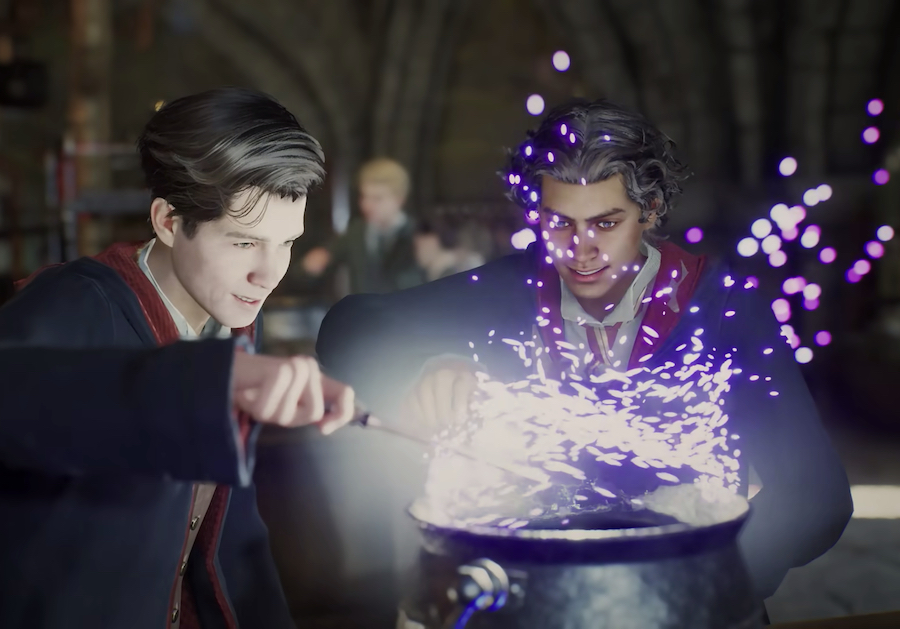 (Avalanche/Portkey Games/PlayStation)
Potterheads, have you heard the news? You have the chance to revisit Hogwarts this coming February with Hogwarts Legacy, a game developed by Avalanche and under Portkey Games. It's the late-1800s and you've just arrived at Hogwarts as a 5th year student. Similar to the hero of our collective childhood (Harry Potter, duh), you are set apart from your school mates due to a rare gift. You possess ancient magic! 
It's a mystery how something long since thought of as dead magic has returned, which begs the question: why has it returned? Why you? While studying spells, potions, flying, herbology, and more, you must unravel the reason for this occurrence and also investigate rumors of a goblin rebellion that may destroy the entire wizarding world. No pressure. 
The adventure of Hogwarts Legacy isn't confined to the walls of its namesake. Instead, players will have the chance to explore villages on the outskirts as well as Hogsmeade, dungeons, cursed forests, even never-before-seen locations. You can get to those places by broomstick, or maybe by riding your favorite magical beast. This open-world RPG is both fantastical and sinister as corrupt magic begins to visit the land. 
Fans will love the customization features that allow for more diversity at Hogwarts. Players even get to pick their sorting house. So what will it be – Gryffindor, Ravenclaw, Hufflepuff, or Slytherin? 
Hogwarts Legacy is available for pre-order on Steam now and will officially release February 10 across multiple platforms, including Nintendo Switch, PC, PS4, PS5, Xbox One, Xbox Series S, and Xbox Series X. As the website states, this is your opportunity to "make allies, battle Dark wizards, and ultimately decide the fate of the wizarding world. Your legacy is what you make of it. Live the Unwritten."