We're 'Happier Than Ever' About the Announcement of Billie Eilish's New Album!
04-27-2021 by Julie Fenske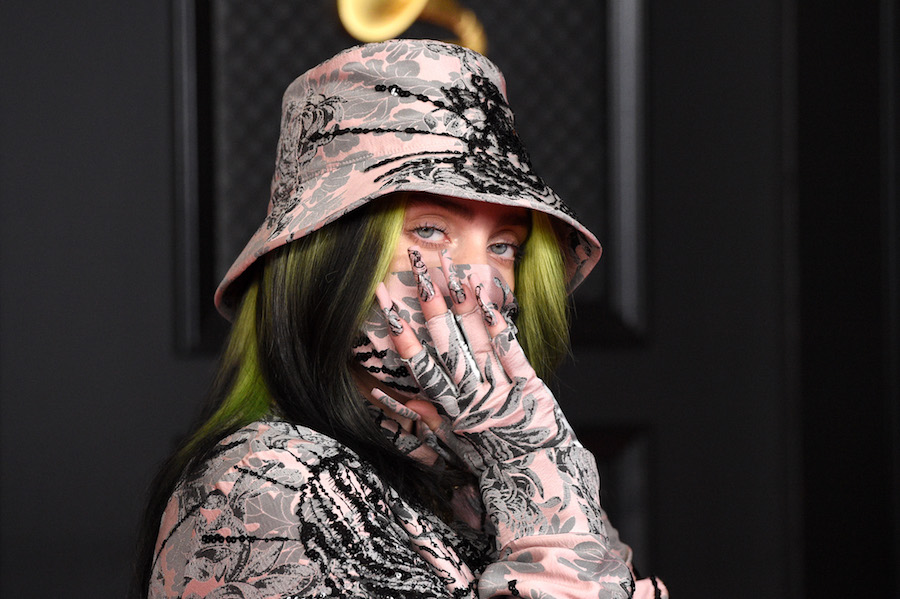 ( © Kevin Mazur/Getty Images for The Recording Academy)  
Get ready, because a new era of award-winning music is upon us —Billie Eilish just announced her sophomore album,Happier Than Ever, is coming July 30th, plus a new song to drop this Thursday (April 29)! 

We couldn't be more excited, and Billie echoed this in her Instagram caption announcing the album, telling fans, "This is my favorite thing I've ever created." Considering how outstanding her debut album was, there's no doubt that our minds are about to be blown.
Billie tipped off fans that something was headed our way with a picture of her smiling and looking off into the distance, posted on April 20th, with the caption "things are comingggg." April 26th's snippet of Billie singing "Happier Than Ever" put fans on high alert, as a short clip of Billie sitting on a golden chair, looking over her shoulder with blonde hair and glowing skin, accompanied the new sound. 
The album cover features a gold-tinged background with Billie wrapped in a white sweater, a single tear glistening on her cheek. The album looks like it will certainly explore the irony of the album title and the cover image, similar to her song "everything i wanted", which examined the ways that fame and public attention can be an unexpected burden to a young star like Billie, who in just 2 years has become a 7-time Grammy winner.
Fans speculated a new era was underway all the way back on the weekend of the Grammys, where Billie won 2 major awards for her songs "everything i wanted" and "No Time To Die" and debuted her new blond hair, presumably marking the start of her look for the second album. Like her iconic green roots for the WHEN WE ALL FALL ASLEEP, WHERE DO WE GO? era, Billie shifts her appearance to reflect the mood of her albums, a move that has made her brand easily recognizable to the public and resonant with her biggest fans who analyze her every move. 
Happier Than Ever will join hugely successful albums likeTaylor Swift's folklore that were recorded during quarantine, a time that allowed for many artists to focus on their music without distraction. With her recently released Apple TV+ documentary Billie Eilish: The World's A Little Blurry and upcoming photo book Billie Eilish, her past eras are receiving some closure while giving fans valuable behind-the-scenes content. Now we look to the future, and we can't wait to see what Billie and her brother Finneashave created with this album!