We Can't Get Over The Stunning Music Video for Kendrick Lamar & SZA's 'Black Panther' Single, "All The Stars"!
Written by Ali Shannon. Published: February 16 2018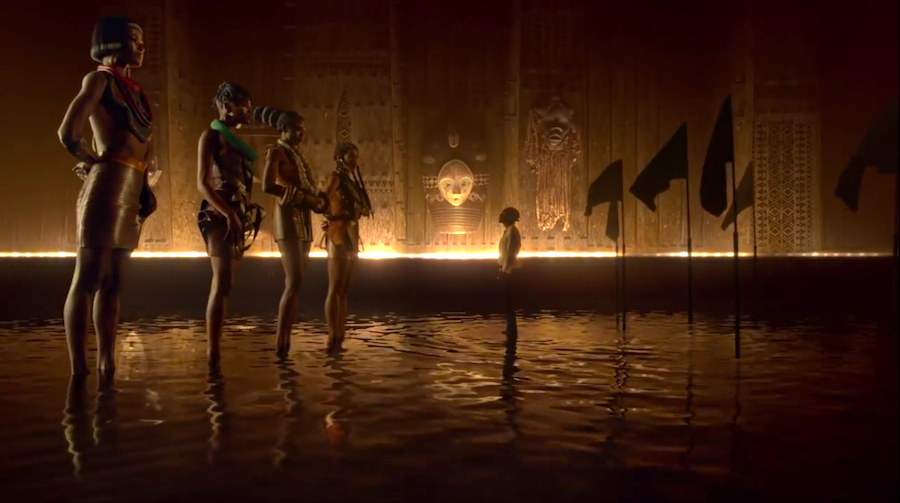 Last month, "All The Stars", the first single off the Black Panthersoundtrack, was released and now we finally have the gorgeous visuals to match.
The king and queen of music right now, Kendrick Lamar andSZA, have graced us with stunning imagery of the Afro-futuristic voyage Kendrick takes to go back to his roots in Africa. The themes and references of the past and future give us the most magical and colorful scenes. From the costumes (an orange bandana!) to the Inception-esque explosions in the sky, it's beyond inventive. I mean, we see Kendrick walk withactual black panthers, come on!!
What we are really here for, though, is SZA as she twirls atop the stars. She's ethereal and stunning and a perfect image of Black girl magic. At one point, she's laying in what looks like licorice as pink-feathered women dance around her. It's everything.
The video was directed by Dave Meyers and The Little Homies, whose work includes Lamar's video "Humble.", and who has also collaborated withKaty Perry, Justin Timberlake, and Missy Elliot.
Take a look at the fire video above, and be sure to see Black Pantherthis weekend, now in theatres!
(Image via KendrickLamarVEVO)
- Ali Shannon, YH Contributing Writer