We All Owe Hayden Christensen an Apology
12-19-2020 by Andi Ortiz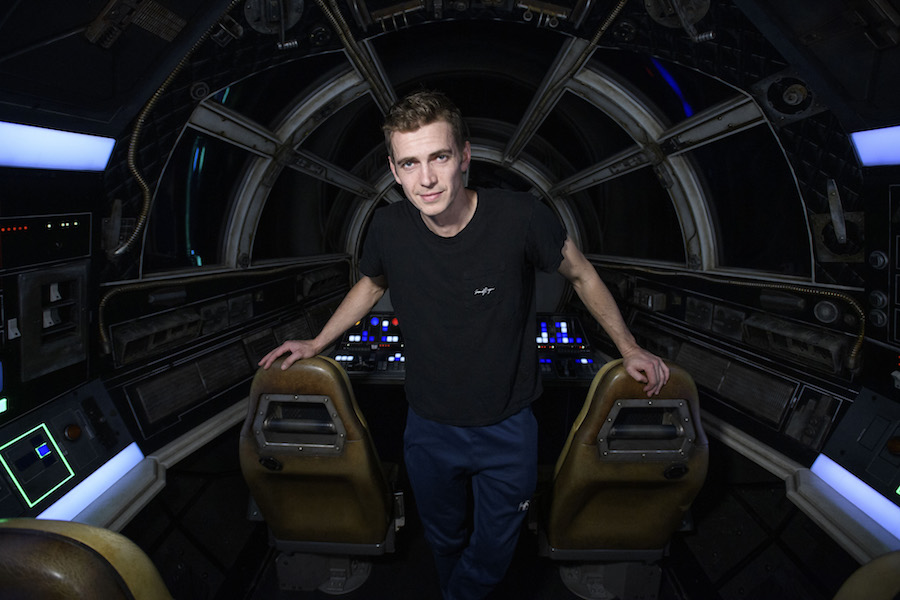 ( © Richard Harbaugh/Disneyland Resort via Getty Images)  
There are… a LOT of things we said and did in the early-2000s that we should probably apologize for. The styles, the bedazzling of every piece of tech ever, the slang terms – mistakes were made.

But if there's one thing that rises above the rest, it's this: we owe Hayden Christensen a massive apology. (Or at least, most of us do. Some of us have loved him from day one, and I am PROUD of it, okay?)
Christensen played one of our OG space baes, Anakin Skywalker, in the second and third movies of the Star Wars prequel trilogy. And while those movies were widely criticized for a number of reasons, most of the blame for their lack of success fell to Christensen. Why? Because his version of Anakin was an angsty 20-something, and -- GASP! -- he looked and spoke like an angsty 20-something.
But here's the thing: Christensen did his best with what he was given. He wasn't the one who wrote his lines. George Lucas even recently admitted that, though the dialogue of the prequel trilogy was a bit cheesy, it was meant to be soapy, and it was played honestly. Christensen gave his whole heart to his performance of the future Sith icon, and though he was admittedly a young and unpolished actor, it's still hard to imagine anyone else in the role.
In the years following his time in the Star Wars galaxy, Christensen all but entirely left Hollywood, taking on only small projects here and there. While he has said that it was mostly because he felt like any post-Star Wars roles would be handed to him solely because of his turn as a Skywalker, it's hard not to think that fan backlash may have been a factor as well. He's stayed off social media, at least publicly, and out of the limelight.
At least, until now. Because, as we learned during Disney's Investor Day call, Hayden Christensen is returning as Darth Vader once again.

He'll play the character alongside Ewan McGregor in the upcoming Obi-Wan Kenobi series on Disney+. The story will pick up 10 years after the events of Revenge of the Sith, showing Anakin's earlier years as Darth Vader.
The good news is, time seems to have softened the hate that was thrown at Christensen and his role in the Prequels, and most fans are excited to have him back under the mask. Even so, a formal apology is still owed to Hayden Christensen, so here we are.
On the record: Dearest Hayden – on behalf of Star Warsfans, young and old, sorry for the nonsense. It was a strange time, and we had some things to figure out. We were still coping with the loss of Qui-Gon Jinn. You didn't deserve to take Mustafar-level heat for your work. From your fighting skills to your flawless hair in both films – yes, both. We said what we said – we love you. You'll always be our Vader. Welcome back.