VIRAL ALERT: TheyLoveArii
Written by Amanda Baltazar. Published: March 31 2016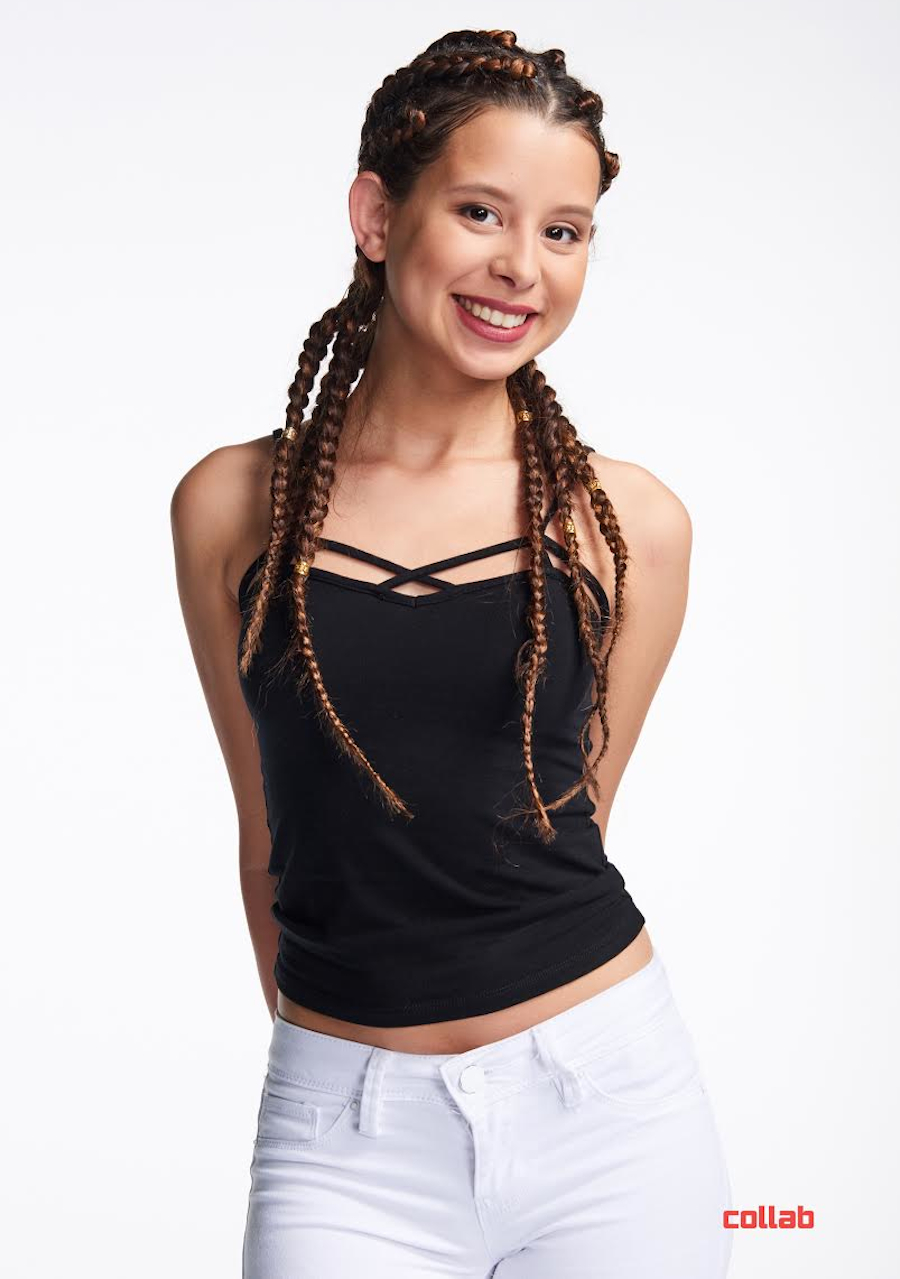 Musical.ly is making a big mark in social media!
This new platform takes the fun and imagination of Dubsmash and combines it with the functionality of Vine and created musical.ly. The app helps users create an "instant music video" that they can share with the world!
The app itself takes popular songs, sound bites, and famous dialogue and sound effects for you to provide a video for.
One of the app's top musers is TheyLoveArii:
Creativity is key, and from the girl who thought it was a piece of cake (yes, me), it's not as easy as it looks! Luckily, we have some very talented and experienced musers who can help amateurs like myself make our very own musicals!
At the young age of 15, TheyLoveArii's mastery in the art of making musicals earned her spot in musical.ly's top muser board! Here's TheyLoveArii's tips and tricks!
It's a little more complicated that you thought, huh? I was lucky enough to chat with Ari herself and find out a little bit more about how she makes her musicals!
YH: What inspired you to start a musical.ly and YouTube channel?
Ari:Baby Ariel introduced me to the musical.ly app, and I started doing it more and more. As for YouTube, I love YouTube, and I decided if I hit 20,000 subscribers on Instagram, I would start doing it more consistently.  
YH: How long does it take you to practice and film your musical.ly videos?
Ari: If it's a hard song and I want to get all the lyrics in, it will take an hour. A simple one takes 30 minutes. Comedies take a long time. When I find a song, I study the lyrics first and think of what motions go best with it. Then, I practice until it's perfect. At the end, I look for the right caption. I really look into the lyrics. For example, if it says "kisses", I blow a kiss, or for the word "up", I move my phone up, and sometimes I do something crazy and it looks good.  
YH: How would you describe musical.ly to someone who has no idea what it is? And how do you think musical.ly has changed social media?
Ari: It is a lip-synching app and you can lip synch to your favorite songs. You can also create funny videos and comedy shorts so you can express yourself and be you! There are also a lot of different settings. It has changed social media in a good way because people can go on and express how they look and even dress. People can do what they do best and show it off on the app.
YH: It's been a huge year for you and musical.ly. How has your life changed since you started doing musical.ly?
Ari: It's changed a lot! When I first started off, there were supporters here and there, and then people started noticing me when I went out. So, I started to take it seriously! I always dreamed to be big on social media and to share the music that I love. I love meeting my supporters.  
YH: If you could do a musical with any celebrity, who would it be and why?
Ari:Beyoncé! I love Beyonce because she doesn't care what people say about her; she expresses herself and always shows love to her supporters. My dream would be to meet her, hang out with her, talk to her, and do a musical.ly with her. She also does charity work. I look up to her a lot and she definitely inspires me. 
YH: With over 3 million fans on musical.ly, how does it feel to know that you reach that many people?
Ari: It feels good. At the beginning, I hoped to get featured on the app, and when I reached 100,000 supporters, I felt l like I was on top of the world. Some people will message me and tell me their problems, and I like to encourage them to be themselves and not to care what people say! I want to help people increase their self-esteem.  
YH: Aside from musical.ly, you've shown a huge interest in fashion and make-up. How would you describe your style?
Ari: I like to set trends. When I was little, I wanted to be a fashion designer. In 6th grade, I started a YouTube channel for fashion. It was fun but I was so young. I'm also an artist and can draw and style people too. I also like to help my friends buy what they like with their budgets so they don't have to spend so much.  
YH: Do you see yourself branching out into the world of fashion?
Ari: Yes, I'd like to inspire people with my own style. I bought my friend a few outfits and she was really happy with it. In the future, I'd love to be a stylist for a TV show. Since I was little, it's always been a dream to go to Milan and even attend NYU to study business and fashion.  
YH: What else do you like to do when you're not making musical.lys?
Ari: I like to DJ. I try to look into more music and look deep into the artists. I take classes with Scratch Academy, and they give you turntables and laptops to teach you to scratch and blend. I'm also taking a music production class to learn how to make beats and sounds.  
YH: What advice would you give to those who want to start making musicals and build their own audiences on musical.ly and other social media networks?
Ari: When you get on musical.ly, just pick your favorite song and if you want to do motions, look into the lyrics. It's good to be yourself. It's great to do comedy and use the hashtags! Musical.ly is an app that is an all-round app that features YOU. It's about being yourself and sharing the music you like and listen to. It's not a good idea to do a musical that talks about violence and uses curse words. Get a clean version that is positive. 
YH: You've had a huge year in 2015! What can we expect from you this year?
Ari: I'll be in Miami working on a documentary about the real Miami. I also have a nail polish line coming out soon! I do want to branch out to cosmetics and start a fashion world. I'd like to get into comedy skits too. I would also like to get to know my supporters better and I'd like to create well-rounded music for my supporters. I love social media because it gives me a platform to express myself and share more about my interests.
Keep up with TheyLoveArii on her website as well as YouTube, Instagram, and Twitter!
Think you've got what it takes to make these awesome musicals? Get on musical.ly and show us what you've got!
(Photos courtesy of Collab)
- Amanda Baltazar, YH Contributing Writer