VIRAL ALERT: Jessie James Decker
Written by Nicole Koch. Published: April 27 2015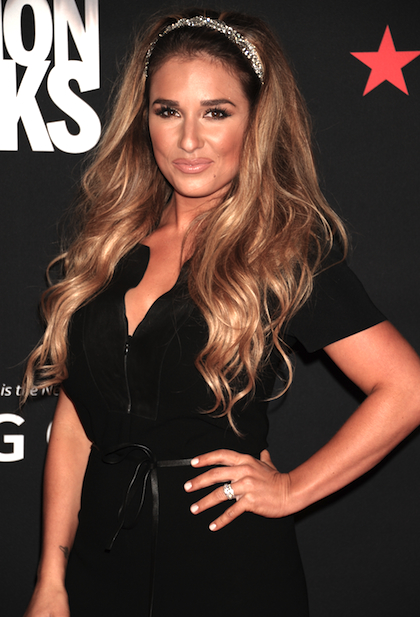 How could you not love a woman who is SO beautiful inside and out? Who isn't afraid to go makeup-less on social media? Who makes fun of herself on the daily? Who can find what seems to be the perfect balance between her adorbs family and rockin' career? Yes, I'm talking about Jessie James Decker!
If you don't love Jessie, then my new life's goal is to convince you of why she's so lovable!
1. She posts her ugly selfies all the time
It's one thing to idolize a celebrity for looking glam all of the time, but it's another to appreciate one who embraces their natural beauty. And I'm not talking about "natural makeup" natural beauty, I'm talking about literally "zero makeup" natural beauty. Jessie embraces this for sure, and even takes it a step further and posts silly pictures of herself on Instagram. I can't even tell you how many pictures she's posted of herself makeup-free with a mouth full of food. Her beauty comes from within!
2. She has an amazing voice
Jessie's been singing for a while now; she released her first album, Jessie James, in 2009. If you love country music, then you'll most likely be obsessed with her voice. If you don't love country music, then you'll most likely be obsessed with how fun and creative her music videos are! Check out her YouTube channel. Seriously, you won't regret it.
3. She's ambitious
When she's not recording music or supporting her hot hubby, Eric Decker, on the sidelines (he's a wide receiver for the NY Jets), she's working on her swimsuit line, in partnership with brand Amore + Sorvete. She has a baby at home too, so you can bet your bottom dollar that she's a busy bee!
4. She fights for what she believes in
Jessie is a strong woman, and this was especially clear when Instagram took down a photo of her baby girl, Vivianne, going potty on her training toilet. Apparently, a couple of users had reported it as inappropriate. Jessie re-posted the picture a few times with a caption asking Instagram why Kim Kardashian's bare bottom was acceptable to stay on the social media site, but she couldn't celebrate her 1-year-old using the potty. Speak the truth, Jessie!
5. She has the cutest family ever
So, yes, she has a totally smokin' hot husband and a perfect little girl. What more could a woman need? Oh yeah, another baby! About a month ago, Jessie announced that she and Eric were expecting baby #2, and we couldn't be happier for them. Again, you need to go on her Instagram and watch all of the hilarious and super cute videos of her and Eric. She bugs him all the time, and the pictures of them just radiate true love. And we just can't take it when she posts pictures of herself and Vivianne in NY Jets gear, showing support for Eric! She's even posted a picture of Eric grabbing her booty on the field. Too. Cute.
Did that convince you to love her? If so, follow the beauty on her website, Instagram, Facebook, and Twitter! And after you do that, watch this sickenly cute music video of her song "I Do", that shows clips of her and Eric's wedding!
(Photo via Rob Rich/WENN)
- Nicole Koch, YH Staff