VIRAL ALERT: Brandon Fonti
Written by Ali Reid. Published: September 20 2017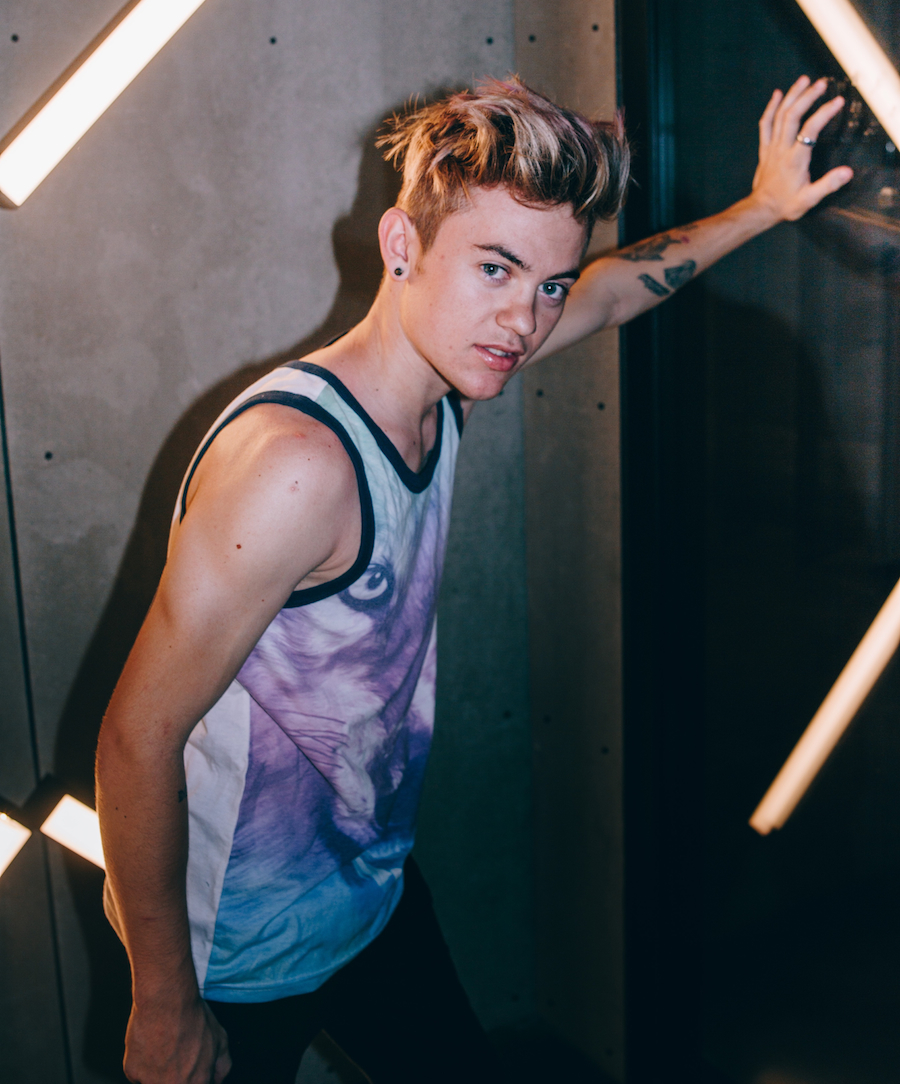 You might've recognized his face in a few of
Lele Pons
's Youtube videos. Or maybe you've come across him over social media outlets such as Live.Me or
Instagram
. Either way,
Brandon Fonti
is taking the online world by storm.
Youtuber. Social Media Influencer. Online Personality. However you want to label him, he likes to remind his fans that he's just a small-town boy from Louisiana who had dreams of moving out to the West Coast to pursue a career in acting.
Yep, you heard that right! Before living in Los Angeles, Fonti wanted to make his mark by finding acting gigs for television and movies. A few months before the big move, he came across Live.Me, an app that provides live broadcasting and a way to connect with stars and celebrities. After just three weeks of being on the application, Fonti had gained well over 30,000 followers. With a solid base, he packed his things and headed out to L.A.
His vision of becoming an actor for television and movies quickly changed when he noticed how much the social media industry was growing. Fonti saw growth through outlets such as Youtube and Instagram and began linking up and making content with smaller influencers who, in turn, introduced him to bigger stars such as Lele Pons and Ray Diaz.
Those influencers began giving Fonti a platform to be featured in viral videos, while also getting the chance to learn from some of the best in the online media world.
Quickly thereafter, Brandon was introduced to Sergio Mejia, an online influencer, through mutual friends. After hanging out with Mejia and learning about his Youtube channel that is currently at 1.1 mil subscribers, Fonti didn't hesitate to offer his help in making content together.
Less than a week later, Mejia made a call to Fonti asking if he would join his team of creators to make content upwards of 4 days a week and to be a main personality in the videos on his channel,
UDY
(Underrated, Distinct, Young).
Within a week, Fonti moved in with Sergio,
Leslie Moreno
,
Danny Adan
,
Jordan Cox
, and
Camerin Kindle
, who are all featured on Mejia's main channel on a series called "
Challenge Roulette
".
The team of six work together to make savage viral video challenges that are led by a spinning wheel which determines who of the six has to go through with a challenge if the marker lands on their picture. Each video starts off the same until someone in the group has been chosen... which means their fate is literally in the hands of a wheel.
"If it weren't for Sergio bringing me onto the team, I wouldn't be where I am now. I believe in this team of people and am excited about our growth together," Brandon told us.
With the team being so fresh and new, we here at Young Hollywood are excited to see what crazy video Fonti will be featured in next. He's too cool!
(Images via Brandon Fonti)
- Ali Reid, YH Contributing Writer