Rebecca Black Proves Her Chops With New Single "Heart Full of Scars"!
Written by Nicole Wert. Published: September 19 2017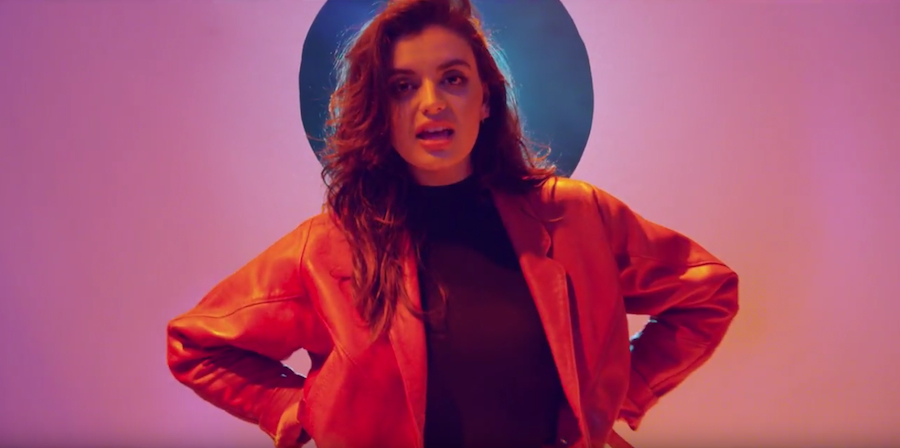 Surely you remember the name Rebecca Black from the infamous "Friday" video that was released about 6 years ago. She gained internet notoriety for all the wrong reasons, but it wasn't long before she showed people that she was not a joke -- despite the charming ineptitude of "Friday", she is legitimately talented! Luckily, Rebecca has had an amazing attitude throughout all of her fame and taken it in stride. So what has she been up to since then? Well, she has been working on her own YouTube channel, and of course she is still making music! She has come back better than ever, covering fellow artists' songs, and even recording her own music. She recently released her own EP called RE/BLfeaturing songs like "Great Divide" and her newest single, "Heart Full of Scars".
With her newest single comes an accompanying music video, which features a few faces that you may recognize! The video starts out with the words from the song itself: "For my fans, let it sink in... you're enough". This is absolutely beautiful from the very start, and has a great meaning behind it.
As the video starts, the first face that pops up on the screen is Rebeccas fellow YouTuber and friend Claudia Sulewski. As the video goes on, it shows Rebecca splashing different colors of paint onto a white backdrop. Her other YouTuber friends are featured dancing and singing, and also splashing some paint on the backdrop as well, including Ricky Dillon,Rajiv Dhall, Griffin Arnlund, andJosh Levi! Towards the end, it gives credit to all of those featured in the music video. This clip was beautifully done and looked like everyone who was filming had a fantastic time.
This new EP is a major deal for Rebecca, as it is her comeback after many years since "Friday" has been released. She recently posted a video on her YouTube channel speaking about how she has been waiting for this moment forever, and it has finally come. Now her new EP is finally available, and even bigger news -- she is going on tour!
You canvisit this site to see if she will be coming to a city near you!
(Image via rebecca/YouTube)
- Nicole Wert, YH Contributing Writer