VidCon 2023 Takes Over Anaheim!
Written by Katie Marzullo. Published: June 28 2023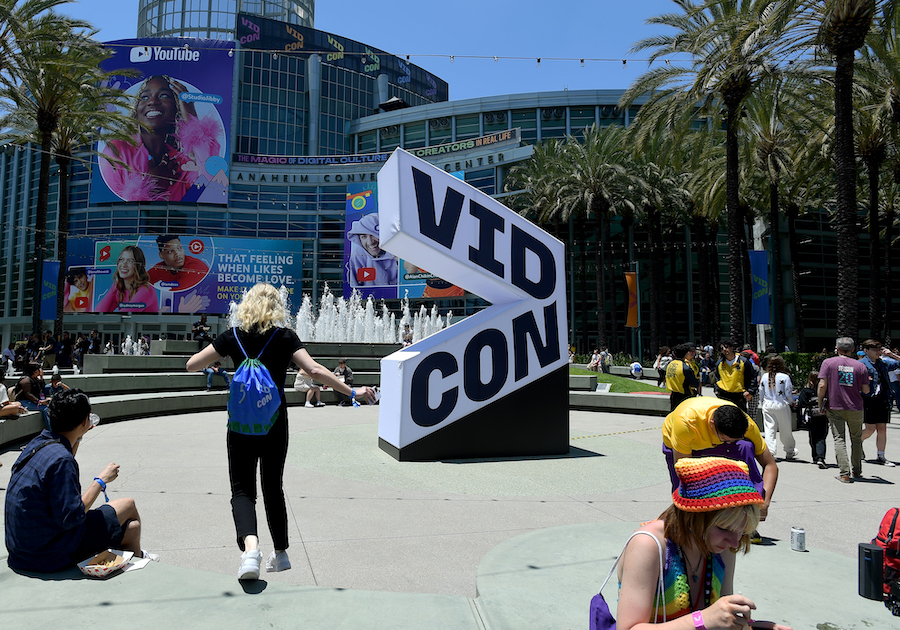 (Photo © Unique Nicole/Getty Images)
VidCon is the annual event where online content creators and brands have a chance to step out from behind their computer and smartphone screens and into reality.
The 12th annual VidCon took place this past weekend and was presented by YouTube for the first time since 2019, taking the place of TikTok. Both companies had a significant presence at this year's conference, though – no surprise given both platforms' sustained popularity with content creators. YouTube chose to emphasize their YouTube Shorts program this year, and doled out some goodies like cotton candy to their attending partners, while TikTok served up some themed cocktails.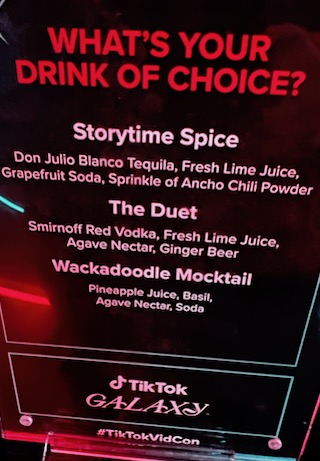 The Hyatt Hotel took center stage as Party Central for the weekend, and while YouTube, TikTok, and Instagram have been the mainstays for years, always throwing their own major bashes, a newcomer to the scene that had a major presence this year was Jellysmack, a company that utilizes AI technology to analyze and help optimize the performance of your YouTube content. If you haven't heard of them yet, keep their name on your radar!
( © Jellysmack)
And speaking of creators, some of the featured creators this year included the likes of Alyson Stoner, Anthony Padilla, Claudiapia, Zach Kornfield and Keith Habersberger ofThe Try Guys, and many others. In fact, Padilla and his Smosh co-creator Ian Hecox just reunited after splitting up in 2017.
( © Jellysmack)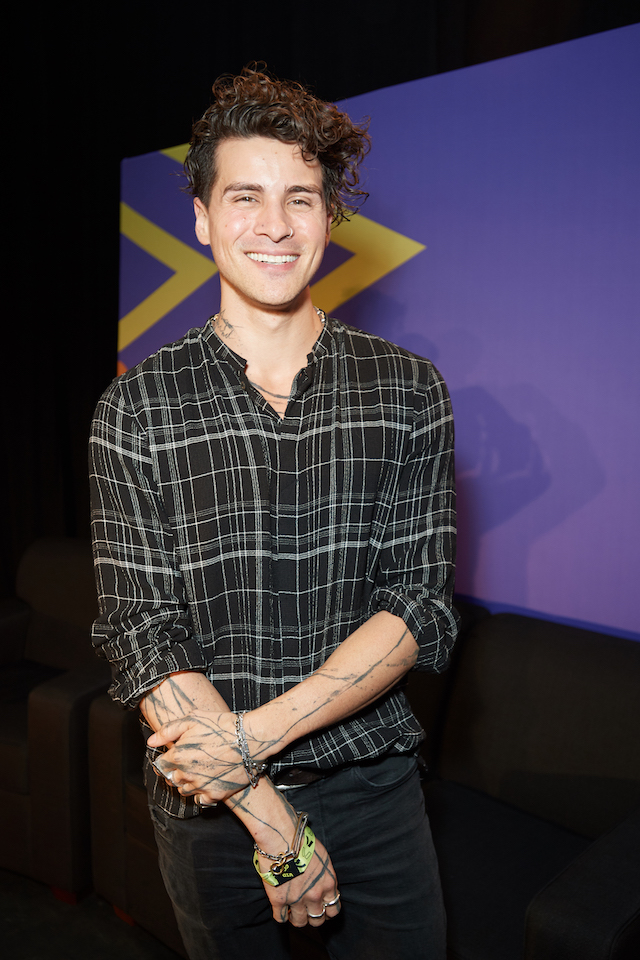 ( © Unique Nicole/Getty Images)
Among the panels, keynote speeches, and meet-and-greets, there were plenty of activations to keep attentdees entertained during the 4-day convention. Some of our faves included the Paramount+ activation, entitled "The Lodge: A Paramount+ Experience", located on the Anaheim Convention Floor which showcased some of the streamer's most popular shows, like "SpongeBob SquarePants", "iCarly", "School Spirits", plus featured movies like Top Gun: Maverick.
(Photos courtesy The Brand Agency/Priscila Martinez)
Instagram, Mars, Roblox, and Skillshare were among the many other companies with a presence at the conference this year, while Nickelodeon hosted a huge "Teenage Mutant Ninja Turtles"-themed booth.
For those on the East Coast with VidCon FOMO, your day has come! VidCon will make its East Coast debut in Baltimore this fall (September 29-October 1), and the conference's international outreach will continue with events planned for Mexico City and São Paulo this year.