Updates from PaleyFest 2015, Part 1: "Key & Peele", "Scandal", and "Teen Wolf"
Written by Sarah Osman. Published: March 14 2015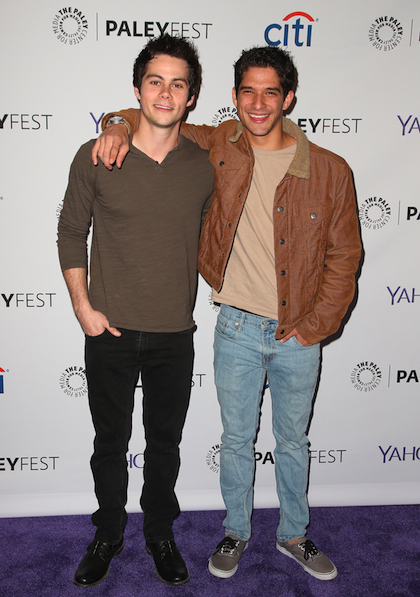 Every year in March, TV fans and critics get their fix of their favorite television shows at the PaleyFest. Held at the Dolby Theatre, stars, writers, showrunners, and producers of the hottest shows come out to discuss future plotlines, fun backstories, and touching anecdotes. This year's festival will include a goodbye from the cast of "Glee", a salute to a few of Comedy Central's comedians, the cast of "Teen Wolf", "Scandal,", "Arrow" and "The Flash", and "American Horror Story". Here are just a few things we've learned so far:
"Key & Peele" dished on their most dangerous stunt: The dynamic duo of Comedy Central, Keegan-Michael Key andJordan Peele, have become known for their razor-sharp satire as well as for their outrageous sketches. However, in one 2013 L.A. Vice sketch, they blew up a car, which was quite the experience for Key. Due to the fact that he had to be closest to the exploding car, Key received quite the shock. The average comedian usually doesn't get to have a car explode near him!
"Scandal" is about to get more scandalous: It's time to rejoice, Cyrus fans -- Cyrus (Jeff Perry) is going to return. He will even get his own episode, which will focus on four different time periods in his life. The episode will also show events that we have only heard about but have never seen. We will go so far back that we will get to meet Cyrus's wife (!) from many moons ago. Cyrus and James fans will be happy to know that the episode will also feature more flashbacks of those two (as that is the only way we can now see James -- RIP). Bellamy Young, who plays Millie, mentioned that we will also get to meet Millie's sister, which should prove interesting. The cast also commented on how two recent episodes (one in which Olivia Pope is kidnapped, and another in which the team deals with a Ferguson-esque shooting) affected them. Kerry Washington, who plays Pope, stated that this was showrunner Shonda Rhimes's way of demonstrating that Black lives matter.
"Teen Wolf" is about to get some new friendships and fresh mysteries: The cast of "Teen Wolf" revealed a few interesting tidbits about the fifth season: Lydia (Holland Roden) will get a new love interest, but it may not be with whom you think; Scott (Tyler Posey) and Stiles (Dylan O'Brien) will rekindle their bromance just in time for their senior year; and Kira (Arden Cho) will pick up our sword and embrace her new tail (that sounds interesting). Sadly, though, Stiles will not take off his shirt.
Stay tuned next week for more developments from PaleyFest!
(Photo via FayesVision/WENN)
- Sarah Osman, YH Staff