Turning the Tables on Michael Yo
Written by . Published: July 16 2011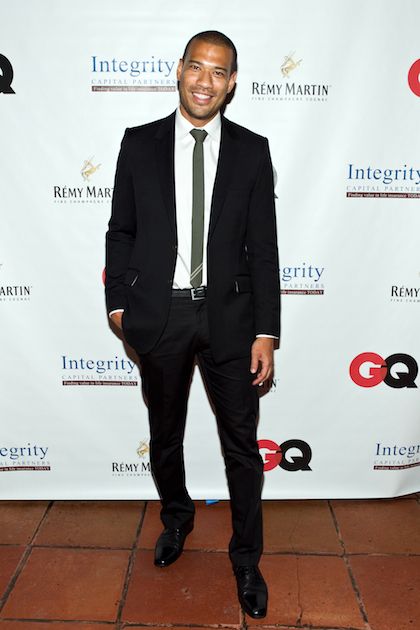 It's official. Michael Yo is a stud.
You most likely recognize
Yo
for his red carpet swagger on E! News, his voice from
Y100
in Miami where he hosts his afternoon drive show, or more recently his gig as a stand-up comedian. But right now the 6'3" "half-black brother with a Korean mother" is dressed to the nines in some form-fitting threads surrounded by a group of well-heeled Washingtonian women dying for one uninterrupted moment with the
Chelsea Handler
round table regular.
Yo
was in
D.C
. Thursday night to co-host a private reception with
Robert

Finfer
for
GQ's
resident "Style Guy"
Glenn O'Brien
, to celebrate O'Brien's newest fashion tome
How to be a Man: A Guide To Style and Behavior For The Modern Gentleman
. We got candid with
Yo
about his favorite starlets, how his mom inspires his stand-up, and which celebs rock the red carpet...
On the importance of school:
"My mom is Asian and she wanted me to do good at school, so there was some pressure to be smart. I wasn't a bad student but I also wasn't a great student. My dad knew school wasn't my
thing."
Dealing with too many concussions playing college football:
"There wasn't [sic] a lot of Asians who played sports, like maybe 3 at my school. I wanted to play professional football; when it didn't happen, it was the first time I didn't get what I wanted. But then a friend got me into radio, I fell in love with
it."
On sharing a round table with Chelsea Handler:
"E! has given me so many opportunities, including Chelsea Handler. One day, the stylist put me in a denim jacket and jeans and they all called me '
Brokeback
Mountain'. It used to stress me out. Now I go on and I just give my E! perspective. That's what got me into stand-up comedy, which I've been doing for about 3 months. It was people from that show who are comedians, who influenced me on doing
stand-up."
What to expect from Michael

Yo

comedy:
"As a mixed kid, I never knew where I fit in. I have a black dad and a mom who reminds me I'm Asian too. I'm in the middle. My stand-up is really just funny things in my life. Like the issues with my mother's name in English. I wanted my show to be about the things I went through growing up. I would love to have a sitcom someday, a modern day version of life as a mixed
kid."
A childhood celebrity crush that you've interviewed?
Which Hollywood celebs do you think have great style?
Who are some young Hollywood actors that really impressed you?
"Rachel McAdams. I have a little crush on her. Last time I interviewed her, I was just floored. She's beautiful and very smart."
"If I had to pick one? I love Minka Kelly, she's really beautiful."
You often go to Twitter and your blog to ask followers' opinions on things like hats, etc. How would you describe your style?
"I'm very laid back, easy, simple. My stylist on E! takes more chances with my clothes than I would. I like being in a suit, just not every day."
What's your favorite style accessory?
"I'm a watch person. I always like to have a watch on. I love this ElevenEleven watch for the bright colors. I have three of them."
On style coast to coast:
"In Miami, it's all about skin, but in L.A., it's all about comfort with some nice accessories. I like classy; being in DC, the way women dress in business clothes but still look nice. Businesswear is sexy to me."
Why criss-crossing the country makes it hard to find a girl:
"In L.A., relationships often turn into contacts. I don't care if you're in the business or not in the business. I've done long distance and it hasn't really worked out. My mom told me to 'date locally'."
(Image via Paul Morigi)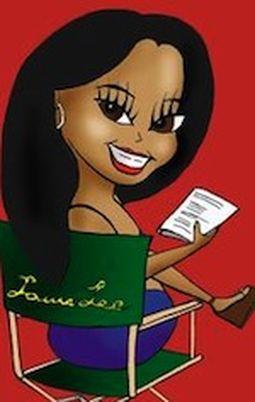 Laura Carlson is an entertainment reporter who has covered red carpets in Los Angeles and Washington, DC. She is a slave to celebrity news and has a passion for pop culture. You can follow her on twitter @lauraleecarlson.