Trivia Time: Get To Know 6 EGOT Winners!
Written by Anya Bergstrom and Katie Marzullo. Published: August 30 2023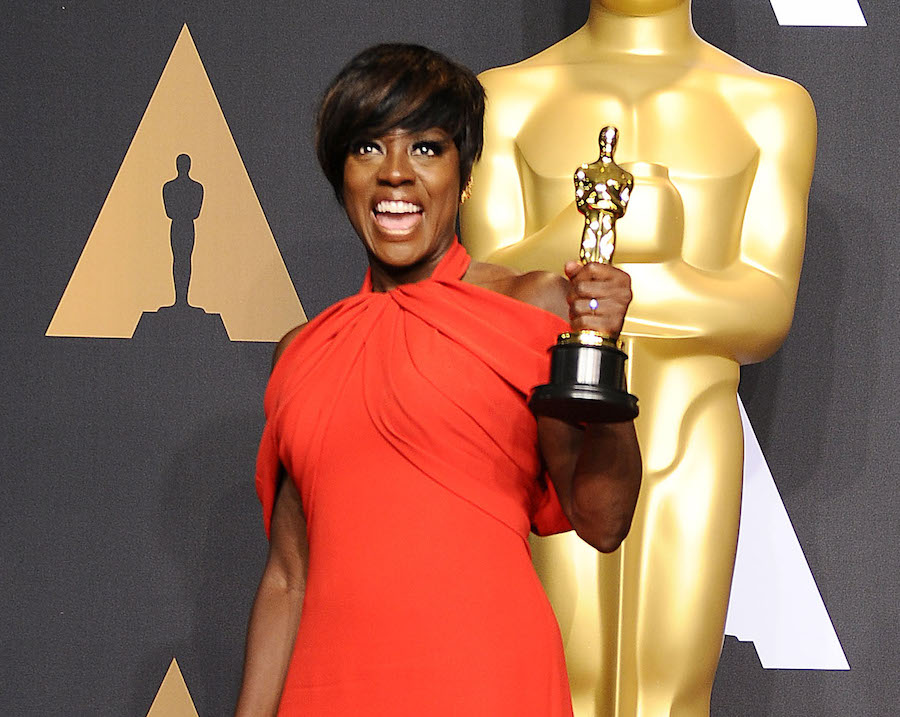 (Photo © Jason LaVeris/FilmMagic via Getty Images)
Among the annals of accolades an entertainer could receive, an EGOT really takes the cake! "EGOT" is an acronym for the 4 major American arts awards that an artist can receive: Emmy (TV), Grammy (Music), Oscar (Film), and Tony (Theater). The term EGOT was popularized by its use in the NBC hit sitcom "30 Rock" (starring "SNL" alums Tina Fey and Tracy Morgan) and since then has become the epitome of achievement in the entertainment industry. To this day, there have been 18 brilliant artists who have been awarded this title. Read on for a breakdown of some of the most prominent EGOT winners you should know about! 
1. Mel Brooks 
It is no surprise that comedy giant Mel Brooks has the honor of the EGOT title. Achieving EGOT status in 2001, the comedic mastermind has won 3 Emmys for being a guest actor on "Mad About You" and 1 Emmy for "The Sid Caesar, Imogene Coca, Carl Reiner, Howard Morris Special". He also won an Oscar for his screenplay ofThe Producers and a Tony for the musical adaptation of the same film. Finally, Brooks also takes home the title of Grammy winner with his recorded album of The 2000 Year Old Man In The Year 2000 (featuring fellow comic genius Carl Reiner). 
2. Whoopi Goldberg 
Whoopi Goldberg is truly a trifecta of talent, a master of the stage, the silver screen, and the recording booth. Her most recent addition to her EGOT is a Tony award for the musical Thoroughly Modern Millie. She is also the proud owner of 2 Emmys, a Grammy for her comedy album Whoopi Goldberg Original Broadway Show Recording, and an Oscar for Best Supporting Actress in Ghost as the stunningly stylish psychic Oda Mae Brown.
3. Audrey Hepburn 
Best known for her starring role in Breakfast at Tiffany's,Audrey Hepburn is more than just a pretty face that everyone recognizes. She is the winner of an Oscar for Best Actress in another cinema classic, Roman Holiday. She was also awarded a Tony for her role in the medieval love story brought to stage, Ondin, and an Emmy for the documentary television series "Gardens of the World with Audrey Hepburn". After her passing in 1993, she was posthumously awarded a Grammy in 1994 for Audrey Hepburn's Enchanted Tales, a children's spoken word album. 
4. Rita Moreno 
After having the distinction of being one of the first artists to achieve EGOT status, Rita Moreno is still hard at work! Just take a look at her recent works in 80 for Brady andWest Side Story. Coincidentally, the 1962 production ofWest Side Story is also where Moreno won her Oscar for Best Supporting Actress! She was awarded a Tony for her role in the Broadway production of The Ritz and 2 Emmys for being lead actress and supporting actress in "The Rockford Files" and "The Muppet Show", respectively. Her Grammy came in the form of a Best Children's Album award for her work with "The Electric Company". She also has a Lifetime Achievemen Award from the Latin Grammys.
5. John Legend 
John Legend is truly a legend for achieving his EGOT! He received his EGOT title not too long ago, in 2018, with his most recent win being an Emmy for "Jesus Christ SuperStar Live in Concert". Legend also holds an Oscar for his Best Original Song "Glory" from the film Selma and a Tony for Best Revival Play Jitney. Although, his biggest achievements lies in the Grammy category, racking up a whopping total of 12! Legend also has the distinction of not only being the first Black man to achieve EGOT status but also one of the youngest overall, having done so by the age of 39 years + 8 months old!
6. Viola Davis 
Viola Davis is the latest addition to the exclusive EGOT club. She most recently took home a Grammy for her narration of her memoirFinding Me. Most of you may recognize her from her role of lead actress as criminal law professor in "How to Get Away With Murder", for which she won an Emmy. Additionally, she won an Oscar for the film Fences and 2 Tony awards for King Hedley II and Fences. She is the third Black woman to receive the EGOT honor (after Whoopi Goldberg and Jennifer Hudson), and hopefully among many more to come! 
In addition to these shining stars, there are a number of artists who are just ONE win away from achieving their EGOT! Among them include:
Adele (needs: Tony)
Ben Platt (needs: Oscar)
Billy Porter (needs: Oscar)
Common (needs: Tony)
Cynthia Erivo (needs: Oscar)
Elton John (needs: Emmy)
Eminem (needs: Tony)
Hugh Jackman (needs: Oscar)
Kate Winslett (needs: Tony)
Lin-Manuel Miranda (needs: Oscar)
Martin Scorsese (needs: Tony)