TRACK BY TRACK: Justin Bieber's 'Changes' is a Magical Masterpiece
02-14-2020 by Nicole Koch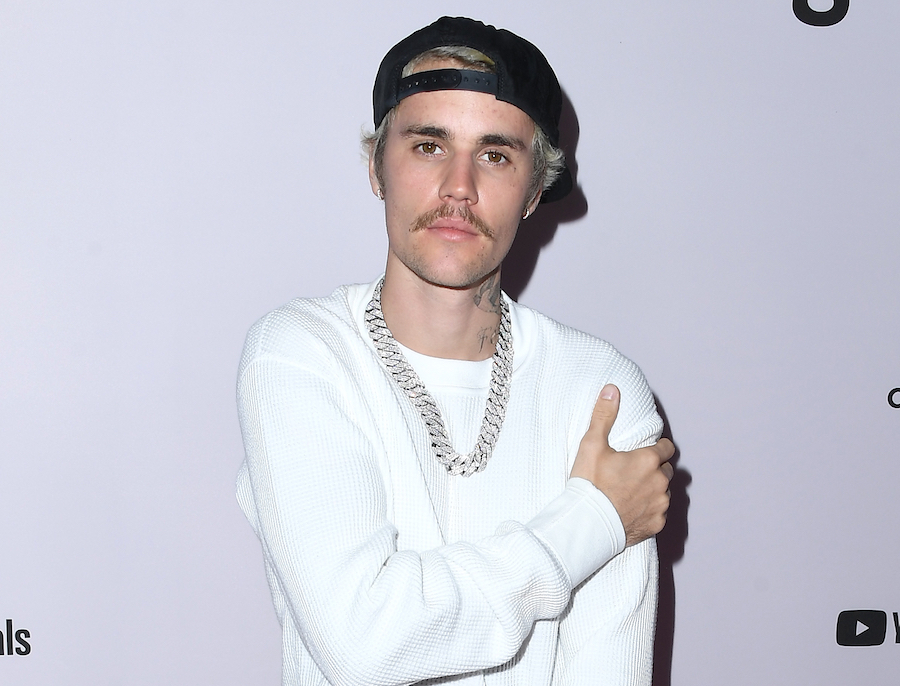 ( © Steve Granitz/WireImage/Getty Images)  
AllJustin Bieber Stans, today is our DAY.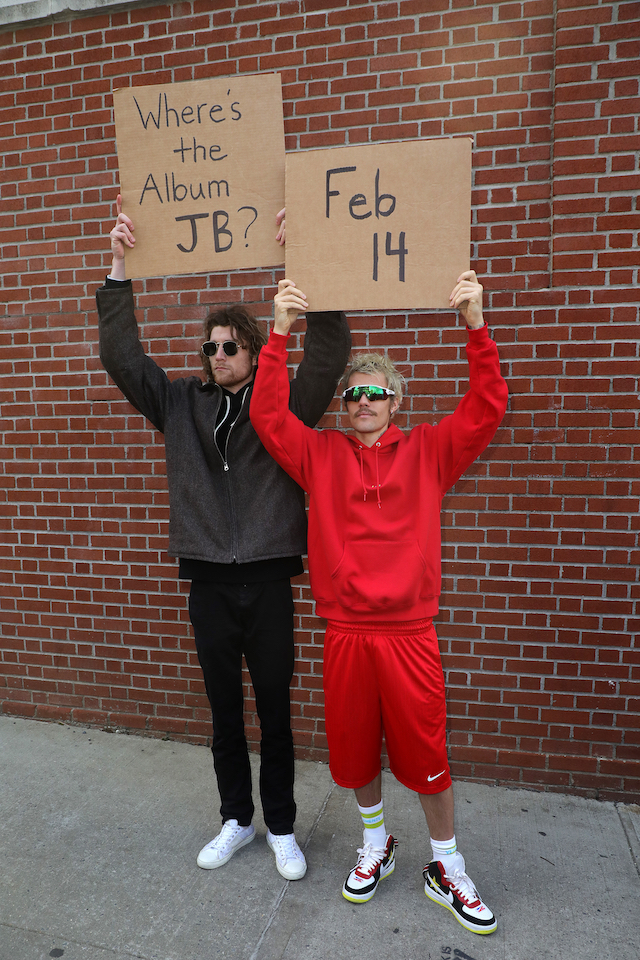 ( © Pierre Suu/GC Images/Getty Images)
We're so proud of our boo for releasing his new album, Changes, after 4 years since his last album, Purpose.

If you've been paying attention to JB's life and/or watched his YouTube docu-series "Seasons", you're more than aware of the challenges he's gone through. We never questioned JB's talent and love for singing, and it makes us SO happy to see him thriving in all aspects of his life, especially his passion, music.
JB is really one of the only artists that can release an album where I love every single song. It's not the first time he's had this effect on me, and because of this, I'm a REAL fan of his work. His voice is UNLIKE anyone else in the music game, and he's truly so special.
I love the new album so much, I thought it would be hella fun to break it down track by track! I've also included my favorite lyrics from each one! Enjoy!
[*Spoiler alert, it's an A+++ album, I'm obsessed and that's THAT.*]
1. "All Around Me"
This song is SO stinkin' cute. It's about loving someone so much that you want them "all around" you.

He sings about how he never thought he could be the person who is with this person (Hailey, hehe) and it's so beautiful. We LOVE songs about healthy relationships!
Favorite lyrics: "Not sure what I was doing before ya / I quit tryna figure it out / Nothin' like havin' someone for you / Someone besides you when it's time to lay down / Fully committed, you're here for the stay down..."
2. "Habitual"
Okay I'm OBSESSED with this one. It's so damn groovy.
It was immediately one of my favorites because of his use of the Earth's elements. He compares his "habitual" love to flowers, the moon, and the ocean. What more could you need?!
Favorite lyrics: "Flowers open when they feel the sunlight / Moonrise, tide change, right before our eyes / Aggressive but softly, you place your lips on my lips / We're each other's vice / Our feelings, they go deep, deeper than the touching / Deeper than the ocean, so we ain't never rushing through/ Our days or our nights, ain't no repercussions / Never get enough, I'm only for your consumption..."
3. "Come Around Me"
This song is a viiiiibe.
It's a sexy song, all about making love to your boo, and the way JB sings the lyrics is perfection. It's also sweet, because he sings "treat me like you miss me, even though you've been with me" and we ALL want that kind of love.

Favorite lyrics: "Diggin' the way you feel on my skin / Got influence on me, can't comprehend / Oh no, next thing, you're on top of me / Okay with this, I call that a win-win..."
4. "Intentions" (feat. Quavo)
The melody of this one is so damn addicting. Seriously, I dare you to listen to this and not have the beat stuck in your head. So. Catchy.
I always dig a song about someone's intentions, and per usual, JB did it like no one else. Also Quavo on this track is SO good.
You can't see me right now, but I'm listening to it as I type, and I'm totally dancing in my chair. The music video also has an extremely important message behind it. Love.
Favorite lyrics: "Picture-perfect, you don't need no filter / Gorgeous, make 'em drop dead, you a killer / Shower you with all my attention / Yeah, these are my only intentions / Shout-out to your mom and dad for makin' you / Standin' ovation, they did a great job raisin' you / When I create, you're my muse / That kind of smile that makes the news..."

5. "Yummy"
Some people hated on this song and I don't know WHY?
We all know he's this generation's King of Pop (or Prince, whatever – the point is he's royalty, okay?) and he delivered. Also the music video is incredible -- we love his pink hair and his cute smile! He's happy, and that's all that matters!
Favorite lyrics: "In the morning or late / Say the word, on my way / Standing up, keep me on the rise / Lost control of myself, I'm compromised / You're incriminated, no disguise / And you ain't never running low on supplies..."
6. "Available"
This one is cute! JB sings about how "available" he is to his love and we LOVE emotionally and physically available humans! It's a simple and vibey song, and therefore we stan.
Favorite lyrics: "Thinkin' 'bout you, it ain't always 'bout me / Don't make any sense or you'll be lonely / Hurry up and get here now but don't speed / I'll never get over you up on me..."
7. "Forever" (feat. Post Malone & Clever)
Yes, JB, I'll be with you here "forever, ever, ever", especially if this album plays on a loop wherever we are.

Post Malone and Clever on this track, are they serious??? So freakin' good. I love this song because he mentions how his love made him a better man... He's so grown up.
Favorite lyrics: "Would you watch the sun burn out with me forever, ever, ever, ever? / You still intimidate me, keep me up on my toes now / Better man, what you made me, made me aware of what I was missin' / Been missin' the way you give me envision, babe / Never thought I'd settle down, I cannot lie to myself / I was busy focusin' on bein' by myself..."
8. "Running Over" (feat. Lil Dicky)
If I could bottle the melody to this song and keep it on me at all times, I REALLY WOULD. I  mean, I guess that's what having the Spotify app on my phone is for but anyways, that's not the point.
It's a fun song about how intense the feeling of falling in love/lust is. How could you hate it? Also Lil Dicky is a legend.
Favorite lyrics: "You just said 'Hello', I lost my sanity / Thought you was lookin' through me / Then you made me laugh with personality / When you said goodbye that was a tragedy / Had to get a lesson in anatomy / You just ran me over / Look out, watch out, got me on the defense / Thought love at first sight was just a false pretense / Took my hat off, made me pledge allegiance / Everything was in divine sequence..."

9. "Take It Out On Me"
[*Blushes*] Omg JB, way to bluntly tell us about your sex life! Hey, I support it.
Out of respect for the Biebers, I'll say no more, just listen to it. Fireee.
Favorite lyrics: "Sometimes I don't mind you havin' the worst day / Oh, no, I don't / All the stress turns into built-up energy / Yes, it does / On the edge, I'm your net, go on and fall back / Easy on that pressure point, I love to push that / Let your frustrations out right here / I'm your psychiatrist, let's talk about it / We can use sign language, I know your body..."
10. "Second Emotion" (feat. Travis Scott)
We love aTravis Scott moment.
I think it's so adorable to hear these men sing about how they're feeling "giddy" and "infatuated" with their loves. Like I always say, we gotta stan men who aren't afraid to admit loving someone so intensely!
Favorite lyrics: "Got me feeling giddy, like, 'La, la, la, la' / Struck a match, you got me litty, like, 'La, la, la, la' / You got the keys to my city, like, 'La, la, la, la' / Do you second that emotion, baby?"

11. "Get Me" (feat. Kehlani)
KEHLANI IS MY GIRL.
As a fellow Bay Area native, she kills it no matter what she does. Her voice is from the angels above, and alongside JB's butter voice, it is truly heaven on Earth.
Favorite lyrics: "Ooh, there's so much chemistry / Like a chemist how you finishin' my sentences / In the center, no, we can't deny the synergy / How 'bout reapin' all the benefits? Yeah / Never intended to relate, I mean, what are the chances? / Never thought I'd connect with you, not in these circumstances..."
12. "E.T.A"
We've all been there – waiting for our boo to come over and love on us, and it feels like it's taking FOREVER.
I also drive through the canyon to get anywhere in L.A., and I love JB's mention of it here. Again, I love how he compares his love's eyes to the ocean. SO CUTE. It's groovy and sensual, and I totally dig it.
Favorite lyrics: "Say you almost right here now / Just say you pulling up to my gate / Don't say the signal faded driving through the canyon / Just hurry up for my sake / I was born ready for you / Skin sweeter than cinnamon / Eyes deeper than the ocean / Love me hard like, "Where you been?" / Love me like you don't want it to end..."

13. "Changes"
This song made me tear up immediately.
Going back to the beginning of this article where I talked about JB's struggles, I more than appreciate his openness and vulnerability with his listeners.
The lyrics are all about how he's making changes and I'm so proud of him! No one can fully imagine what he's gone through, because they aren't him. He lets us into his heart here, and it's beautiful.
Favorite lyrics: "Sometimes I'll go to sleep early / Sometimes I can't close my eyes / Sometimes I smile like it's all good / Even though there's pain underneath it / I just wanna be the best of me / Even though sometimes I forget to breathe / So that I can be the best for you / That's all I wanna do..."
14. "Confirmation"
Another pretty song, JB sings about taking his time and realizing he's got the rest of his life with his love.
It's simple and perfect. It kinda reminds me of a lullaby.
Favorite lyrics: "We got the rest / Got the rest, got the rest of our lives / All you ever really want / Or all you ever really need is at home / Yeah, we've got the rest / Got the rest, got the rest of our lives..."

15. "That's What Love Is"
I don't know why but this song reminds me of dancing on cobblestone streets in Italy or something. Like I'm listening to it as I type and I just see a sunset, red wine, and pasta as I listen to it. Check it out and see if you get the same vibe.
Also the lyrics of this one!!! I adore them because he's admitting he knows what love is, now that he's found his person. Sigh...
Favorite lyrics: "I reach out to you, but my hands can't hold enough / Enough of your greatness / You teach me patience / Like the best of our worlds collide  / Never understood what it meant / It meant to submit to love / So beyond what lust is / Hey, it's a blessing that you're in my life / Make me look even better / When we shine, we shine together..."
16. "At Least For Now"
What a way to end the album.
This song is a masterpiece and was quickly one of my favorites. Such a GORGEOUS song, the lyrics are so meaningful and you can hear the emotion behind his voice. [*cries*]
Favorite lyrics: "The stripes on my shirt, can you read between the lines? / You sip champagne while I sip on red wine / Never mind me watchin' you, never mind the tension / Please excuse me while I dance, I forgot to mention / I'm going on strike / At least for now / Trying to avoid disappointment..."

Well, there you have it. Let's all have a moment of silence for JB's comeback.
What song off the album is your favorite?!
Justin, if you're reading this, I hope you know how loved you are. Also, I CAN'T WAIT FOR YOUR TOUR.
For more:
@younghollywood:
@nicoleckoch: