TRACK BY TRACK: JoJo
Written by Brittany Taormina. Published: October 22 2016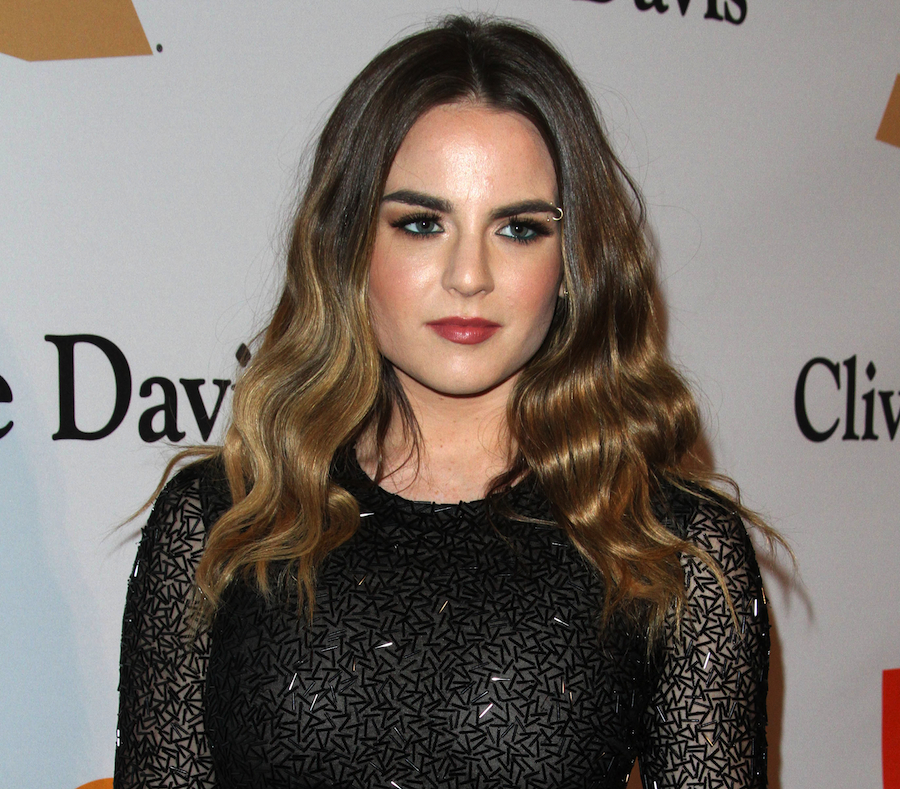 Attention, YH readers! JoJo just released her new album, Mad Love, from Atlantic Records, and it is clear that she is back and better than ever! JoJo first stepped out on the scene at just 15 years old with hit singles "Leave (Get Out)" and "Too Little Too Late", and she hasn't looked back since. She just gets better with age, so you know we have to break down her new album track-by-track!
1. "Music."
The album starts off with a piano-ballad dedicated to the artist's late father, Joel Levesque. While the music video follows JoJo as a young girl, the song also relays her struggle with her hiatus from music and her legal dispute. It's a touching song that will resonate with many.
Fave Lyric: "Tell me who, who would I be without you? / No matter how much we lose / Every time I bet my life on you."
2. "I Can Only." (feat. Alessia Cara)
This duo is one for the books. Alessia Cara joins JoJo on this hot mid-tempo dance track that definitely fits in nicely with today's realm of music. JoJo was featured in Alessia's "Scars to Your Beautiful" music video about acceptance and learning to love your self, and this track follows that same message of celebrating who you are.
Fave Lyric: "I learned the hard way on how to let go/ So here we go."
3. "F*** Apologies." (feat. Wiz Khalifa)
This is a personal favorite off the album and features the one and only Wiz Khalifa. The song, released in July and creating a lot of buzz about the new album, was written by Tayla Park, who has also written songs for Mariah Carey andFifth Harmony.
Fave Lyric: "You would even tell two lies to prove that you were right."
4. "FAB." (feat. Remy Ma)
Here's a track that goes out to all the people who say one thing but mean another. I think we all know what the acronym stands for... JoJo actually wrote this song on the treadmill after being tired of fake people. Can you say, "Get out, leave" we have no time for your nonsense?
Fave Lyric: "When they smile in your face, but behind you it ain't well wishes."
5. "Mad Love."
The album's title track focuses on just how complex the mind can be when it comes to love. "Mad Love" represents the end of a relationship that you can't seem to let go of -- and it doesn't necessarily have to be a romantic relationship either. It's really a great song to reflect on growth and also features an old-school jazzy-soulful feel with a modern edge.
Fave Lyric: "You know, love is just one of those things/ You can't really explain, that's insane."
6. "Vibe."
Here's an upbeat techno track with a sultry twist with the artist touching on "boy don't be killin my vibe." Only positive vibes here!
Fave Lyric: "In my Tims and my Happy socks/ And I know how to get 'em off / See my skies all sunny."
7. "Honest."
A girl can do what she wants! JoJo is all about doing what is best for you and putting the entire "good girl" stereotypes aside. Check out this track's soft melody mixed with positive prerogative.
Fave Lyric: "All you ever wanted was a free ride/ All I ever wanted was your love / You gave it all away to start a new life / I guess what I could give wasn't enough."
8. "Like This."
JoJo proves that she's a master at integrating different sounds from all eras. With the attitude of Destiny's Child orBritney Spears, this track definitely brings out the #baddie in everyone. This song reminds us of the power of sexy lyrics with the perfect empowering undertone.
Fave Lyric: "Rap game flow on the radio"
9. "Edibles."
Here's an edgy track that is sexy and shows a little bit of a rebel. #childoftheuniverse
Fave Lyric: "I bring all the realness to the surface/ Does a woman like that make you nervous?"
10. "High Heels."
Have you ever been in a relationship that just needs to be done with? Here's a mid-tempo track that does just that. It's the perfect jam to listen to as you close the door on your way out of that situation. #Peaceout
Fave Lyric: "I put my high heels on/ Walk right out the door / Best believe, Imma leave."
11. "I Am."
A ballad dedicated to self-appreciation and acceptance, the song was written by Levesque, Alex Dezen, Eric Rosse, and Jaden Michaels. Alex and Jaden are known for writing for other artists, such as Cody Simpson, Lea Michelle, The Veronicas, and Carly Rae Jepsen, just to name a few.
Fave Lyric: "Mirror, mirror on the wall/ You seem to think you know it all / Why do, why do I believe?"
Deluxe Edition
12. "Clovers."
Who else pictures themselves running in a field of clovers to this song and yelling "FREEDOM!!!" at the top of their lungs? Yup, that's me. JoJo perfectly captures the perfect combination of letting yourself take a deep breath and then leap into the unknown.
Fave Lyric: "Just when I think it's over/ Just when I think I've lost my mind / I'm in field of clovers / I'm running forward back to life."
13. "Reckless."
Realizing a good thing after it's over is really hard, especially when you were the reckless one. Here's how to recognize and appreciate what you have while you still got it!
Fave Lyric: "I was reckless with your heart/ I took for granted the gift that you handed / Reckless with your heart / Wish I could change it."
14. "Good Thing."
Can we talk about those vocals? A poppy dance track that will put you in the perfect mood is finally here! It's definitely an upbeat song that will have you up dancing with your best girls in the club or in the car. You'll want to add this to your traffic playlist for sure.
Fave Lyric: "I don't need no good advice telling me what's wrong or right / There's no explanation for the love we've found."
15. "Rise Up."
The final track nicely sums up what the album is about -- finding out who you are and making you feel empowered. That rounds out JoJo's Mad Love. album.
Fave Lyric: "You can fall if you want, if is what you're wishing/ You can trip over love, baby I'm not trippin' / You can run around town but that's not my wish."
It may have been a decade since we have heard a full album from JoJo, but it was worth the wait. Stay tuned because she's heading out on tour very soon!
What do YOU think of JoJo's new album Mad Love.?
(Image via Adriana M. Barraza/WENN)
- Brittany Taormina, YH Contributing Writer