TRACK BY TRACK: Drake
Written by Raffy Ermac. Published: September 25 2013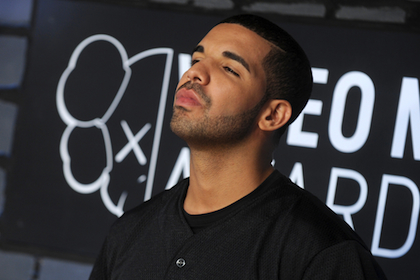 Whenever mere rumors of hip-hop superstar Drake releasing new material are running around the internet, this entire generation of rap enthusiasts and music lovers seems to go berserk, and when his latest release, Nothing Was the Same, leaked earlier this week ahead of its official release yesterday, the response seemed to be tenfold that of his previous efforts. And for very good reason as well; although surely not Drizzy's best collection of material, Nothing Was the Same is still nothing short of a marvelous rap album, and very much on trend with substance over flash when it comes to lyrical prowess.
There's something on this album for even the most amateur of urban music listeners, and what's great about Drake is his appeal to more than just your typical hip-hop audiences. People all over the musical spectrum love him simply because he acts as a sensitive, new-age voice of this generation of 20-somethings. What do young people relate to more than being with good friends, partying, and, most importantly, relationships? All those themes and more are explored in NWTS, so let's take a look, track-by-track, to see what all the (well-deserved) hype is about.
1. "Tuscan Leather"
The opening track, which is an ode to the incredible success Aubrey Graham has had since his last record, 2011's Take Care, is a whopping six minutes long, and although not the catchiest song, flows very much like a freestyle (it basically is one), and gives listeners a journey into what Drake's life has been since we last officially heard from him on a full-length record. Best line: "You don't have to prove sh*t to know and accept yourself."
2. "Furthest Thing"
This is that misty-eyed song you'd picture that would play in a dramatic movie after a harsh break-up, what with Drake extolling how he is, in his mind, the farthest thing from perfect. What's great about this song, and a lot of Drake's material in general, is how, in the beginning, it goes from pensive and mellow, to (halfway through) some completely new vibe. In this case, a throwback to the rap style of yesteryear.
3. "Started From the Bottom"
It's a good thing this song is a little under three minutes, because you'd have to be living under a rock to have not heard it and not be a little bit irritated by it by now. Not that it's necessarily a bad song (c'mon now, it's Drake), but it's just so obvious that this tune is a "radio" single and very contradictory to the majority of the album, which is deep, thoughtful, and has some form of substance. That being said, if you really want to, you shouldn't be ashamed to sing along to all the words of Drake's summer anthem about making it to the top of the world after starting with humble beginnings. STARTED FROM THE BOTTOM, NOW WE HERE.
4. "Wu-Tang Forever"
This isn't the first time Drizzy has named-dropped a great artist in the title of one of his songs (listen to his track "Girls Love Beyoncé"), but this record isn't necessarily a tribute to the great '90s rap collective. Although he does make an obvious reference to Wu-Tang Clan and their hit "It's Yourz", this track is mostly about a girl (surprise, surprise) and how she makes him feel when they are together… especially when they sleep together "out of spite."
5. "Own It"
Sort of like a continuation from the previous track, Drake continues to reference "It's Yourz", but this time in a much slower, complex, and very technical sounding way. He's still talking about how much he wants this same girl, but instead of sleeping with her, he wants to make love to her, and possibly search for something more committed and real. He also talks about living fast, fake people, and the press... just the typical life of your average rock star, really. Standard stuff.
6. "Worst Behavior"
An ode to all the fake people he more than likely encounters on a regular basis, Drake's flow, tempo, and attitude is a complete 180 from the last two tracks, where he was vulnerable and yearning for a girl. The rapper on this track, however, is confident on the verge of cocky and is sure of his success and how he doesn't need haters and fakes in his life. Personally, this is one of the more memorable tracks on the album, especially for someone who loves snarky, clever rap.
7. "From Time" ft. Jhene Aiko
Underground R&B songstress Jhene Aiko joins Drake for another delicate, feelings-laden track about love, but this time with a subtle piano playing in the background, which is a refreshing contrast to the gritty yet smooth flow of the raps and the vocals that fill the record.
8. "Hold On, We're Going Home" ft. Majid Jordan
Although quite a few of us are still not sure how to feel about Drake vocalizing on this heavy bass and commercialized song, at least it's catchy, and it further showcases that rappers and artists in the hip-hop genre in general don't always need to be rough and tumble when it comes to their music. It's okay to be insecure and longing in a relationship, and Drake proves that on this record. Where did this Majid Jordan guy come from though?
9. "Connect"
What album is complete without a track about that girl you love but never seem to get along with like you used to? "Connect" ventures into the usual "you know me better than that" territory, and despite a cool, hard beat kind of misses the mark when it comes to other spotlights onNWTS.
10. "The Language"
The slack that "Connect" unfortunately gave Nothing Was the Same is more than made up for in "The Language" with its super infectious flow and an addicting beat that admittedly will make any lame person a little bit more cool just by hearing of it. Nevermind that a major motif in the album is smoking and sleeping around unattached. Hey, at least it goes hard and is super catchy.
11. "305 to My City" ft. Detail
Although we know how much Drake loves and adores his hometown of Toronto, this track is a nod to the second city in his life, Miami apparently, and a girl being as successful in her craft as a stripper as Mr. YOLO has been in his.
12. "Too Much" ft. Sampha
Another love song set to the background of a piano, but this time with some pleasant vocals from up-and-coming singer-songwriter and London native Sampha, "Too Much" is probably the most introspective song on the entirety of NWTS, giving listeners a look into Drake's recording process, and how, despite how much he loves his music, he often overthinks his craft. According to him, sometimes it's better to not think about it too much. My personalNWTS fave.
13. "Pound Cake/Paris Morton Music 2" (ft. Jay-Z)
One of the more hyped tracks from the leak, especially since it's the follow up of 2010's "Paris Morton Music" (one of the most celebrated tracka in his repertoire), there is always something special to be said when a younger generation of artists closes the generational gap with a great artist of the same genre. And that great artist on this track is none other than the HOV himself, Jay-Z. His verse is obviously great, and although the second part of the song, "Paris Morton Music 2", is without a doubt not as good as its predecessor, it was a valiant effort on Drake's part, and a good, concise way to close the album.
Nothing Was the Same, all in all, proves just that. After Drake's triumphant rise to rap superstardom, it's hard to imagine a world without him and his stellar music. Personally, that's a world no one should ever live in. Usually leaks hinder record sales, but in this case, it's all the more reason to go out and buy NWTSnow!
(Image via Dennis Van Tine/Future Image/WENN)
- Raffy Ermac, YH Staff