Top 5 Fall Perfumes!
09-22-2022 by Tiara Brownie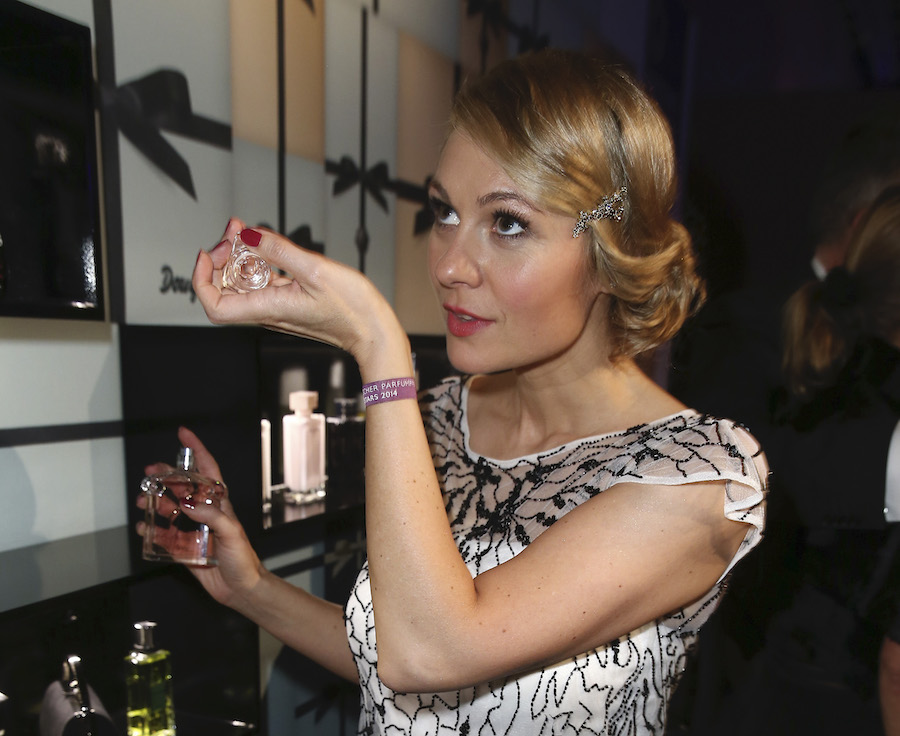 ( © Mathis Wienand/Getty Images for Douglas)  
Fall is officially here! Put those fresh, fruity, and floral Spring and Summer fragrances away and reach for something that is more seasonally appropriate. Think of warm and enveloping notes such as woods, amber, musk, spices, and vanilla, as well as moodier florals, such as a perfume with a rich violet or rose aroma.
Let's look at the Top 5 Fragrances that scream Autumn!
1. Maison Margiela Replica 
This refreshing, woodsy fragrance strikes the perfect chord between a note of fresh fir balsam and the spicy cardamom and the warm scent of cedarwood, conjuring up memories of getting away and coming together on a crisp, sunny Autumn day.
2. Black Opium Eau de Parfum
This perfume scent is known for its seductive and addictive qualities. The first notes of caffeine-packed coffee and the sugary sensuality of vanilla give way to the gentleness of white flowers, resulting in a fragrance that lingers for an extended period.
3. Mugler Alien Goddess Eau de Parfum Intense
This flowery perfume for women has a seductive, long-lasting smell thanks to the captivating notes of Calabrian bergamot and jasmine, amplified by an infusion of bourbon vanilla flavor and mixed with a fusion of woody, amber, and floral scents, with warmer undertones.
4. Pumpkin Crème
This fragrance takes the Pumpkin Spice that you already know and love and combines it with notes of nutmeg and frothed milk, as well as a foundation of musk and sandalwood, to create a fragrance that is both cozy and sophisticated, making it the ideal complement to your go-to Fall sweater.
5. KAYALI Eden Juicy Apple
This irresistible fragrance is a bouquet of joy; it is a seductive, delicious blend of crisp, juicy red apples, sweet berries, and fresh floral notes. Some of the top notes are juicy red apple, black currant, pink grapefruit, and lychee.
Which fragrance would you be wearing this fall?