Top 15 Must-Have Smartphone Apps!
Written by Amanda Baltazar. Published: September 12 2014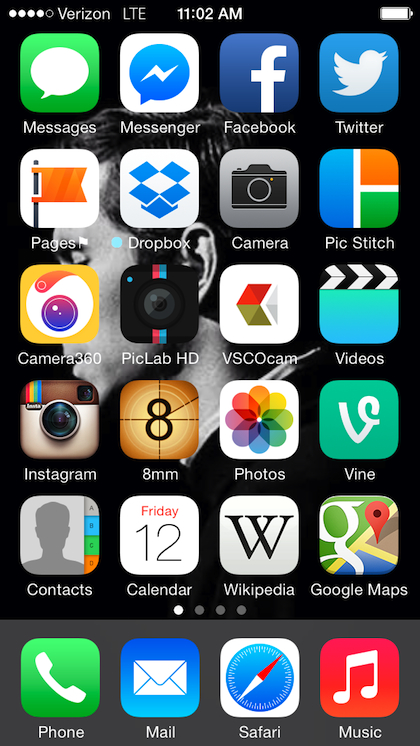 The iPhone 6 has been announced and released this week, and whether you're in the rush to get the pre-order or happy with your current phone, no one can deny the advances that the iPhone 6 has. The new video quality to the size and new applications available, the iPhone 6 is sure to be a crowd-pleaser
It seems that we have all entered into an era where just about everything is digitalized and centered on technology. From television and movies to news and shopping, everything around us can be done via computer or cellular device. I remember when cellphones used to be the size of a shoe and when pagers were still beeping around.
Today, cellphones have evolved and adapted to the needs of the people. Smartphones can now go on the Internet, record information, and some of them can even talk to you. They've made everyday living easier and more efficient. So just like the smartphone, I want to help make your lives a little bit easier too! I have put together a list of random but very helpful iPhone apps that you should download immediately!
Wikipanion
Let's be honest, everyone uses Wikipedia for quick information about something. Now you don't need to find a computer and go on the Internet to use Wikipedia. Just download Wikipanion and you have access to the Wikipedia database in seconds!
Yelp
By far one of the best apps and ideas ever created. Yelp helps consumers find stores, restaurants, offices, anything. You name it, Yelp can find it. It also has comments about these places from past customers.
Flashlight
Just as it sounds, it uses the flash on the camera as a flashlight, and trust me, you will probably use it more than you think.
Score Center
For the typical sports fan, this app is great for looking up scores and highlights of any and all sports. From basketball and hockey to baseball and golf, this app has the most up-to-date sports happenings.
Instagram
Do I really need to elaborate? Pictures of the world and for the world.
Facebook
Facebook has turned into more than just social media to me. Facebook is now being used to relay information and connection to people in different parts of the globe, and having it on your phone makes it easier to manage.
Twitter
What the latest from your favorite celebrities' lives? Or maybe just updates on all of your friends' tweets? Download it now! #hashtags
GoogleMaps
Trying to get somewhere and are horrible with directions like me? Google Maps will get you there the quickest and most efficient way!
Spotify
This app gives you access to millions of songs and artists! You can even customize your own playlists and share them with your friends!
Dictionary.com
This app is pretty self-explanatory. How often do you come across a word that you don't know the meaning to? With this you can look up the word in seconds, so no excuses for ignorance!
Pic Stitch
Ever see those cute pictures that people post with four different pictures framed together? This is a great app to do just that! Say you take a trip out of town and take a hundred photos; instead of sharing each individual one and clogging your friends' feeds, Pic Stitch allows you to consolidate in a fun, easy, and creative way.
Dropbox
This is a great app to send and share files through your iPhone. You can upload videos, photos, and documents, and send them all via email or text message.
Shazam
Another great app for the music lover. Ever hear a song on the radio and wonder what the title is? Don't worry, just Shazam it! The app will listen to the song and check its database for the artist and title.
FlightView
This is a real-time flight tracker so you can easily see when planes are leaving and landing; you can also send your itineraries to friends, family, colleagues, you name it. All of your flight information needs at the touch of a button.
VSCO Cam
This is by far one of the best photo-taking, editing, and sharing apps. It has a bunch of different filters for your photos, and the quality of the pictures is phenomenal!
The best thing about these apps is that they are FREE! Woo-hoo! I hope these apps help you as much as they have helped me!
(Screenshot via Katie Marzullo)
- Amanda Baltazar, YH Staff