"Too Hot to Handle" Is Your New Reality Dating Show Obsession!
04-17-2020 by Calissa Kirilenko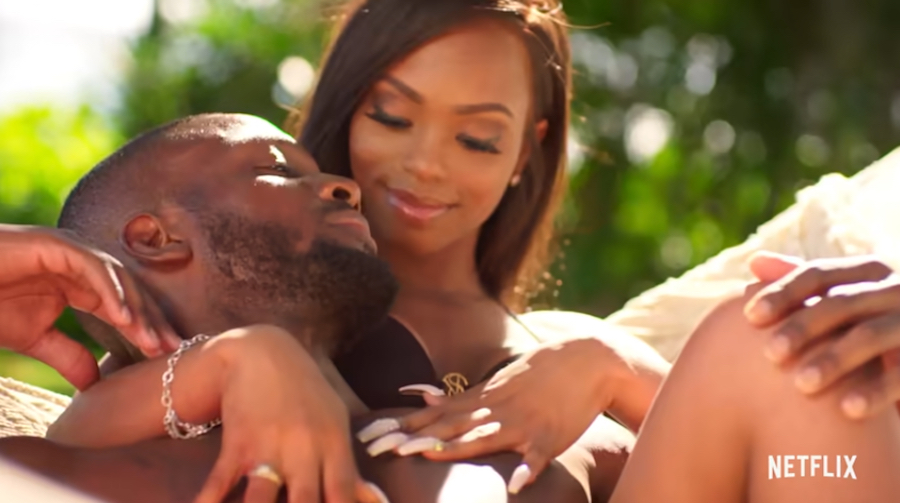 ( © Netflix)  
Get ready to obsess over Netflix's newest reality dating show, "Too Hot to Handle". If you binge-watched "Love is Blind" and were hooked on "Love Island", then this show is for you. The trailer for the new series teases plenty of steamy romance, and, of course, drama.
Set on a beautiful island villa, 10 singles from around the world who are commitment-phobes come to live together with the hopes of a nice little vacation and maybe a romantic connection. Little do they know, though, there are rules. To take home the grand prize of $100,000, there is no kissing nor sex of any kind. If they break the rules, money from the pot will be deducted each time. Judging from the trailer, those rules get broken... more often than not.
The show draws from similar aspects of "Love is Blind" by trying to force the couples to engage in a more personal connection before forming any kind of physical intimacy. It seems some will try and follow the rules, while others will throw them out the window.
Similar to the long-running U.K. show "Love Island", set in a tropical villa where singles come together in hopes of finding love, possibly a grand prize, as well as competing in fun games purely for the viewer's entertainment, "Too Hot to Handle" will do the same. In a scene where the boys are covered in mud, we can only guess they were competing in a competition or game of some sort.
What we don't yet know is if, similar to "Love Island" and "The Bachelor", contestants will be eliminated over time or if new guests will continue to arrive as the show unfolds. Does one couple who remain abstinent get the winning pot? Who knows, we'll have to wait and see.
The series is NOW AVAILABLE to stream on Netflix, so schedule some time into your weekend to watch all the drama unfold.