Tom Hanks & Meryl Streep Team Up For The First Time in Steven Spielberg's 'The Post'!
Written by Brennon Barclay. Published: December 05 2017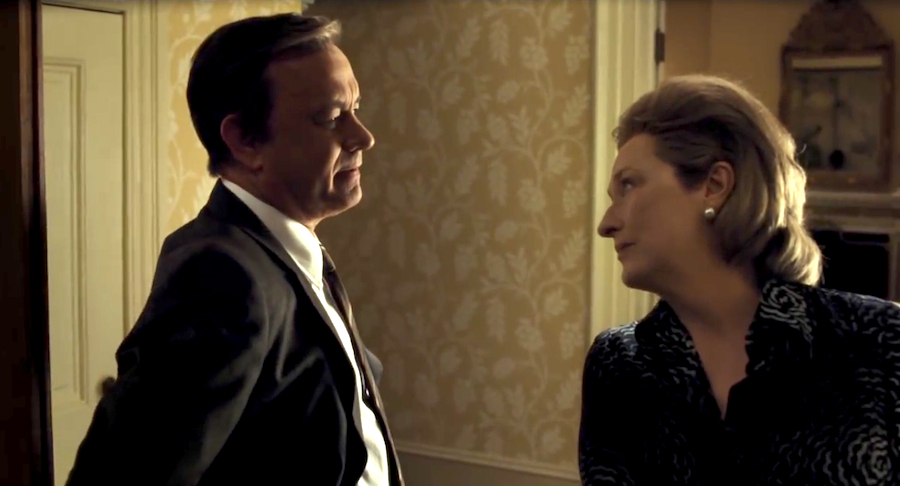 What is even more criminal than a government cover-up? The fact that Tom Hanks and Meryl Streep have never starred in a movie together! We have Matt Damon andBen Affleck together in six movies as well asAdam Sandler and Rob Schneider in nearly TWENTY, but it has taken this long to get Streep and Hanks together for the first time? Outrageous!
At least they have chosen to make this rare occasion count because their new movie, The Post, looks insanely riveting. They prove that a film doesn't always need superheroes, CGI aliens, or car chase sequences to keep us interested.
We live in a time when pop culture, media, and politics are inextricably tied, and one look at our country's history proves that there is plenty of untouched material that can be turned into movies.
The current political environment is somewhat contentious, and youths are seemingly more interested in political happenings than ever before. Therefore, Steven Spielberg's The Postcouldn't come at a better time. Spielberg loves making movies on topics he is inspired by, and this was one he couldn't pass up. One look at the trailer gives us the inkling that this film will surely rake in the critical laudations come award season.
Meryl Streep plays Kay Graham, the country's first female newspaper publisher of The Washington Post, who, along with her editor Ben Bradlee (Tom Hanks), enters a race with The New York Times to expose government secrets (the "Pentagon Papers") regarding the Vietnam War that has spanned four presidential administrations.
Tackling subjects such as freedom of the press, journalistic integrity, treason, and morality, the movie is sure to enliven audiences.
The movie sounds thematically gripping, and between the two leads, there is a total of five Oscar wins. Although Streep and Hanks are the marquee talents of The Post, it also stars "American Horror Story"'s Sarah Paulson, "The Americans"'sMatthew Rhys, and "Better Call Saul"'s Bob Odenkirk.
The film will have a limited domestic release December 22 and a wide release on January 12 -- unfortunately not enough time to squeeze in to the Oscar race, but it should be a compelling watch nonetheless!
(Image via Dreamworks)
- Brennon Barclay, YH Contributing Writer