Time For The Bitmoji Takeover!
Written by Amanda Baltazar. Published: April 24 2017
Move over, emojis -- Bitmojis are here and they are taking over!
Bitomji is an app that started a small trend on Facebook called bitstrips. Some of you may recall being able to create a small avatar of yourself that that you could then insert into comic strips. Now, Bitmojis can also create personalized avatar emojis with a ton of customizable features -- and so many outfits! But best of all, you can download the app onto your smartphone, create your app, and send it as text messages to all of your friends and family.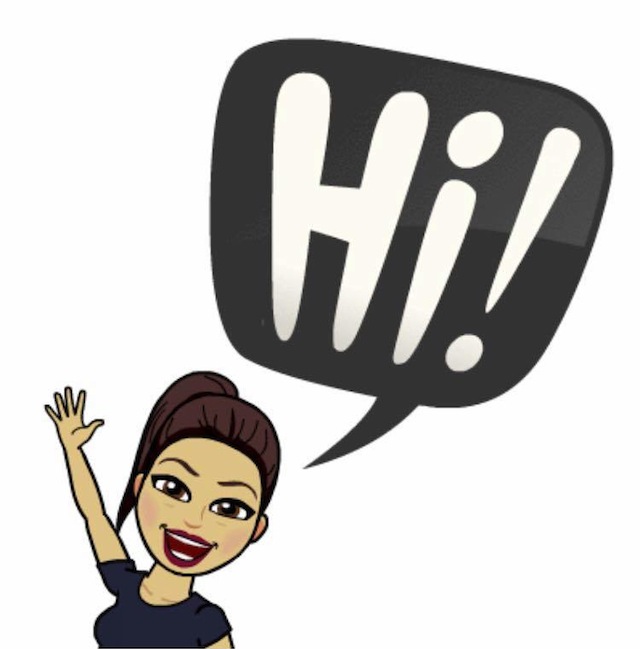 The bitmojis give you an array of salutations, sassy responses, funny comments, and costumes, as well as hilarious artwork with a bitmoji for every occasion. The app is constantly being updated with new bitmojis (as well as outfits, have I mentioned the outfits?) for your avatar.
I was surprised to get texts from my friends who changed their bitmojis outfit everyday! They would even change the hair color to match theirs when they would dye their hair.
The possibilities for bitmojis are endless! And, recently, bitmoji is now available on Snapchat! 
After taking your picture on Snapchat, you can add bitmoji stickers to your picture along with any text, geofilter, or drawing that you like. Just snap a pic and click on the sticky note icon next to the scissors and big "T" icon to add text, then at the bottom tap the face icon and you will be brought to pages of bitmoji choices!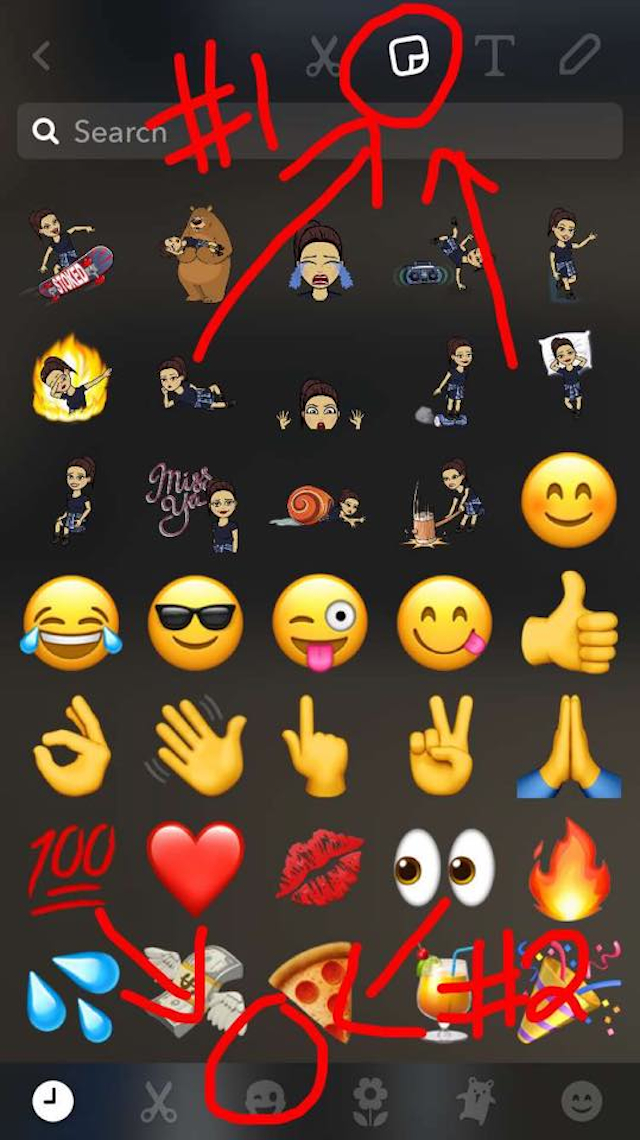 These bitmojis are found in the original app, but if you are sending a Snapchat to one person and that person also has bitmojis enabled on their phone, then you can have your bitmoji interact with your friend's bimoji!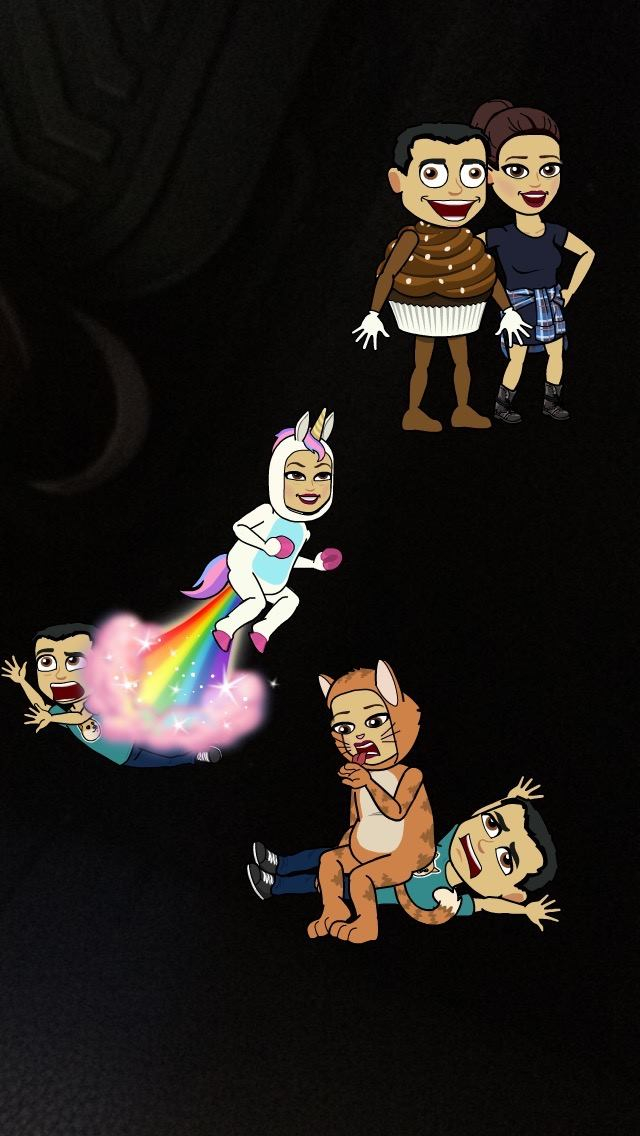 And then when you've mastered the art of bitmoji-ing, you get masterpieces like this: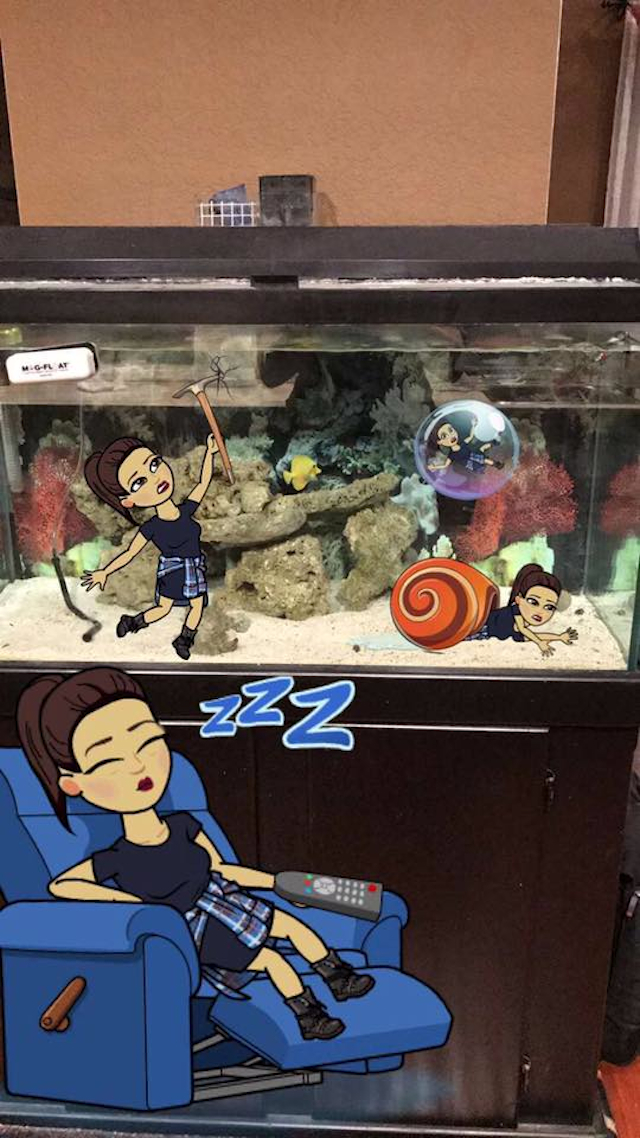 Creativity knows no bounds with bitmoji on Snapchat! You can download Bitmoji in the app store now!
- Amanda Baltazar, YH Contributing Writer