The Time Has Come Again For 'The Time Traveler's Wife'!
Written by Kyla Killackey. Published: September 03 2018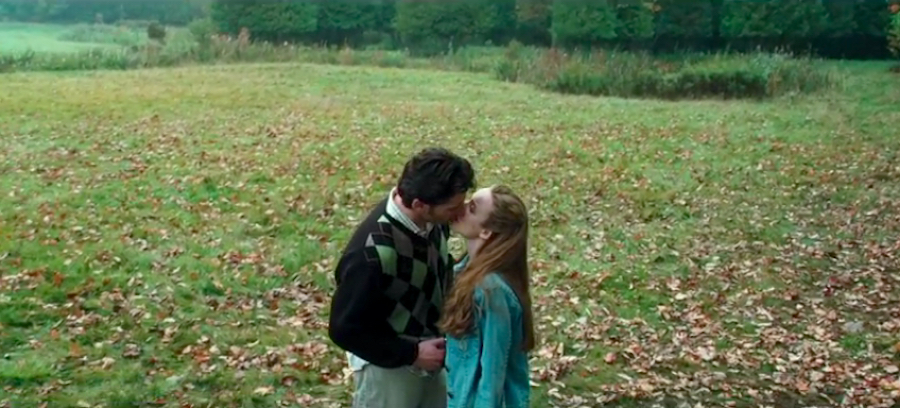 We are in the golden era of TV and it is such a beautiful thing to see. For the first time ever, Netflix beat out HBO for the most nominations at this years Emmy Awards, but not to be outdone for long, HBO announced a 2019 lineup that is every TV junkie's dream. Amidst the returning big hitters like "Game of Thrones" and "Big Little Lies", the network quietly greenlit a straight-to-series order for The Time Traveler's Wife. Yes, that's right, after capturing our hearts for the first time with the feature film back in 2009, the story of the dashing librarian with a slight time travel problem is coming to the small screen in 2019.
If you haven't read the book yet, you might want to do that before it's too late (not everyone can jump through time as easily Henry DeTamble). Written by Audrey Niffenegger, The Time Traveler's Wife was first adapted for the screen by Warner Bros.' New Line division and had Eric Bana playing Henry, a man with a genetic disorder that makes him travel through time involuntarily. Rachel McAdams (our forever girl crush) played Claire Abshire, the artist who falls in love with him and must find a way to deal with his inconvenient condition. With a cast that good, it's hard for me to picture anyone else in these amazing roles, but I have promised to keep an open mind!
We hear that there was quite the bidding war for this series, which is understandable as it's coming from renowned British writer-producerSteven Moffat, who is best known for being the long-time writer and executive producer of "Doctor Who" and the co-creator and executive producer of "Sherlock" (so he's a pretty good bet for HBO if you ask me). Moffat, who has long been a fan of the novel, described it as "a story of happy ever after – but not necessarily in that order."
"The Time Traveler's Wife" joins a substantial list of upcoming HBO series for the 2019 TV season, joining Joss Whedon's"The Nevers" and J.J. Abrams's sci-fi epic "Demimonde". Clearly HBO is doubling down on big name series to pull back into first place for those Emmy noms. No one ever said a little friendly competition was a bad thing!
(Image via Warner Bros.)
- Kyla Killackey, YH Contributing Writer