The Odds in Favor of a 'Hunger Games' Theme Park!
Written by Sarah Osman. Published: November 05 2015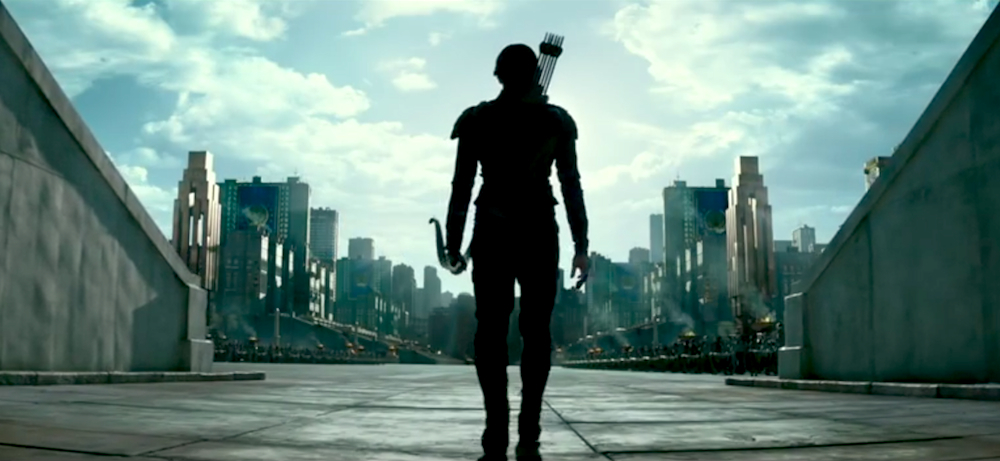 If you feel as though you need more Katniss and Peeta in your life, then you're in luck. Lionsgate (the studio behind the successful Hunger Games film franchise) has announced plans to open a Hunger Games-themed amusement park in Atlanta, GA, where the movies were actually filmed. Designed to be a replica of District 12 (Katniss's home in the dire country of Panem), the faux landscape will include a rendition of the Hob (similar to Universal's rendition of Harry Potter's Hogsmeade) and Peeta's Bakery. You'll also get to experience a few thrill rides (none where you get to practice killing, though, sorry) including a hovercraft simulator similar to the ones that transport terrified tributes to the deadly Hunger Games and a roller coaster based on the high-speed Capitol train.
This isn't the only theme park that is being dedicated to The Hunger Games. The series is also getting its own "experience center" opening in Macau, China, in 2018 (the Atlanta one will not open until 2019). The series will also be part of a massive Lionsgate "zone" in Dubai's $3 billion motiongate park next year. However, the Divergent series and the film Now You See Mewill both have attractions at the parks in Atlanta and Macau.
The creation of The Hunger Games theme park does feel a little ironic, considering the fact that it contrasts with the theme of the series. The Hunger Games actually critiques the use of violence for entertainment, and by building a theme park celebrating the series, this does seem like a bit of a contradiction. However, since the theme park has yet to open, it's difficult to tell whether or not the attractions will actually celebrate the Games themselves or if they will actually take a stand against it. So far, it sounds like most of the attractions focus on Katniss's home, where she was always the happiest. There has been no mention of an actual attraction of the bloody arena, so it does seem that the minds behind the park are focusing on the right things.
That being said, a recreation of the Capitol would be sort of rad...
What are YOUR thoughts about the opening of a Hunger Games theme park?
The Hunger Games: Mockingjay - Part 2 opens everywhere on November 20.
(Screencap via YouTube)
- Sarah Osman, YH Contributing Writer