The Most Memorable Pop Music Comebacks In The Last Decade!
01-20-2021 by Madison Murray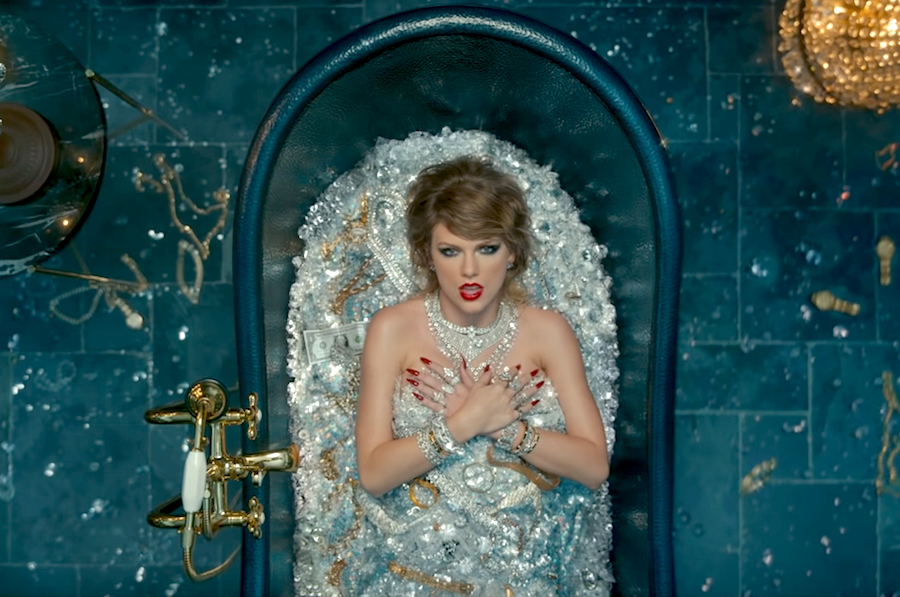 ( © Taylor Swift/YouTube)  
One of the hallmarks of a seasoned musician in the 21st century is the art of the comeback. Especially in the digital age, artists need to capture audiences worldwide with each release of their career, and a splashy comeback is a perfect way to keep fans guessing and catch the public's eye. Here are some of our favorite comeback singles in recent years!

1. Adele's "Hello"
Adele first stole our hearts with songs like November 2010's "Rolling in the Deep" and January 2011's "Someone Like You", quickly becoming known and applauded for her elegant breakup songs. After a few years of radio silence, she came back with "Hello" in October 2015. The song topped charts worldwide and won all 3 Grammy Awards it was nominated for, cementing Adele as one of the biggest pop icons of the century. 
2. Taylor Swift's "Look What You Made Me Do"
Taylor Swift might as well have written the "I come back stronger than a '90s trend" lyric from her recent single "Willow" about her triumphant return to the spotlight with "Look What You Made Me Do". In August 2017, she became the first of many artists to delete all their social media posts to mark the start of a new era. She then posted a series of videos that formed a snake before announcing "LWYMMD", which proved just how resilient she is even when it seemed like the whole world was against her.
3. The Weeknd's "Blinding Lights"
"Blinding Lights" was virtually inescapable in 2020, building on the success of The Weeknd's previous hits like May 2015's "The Hills" and September 2016's "Starboy". Inspired by '80s synthpop, the song took off as a TikTok dance challenge and went on to become Billboard's #1 Hot 100 song of the year. 
4. Kesha's "Praying"
After a years-long legal battle with producer Dr. Luke, whom she accused of verbal and physical abuse,Kesha took a stand for herself and fellow abuse survivors with "Praying" in July 2017. It's a great summary of her strength and persistence, with Kesha proclaiming "I can make it on my own" and showcasing her amazing (and underappreciated) vocals. She also highlights her growth and reinvention with the song's sound -- she became a household name with electronic songs like "TiK ToK" and "Blow", but the instrumental on "Praying" is much more stripped down, serving more like a companion to her narrative rather than a driving force of it.
5. Beyoncé's "Formation"
"Formation" is a powerful celebration ofBeyoncé's Black heritage and her decade-spanning success. Released in February 2016, it was a perfect precursor to her surprise album Lemonade, which went on to become her most praised project to date. The song won over 20 awards, including a Grammy and all 6 MTV Video Music Awards it was nominated for.

6. Jonas Brothers' "Sucker"
If you didn't grow up jamming out to "Burnin' Up" and "Lovebug", did you really grow up in the 2000s? Former fangirls everywhere rejoiced when the broken-upJoBros reunited for March 2019's "Sucker", a fun, summery track about their love for their wives. Despite the popularity they found before their breakup, this was the group's first #1 hit and it won them a Video Music Award for Best Pop Video.
7. Ariana Grande's "no tears left to cry"
It's no secret that Ariana Grande went through a lot in 2017, namely a terrorist attack at her Manchester concert and dealing with PTSD and anxiety afterward. Her upbeat song "no tears left to cry" let fans know that she kept finding joy in her life in spite of everything she was dealing with, and encouraged them to do the same in their own lives.
8. Selena Gomez's "Lose You to Love Me" and "Look At Her Now"
October 2019's "Lose You to Love Me" is all about strength and self-respect, seeing Selena Gomezleave a toxic situation to put herself first. It became her first #1 single, rightfully bringing her into a new era of both her career and personal growth. The next day, she released "Look At Her Now", a more celebratory take on her identity and perseverance. The two songs complement each other to show that, while losing someone can be bittersweet, you'll later thank yourself for leaving a harmful person.