The Most Important Things We've Learned from "Carpool Karaoke" (So Far)!
Written by Brittany Taormina. Published: April 05 2016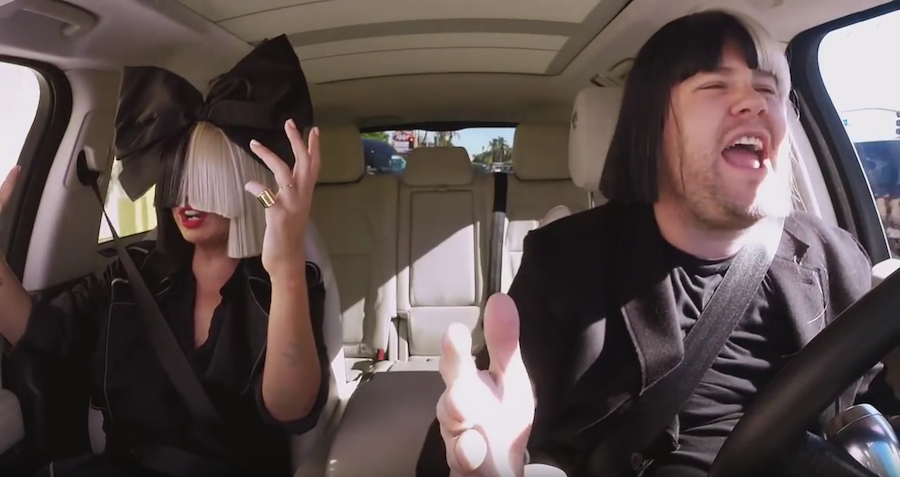 We've seen it, we love it, "Carpool Karaoke" is taking over the world. James Corden and his crew over at "The Late Late Show" on CBS definitely struck gold when they came up with this clever segment which has James drive celebs around on his "way to work" and sing along with said celeb's music (AKA what we all do when we're driving). But it's not just about belting out our favorite Top 40 tunes -- the segments are also quite educational, as the celebs have no qualms about opening up to James during their journey! Here are the most important things we've learned from "Carpool Karaoke" thus far!
1. It's not insured!
InJennifer Lopez's segment, we learned that she hasnot insured her butt for 1 million dollars, as was so frequently rumored, but she does believe that, in James Corden's homeland, it can be done. Crazy, right? She TOTALLY understands why you would insure your hands, but not the booty. It was quite funny to see her reaction. Check it out!
2. Free Delivery
One Direction reminded all of us that the best road trips are with your friends in their ride-along with James. We learned that if the band tweets something that they are out of in their fridge, most likely someone will bring it to their doorstep. For example,Louis was out of milk, tweeted that he was, and a lady – LITERALLY – rang his doorbell and gave him milk. Can you say "free delivery"?
3. Dinner with Adele? Yes, please.
Adele loves to have a good time, alone or with friends. Let's just say she told James that, one night, she was early to dinner with a friend and got a little intoxicated. Before you know it, she was paying for people's dinners and giving them tickets to her concerts – in Nashville. How awesome is that? We also learned that she used to have Spice Girlsparties and everyone would dress up as one of the girls. She would, of course, be Ginger Spice. Adele was truly heartbroken when the band called it quits. (Same, Adele, same...)
4. Your outfits ALWAYS need to be on-point.
There's no reason in trying to please everyone else. Picking your favorite outfit is what matters. If your cruising down the street looking fly, drivers to your right and left won't be able to keep their eyes off you. Take notes from Elton John. He said he was never a lead vocalist but always sitting at his piano and really wanted to go for it with his outfit choices, which included an array of glasses and scarves. He also mentioned that he could never just buy one of anything -- he buys 4 copies of every record he purchases; one each for his houses in Los Angeles, France, England, and Atlanta. Now we know he also has 4 houses. He buys multiple records because he doesn't have a cell phone to store his music. SAY WHAT?
5. Method Behind the Madness
SongstressSia is known for always hiding her face under cute bob-cut wigs, but it's not just an artistic eccentricity -- she actually has a very good reason for it! Check out the video below to find out what!
What have YOU learned from Carpool Karaoke? Tweet us!
(Screenshot via YouTube)
- Brittany Taormina, YH Contributing Writer