The Force is Definitely with John Boyega!
Written by Nicole Dzenga. Published: January 26 2018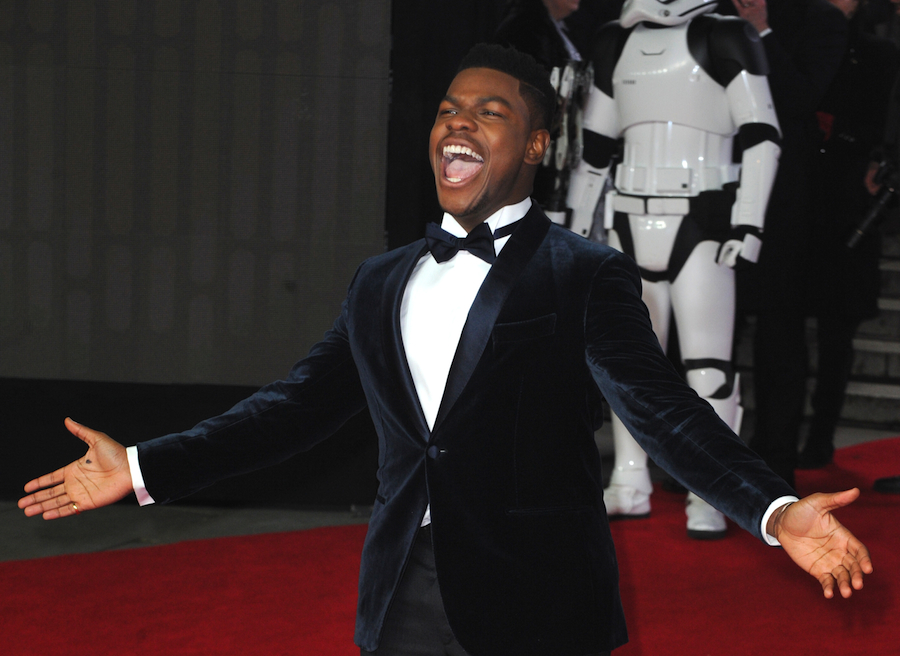 Being part of the Star Wars family is definitely not something to be modest about. The film franchise is one of the most beloved in the entire world, resonating with so many fans, older and younger, so the chance of it ever losing popularity is very slim. Boasting a star-studded cast, from the late Carrie Fisher and Mr Skywalker himself Mark Hamill to newcomersDaisy Ridley and Adam Driver, it is hard for the franchise to do any wrong at this point. There are many great characters in the film, but one of the most intriguing is Finn, played by John Boyega. His strong but endearing demeanour has resulted in one of his best performances and he is just as entertaining off-screen!
John began acting at the age of 7, at a local theatre in the U.K. His talent in performing arts is what urged him to continue, and by the age of 16, he joined the Identity School of Acting. His love for acting became such a prominent part of his life, leading to his enrollment in Greenwich University, but he soon had to defer the college to focus on his acting career just after landing his breakout role in the movie. Thank goodness!
Check out his reaction to the first trailer for Star Wars: The Force Awakens!
Prior to Star Wars, John had a handful of roles in his native U.K., including what could be considering his first "breakout" role in the cult sci-fi film Attack the Block.
Following Star Wars, John landed a few more roles State-side, oppositeEmma Watson in The Circle, and inKathryn Bigelow's intense historical dramaDetroit.
John is currently riding the high of the release of the newest Star Wars movie, The Last Jedi, as well as anticipating the release of another highly-anticipated sequel, Pacific Rim 2, the trailer for which just recently dropped -- so glad they let him keep his natural British accent in this one!
Apart from being such an amazing actor, Boyega is also quite the comedian and constantly jokes about how his family brings him back down to earth with their cluelessness at times. He was born and raised in Peckham, south-east London, but is the son of Nigerian immigrants who moved to the U.K. (John's full name is actually John Adedayo B. Adegboyega). His father is a preacher and his mother works with the disabled. He fully embraces his African roots and jumps at any opportunity to pull out the heavy accents during story-time.
Apart from basically having one of the coolest movie roles of all time, John is quite a quirky person -- much more than we get to see in the film. He has a cat named Logan that he loves to death, and he is very good at impersonations, the best one being of his cast mate Daisy Ridley. He spends money on the weirdest, most random things but has no regrets! To be honest, it is pretty much what we would all do if we were in his shoes! "I'm 73 years old deep down", he says. We feel ya, John! #relatable
With or without Star Wars (preferably with), John Boyega is pretty much one of the raddest people out there. His humour and relatable ness gets us every time! In life, we all just need a friend like John by our side to keep the mood at an all-time high. He is really is the bomb!
Check out the newly-released trailer for Pacific Rim 2 -- so glad they let him keep his natural British accent in this one!
(Image via WENN)
- Nicole Dzenga, YH Contributing Writer