"The Bold Type" Announces 5th & Final Season and We're Both Ecstatic & Heartbroken!
02-08-2021 by Melanie Haid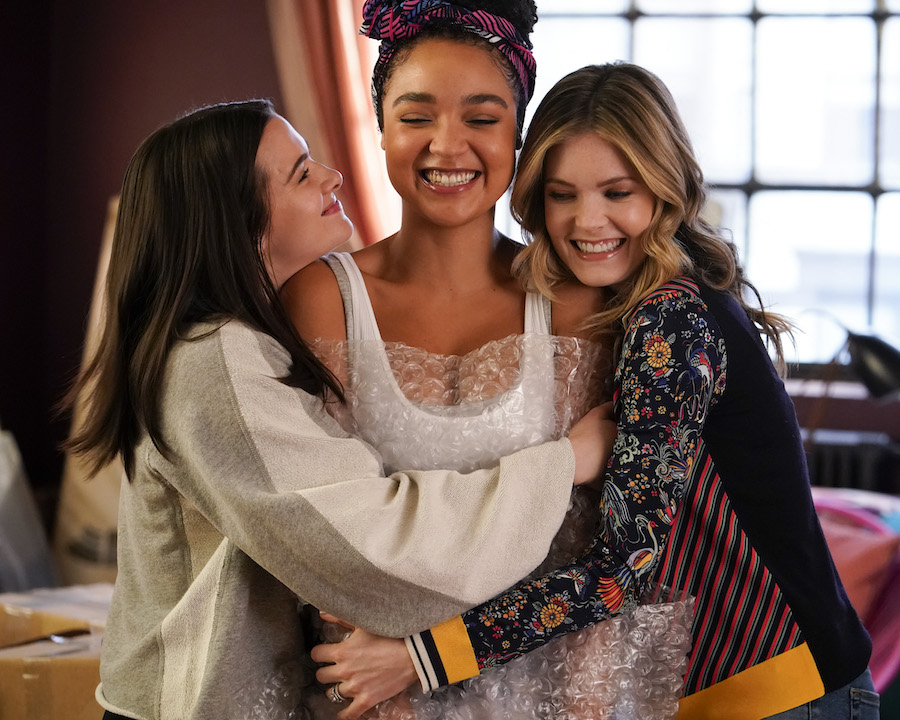 ( © Jonathan Wenk via Getty Images)  
[WARNING: Spoilers for "The Bold Type" seasons 1-4!]
THE GOOD NEWS: "The Bold Type", Freeform's fashion comedy-drama (that you can also watch on Hulu, HBO, Showtime, etc.) which we can't get enough of, has announced its 5th season!

THE BAD NEWS: It will be its final season, and fans could not be more heartbroken. The show premiered in 2017, centering on friends Jane (the writer), Kat (the social media director), and Sutton (the secretary-turned-stylist), who work at Scarlet magazine, a global women's publication based largely onCosmopolitan.
We've followed the three friends through everything -- love, heartbreak, losing jobs and getting new ones, moving, family problems, political campaigns, activism, and everything between. Part of the reason why fans are so disappointed that this season will be its last is because of the real, authentic problems that all of the women (and men) face in the show. It's not just romantic-relationships (not that those aren't serious problems, but still... it takes the show a step further rather than just sticking to surface-level, tame issues); "The Bold Type" covers everything from politics and race dynamics in friendships and the workplace to sexual assault – all with grace.
After all, could we forget when Kat ran for city council, or when Jane left her dream job at Scarlet? Or when Sutton fell in love with her new styling job and married Richard? There are so many moments in the past 4 seasons that we'll always remember, so it's exciting to see what the 5th season will hold (even if it is, unfortunately, the last).
According toKatie Stevens's (who plays Jane) Instagram, the season will only be 6 episodes (Only! Six!), but Stevens says "we'll make it worthwhile!" Most of the cast seems excited about being back for another season.Aisha Dee, who plays Kat, posted a video of Kat at her computer looking at her wallpaper – a wholesome photo of "The Bold Type" gang with none other than Inauguration DayBernie photoshopped in. "Season 5! Let's go gorls!" Dee wrote in her post.
The finale of Season 4 was released on Freeform in July 2020, and since then fans have been anxiously awaiting any news of another season in the works.

The biggest thing fans are looking forward to is a "real ending" – Season 4 left viewers with Sutton hooking up with her high school boyfriend in her hometown, Jane stumbling on a story that could hurt Jacqueline, and Kat was left stumped about her relationship with ultra-conservative girlfriend Eva Rhodes, played by Alex Paxton-Beesley.
With the whirlwind of drama that was Season 4, it will be exciting to see what fans can expect from Season 5. Maybe Sutton and Richard will make up? (We can only hope!) The release date is still TBD, and with the pandemic that cut the 4th season two episodes short, it's unclear exactly when we'll know for sure. Maybe we can finally get some closure?