5 Things We Want To See In The Black Panther Spin-off Series!
02-07-2021 by Andi Ortiz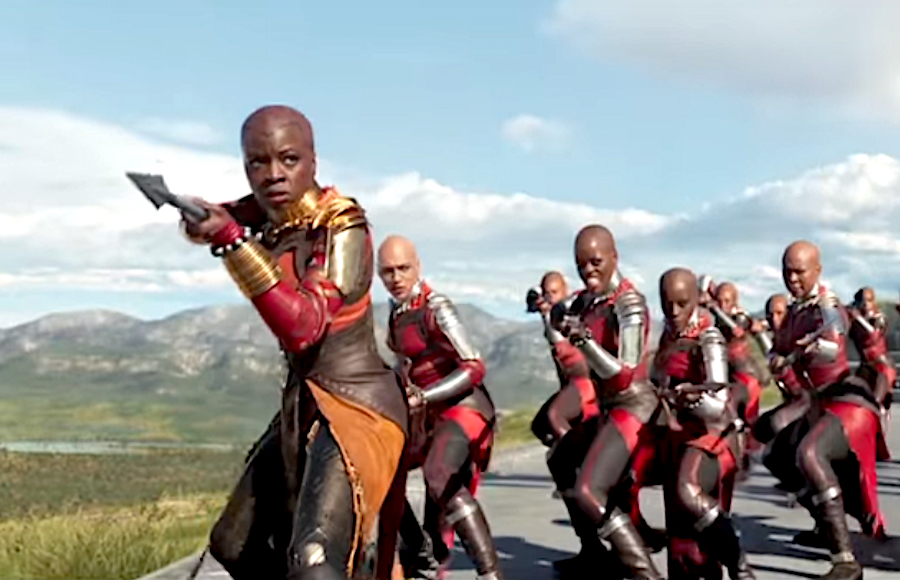 ( © Marvel Entertainment)  
King T'Challa may be a resident of the Ancestral Plane now – and Chadwick Boseman's absence is already heavily felt – but his legacy and his home will live on forever.

Not only will we return to Wakanda in a Black Panther sequel, but now we know we'll get to spend even more time there, as The Walt Disney Company kicked off February by announcing that a Black Panther spin-off series is coming. For now, all we know for sure is that the series will be helmed by Black Pantherdirector Ryan Coogler, will debut on Disney+, and will be set in Wakanda. Naturally, fans already have a list of demands for everything else.
Yes, us included! But these aren't necessarily demands – just consider these very polite written requests. (We'll be happy no matter what.)
1. More Shuri
At this point, most fans are hoping that Shuri is next in line to take up the mantle of the Black Panther. Again, us included. But we'd be just as happy watching a series where Shuri just gets to enjoy herself in her lab, inventing amazing pieces of tech and sassing anyone who dares question her genius. Then again, why couldn't she be both the Black Panther and Wakanda's leading tech developer? We love a queen who can do it all.
2. The Dora Milaje
Okoye and the Dora Milaje -- the Black Panther's all-female royal bodyguards -- are an undeniable force to be reckoned with. But how did they come to be? What's the training process to become part of their force? How young are these women when they join up? There are countless avenues to explore when it comes to the Dora Milaje, and we want to see them all. And obviously, seeing Okoye running things would be an added bonus. Danai Gurira can clearly handle the intensity of leading a series. Let her!
3. The Jabari Tribe
We didn't see much of M'Baku and the Jabari Tribe in Black Panther. We know that they live in the mountains and have clearly expressed their distaste for the mainstream lifestyle. When push comes to shove, though, they'll come through for Wakanda, but what is their life in the mountains truly like? With T'Challa's decision to reveal Wakanda to the world, how have the Jabari reacted? M'Baku had a contentious relationship with Shuri, and seeing their dynamic – along with how it has likely shifted since M'Baku saved her brother, as well as however Boseman's passing will be addressed – offers a meaty storyline.

4. Nakia's New Life
Nakia had lived her life as a spy. She loved her job and she was good at her job. But at the end of Black Panther, Nakia has seemingly made the decision to stay with T'Challa in Wakanda. Odds are, life is very different for her now. Next to Shuri, Nakia had arguably the closest relationship with T'Challa. With his absence going forward, it's entirely possible she returns to her old life. She's got an emotional journey ahead of her, and it deserves the room to really breathe and play out.
5. Killmonger's Legacy
As far as we've seen, Eric "Killmonger" Stevens was very much a lone wolf. The only real connection he had in his life was his father; once N'Jobu was killed, Eric developed tunnel vision, hellbent on exacting his revenge on the Royal Family. But as we saw, his beliefs found an easy foothold in Wakanda. Granted, W'Kabi's allegiance to Killmonger was more out of anger and fear, but anger and fear are powerful things. It's hard to believe that W'Kabi was the only one who felt them. What kind of lasting effects will Killmonger's brief rule of Wakanda have had? Michael B. Jordan has already said he'd be more than happy to return to the MCU if asked. Let's see some flashbacks of Killmonger's rise, and how his legacy plays out.