The 3 Best Things from the "DC's Legends of Tomorrow" Premiere!
Written by Brittany Taormina. Published: January 22 2016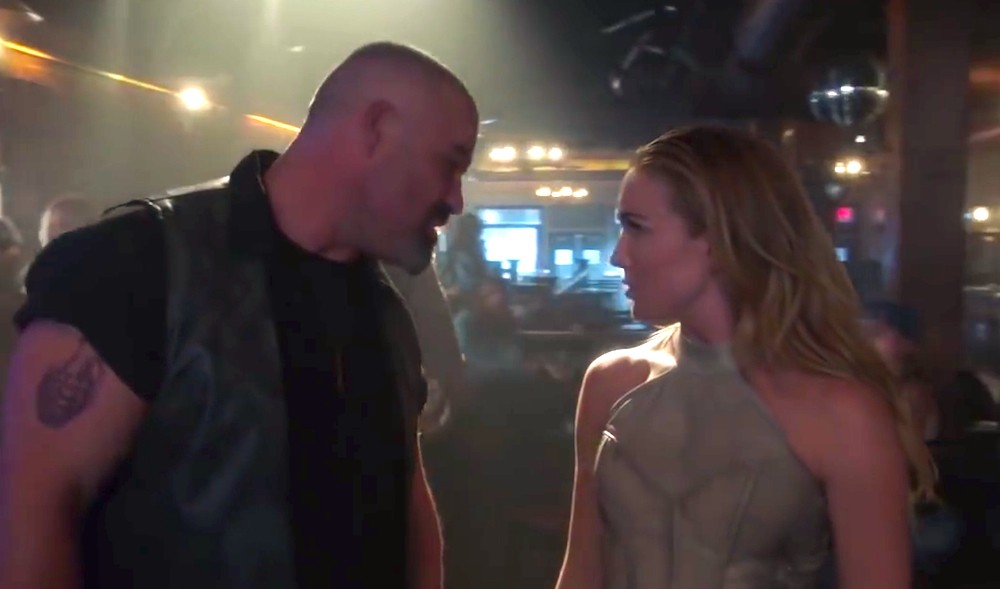 DC is back and better than ever on The CW. Their newest contribution is " DC's Legends Of Tomorrow", which follows Rip Hunter, a time traveler who needs to bring together a crew of superheroes AND supervillains to save the world 150 years in the future – Say what??? The core eight are: Dr. Martin Stein (Victor Garber), "The Atom" Ray Palmer (Brandon Routh), Sara Lance (Caity Lotz), Hawkgirl (Ciara Renée), Hawkman (Falk Hentschel), Firestorm (Franz Drameh), Heat Wave (Dominic Purcell), and Captain Cold (Wentworth Miller).
These are the legends. Now here are the top 3 moments from last night's series premiere (warning: possible spoilers)!
1. All Aboard the Waverider To 1975
Groovy, baby! The crew made its first time travel experience to 1975 and we made an incredible discovery. The crew needed to find Dr. Aldus Boardman to find out information about the future of the universe and locate Vandal Savage. We found out that Dr. Boardman is actually Hawkgirl and Carter Hall's son. CRAZY! Plot twist?
2. The Three A's
Action, Adrenaline, and Allies all embody what this team is about, and their first fight embodies this theory. As 20-year-old Firestorm is stuck on the Waverider and being attacked The Eight – yes, I call them The Eight -- spring into action to save the day. It's evident that they are already a team before even realizing it. Can you say #squadgoals?
3. The Unknown
An overwhelming thought from the entire first episode is that there is so much unknown. They know they need to stop Vandal Savage to save the world, but what happens over the course of the 150 years that causes the earth and possibly the universe to disappear or be destroyed? You'll have to tune in next week to find out!
It looks like it is going to be an amazing season for the legends, in the past and present tense. (See what I did there?) Make sure to watch "DC's Legends of Tomorrow" Thursdays at 8:00pm on The CW!
What did YOU think of the series premiere?
(Screenshot via YouTube)
- Brittany Taormina, YH Contributing Writer