Terrell Owens & More Stars Take on MTV "Challenge" Champs For a Good Cause!
Written by Amanda Baltazar. Published: November 28 2017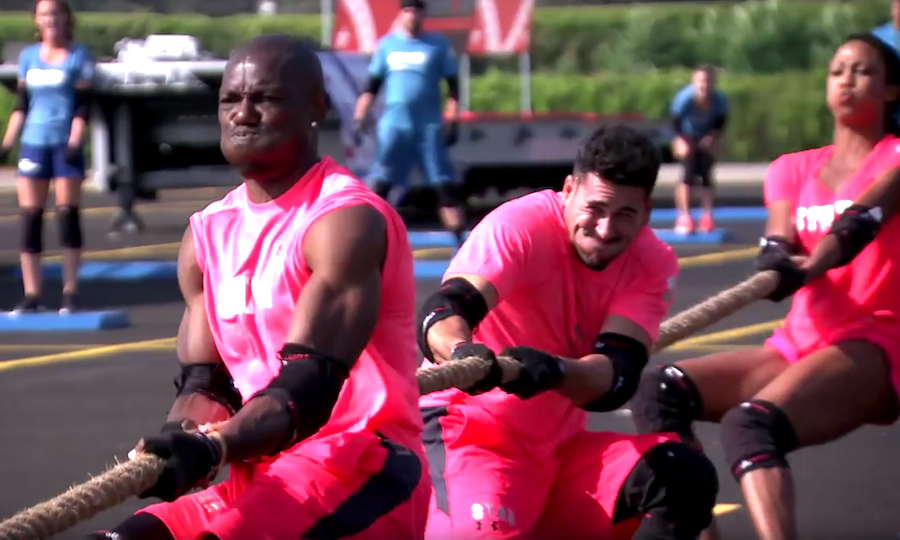 MTV's "The Challenge" is back with their 31st season but this time the format is different from previous seasons. Following suit of their mini-season, "Champs vs. Pros", the new season will be "Champs vs. Stars".
The original format for MTV's "The Challenge" was typically a group of returning contestants from "The Real World", "Road Rule"s, and "Are You The One?" competing for a cash prize through a series of physical and mental challenges. This time our favorite MTV "Challenge" contestants compete against celebrities from different backgrounds to win money for various charities of their choosing.
Yes, drama, drama, drama.
Some of the stars on this season will include Riff Raff, Terrell Owens,Romeo Miller, and Shawn Johnson. We have athletes, rappers, Olympians, and many other stars going up against our Challengers including CT,Johnny Bananas, and Wes. Some of the best manipulators and physical contestants will be put to the test! But aside from the insane challenges, this season the prize money goes to a choice charity of each contestant, includingGirls Inc., the American Cancer Society, and the Special Olympics, to name a few.
Also making his return to his MTV family is the host, the one, the onlyMike "The Miz" Mizanin. Former "Challenge" star, The Miz retired from the "Challenge" and moved to a very successful career in the WWE.
I've been watching The Miz on MTV since I was about twelve years old, so even watching him come back to host a season brings me so much joy. 
The first episode premiered last week and it was very intense. Check out their first challenge!
This is going to be one heated and crazy season! Let us know who you thing is going to take home the championship, the Champs or the Stars!
(Image via MTV)
- Amanda Baltazar, YH Contributing Writer