Teasers for "American Horror Story" Season 6 Appeal to Our Biggest Fears!
Written by Emma Ofria. Published: August 18 2016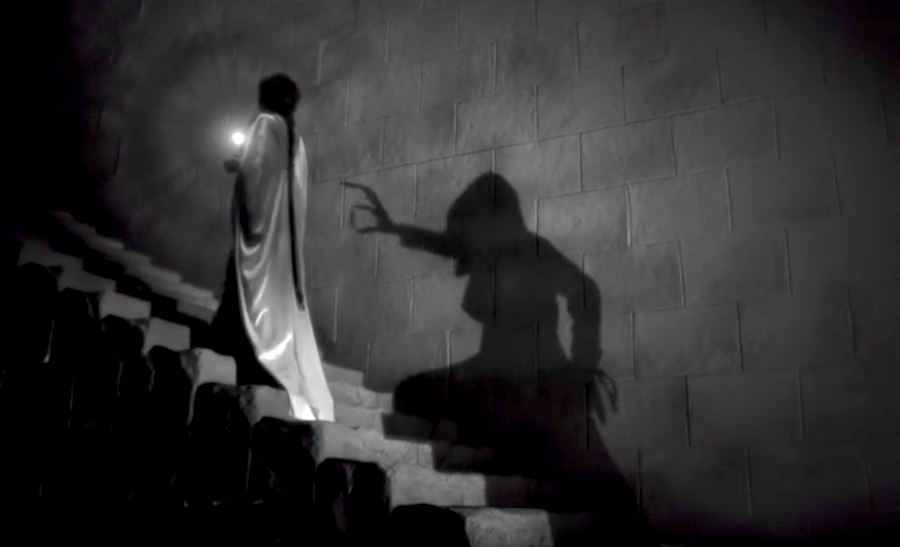 The creators of FX's "American Horror Story" know how leave audiences tense and on the edges of their seats -- even before releasing a single episode! The much-anticipated 6th season of the television cult classic is airing September 14 and, in the tradition of the show's dark and mystic theme, is leaving much of the latest plot to the imagination.
In regards to all things in the horror genre, the best scares come from the biggest buildups. To generate anticipation (or, more accurately, suspense?) for the upcoming season, FX continues to release multiple teasers to mislead viewers and keep the story a secret until it is aired. Yes, each short trailer is definitely ominous enough to make the final cut.
Considering the six classic elements of a horror story, let's take a look at some of the recent teasers and see how Season 6 could be, dare I say, the scariest yet!
1. ELEMENT OF SURPRISE
We can all do with a little jump scare to get in the mood for AHS.
2. THE DARK
Nothing more textbook than a fear of the dark in horror genres. Especially when you can't see what's coming for you until it is too late... 
3. BEING ALONE
Being the only house as far as the eye can see can't be a good thing when trouble comes.
4.NOT BEING ALONE
This teaser will have you watching your back.
5. DISFIGUREMENT
A surgical procedure gone wrong? Definitely a little more than unsettling but certainly nothing new to AHS...
6. THE STRANGE AND UNUSUAL
Avert your eyes if you have a fear of creepy-crawlies!
Who's ready for Season 6? Even though the full plot is still largely kept under wraps, rumors have been swirling around (due to a couple of released set photos) that it will relate to the Lost Colony of Roanoke. Brief history lesson -- Roanoke was one of the original settlements as colonists explored the New World in the late-1500s. Roanoke has since been an object of fascination and mystery as every single settler who landed on the island disappeared without a trace, or any explanation whatsoever. To this day, no one knows what truly happened to the settlers -- the only clue was the word "Croatoan" found carved into a tree. A spooky historical backdrop sounds right up the alley of AHS. Whichever way the plot goes, thanks to the teasers, you can rest assured that "American Horror Story" will continue to deliver the true scares.
(Screenshot via YouTube)
- Emma Ofria, YH Contributing Writer