Taylor Swift's Re-Recorded Music: How We Got Here
02-18-2021 by Madison Murray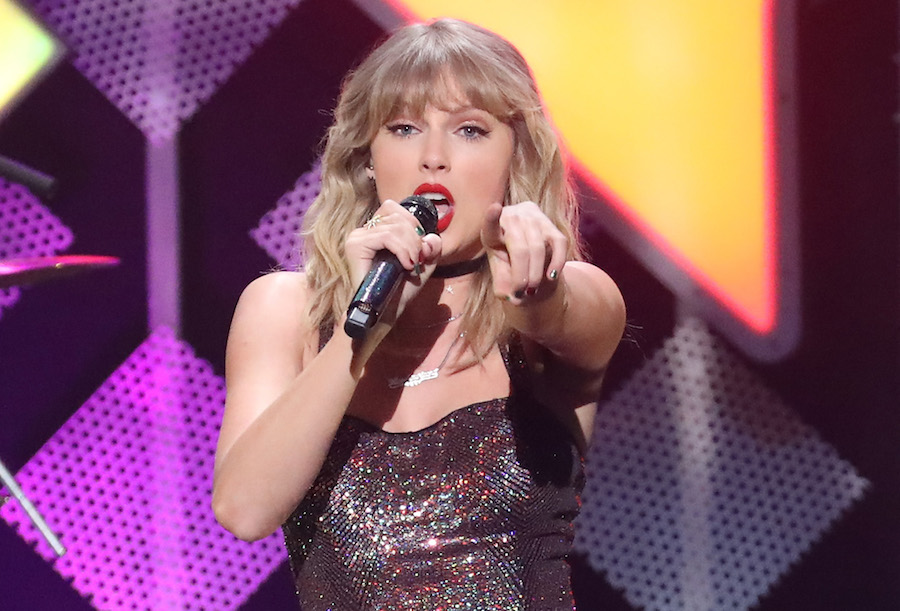 ( © Taylor Hill/FilmMagic/Getty Images)  
Taylor Swift released a new version of her hit "Love Story" last Friday and we've had it on repeat ever since! It's the first song we've heard fromFearless (Taylor's Version), the first of her highly-anticipated re-recorded albums that reimagines her 2008 project, Fearless. 

Fearless was the second album she released with Big Machine Records, who she signed with in 2005 after CEO and founderScott Borchetta saw her performing at Nashville's Bluebird Café. She released 6 albums with Big Machine altogether and considered Scott Borchetta a close family friend. In November 2018, Taylor announced her new record deal with Republic Records, which allowed her to own her masters, or the recordings of her music. She extended her "heartfelt thanks" to Scott while sharing her excitement about her then-unannounced album Lover.
In June 2019, after the release of "ME!" and "You Need to Calm Down" as Lover's first singles, news broke that Scooter Braun bought Big Machine Records for $300 million, making him the new legal owner of Taylor's master recordings. Taylor expressed her disappointment in a Tumblr post, putting a damper on the excitement she was sharing with fans leading up to the release of Lover. 
The day before Lover came out in August 2019, Taylor announced on "Good Morning America" that she would start re-recording her first 5 albums in November 2020. This includes everything from her 2006 debut to her highly successful 1989, but since Reputation was just released in 2017, she'll have to wait a few years to be able to re-record that.
Things were quiet for a few months, until Taylor accused Big Machine of banning her from performing her old songs at the November 2019 American Music Awards -- while the ceremony is "live" on TV, there's a slight delay, so it's technically pre-recorded.

Big Machine struck back by claiming Taylor lied and that she owed them millions of dollars. Taylor's publicist, Tree Paine, addressed the claims in a since-deleted tweet that Music Row archived. She explained, "Big Machine is trying to deflect and make this about money by saying she owes them but, an independent, professional auditor has determined that Big Machine owes Taylor $7.9 million dollars of unpaid royalties over several years."
Tree's statement made them back down and Taylor was able to perform fan favorites like "I Knew You Were Trouble" and "Blank Space" during her AMAs performance. She began her set with a statement on artistic ownership, wearing a shirtdress meant to look like a prison uniform printed with the names of her 6 albums under Big Machine. 
The conflict got quiet yet again until Shamrock Holdings bought Taylor's masters in November 2020, hoping to work with her -- but Scooter would still be involved since he owns Big Machine Records. Fans worried about what this meant for Taylor, and she quickly took to Twitter to explain her knowledge of the deal:
Earlier this month, Taylor appeared on "Good Morning America" once again toannounce her re-recorded version of "Love Story", which came out on February 12th, and her new Fearless album, which will come out April 9th! The album will have 26 songs, which includes the originalFearless tracklist, the deluxe songs that appeared onFearless: Platinum Edition, her standalone single "Today Was a Fairytale", and six unreleased songs that didn't make it onto the original Fearless album.
What songs are you most excited to hear Taylor re-record?