Taraji P. Henson Invades the Boys Club In 'What Men Want' Trailer!
Written by D.J. Rivera. Published: August 22 2018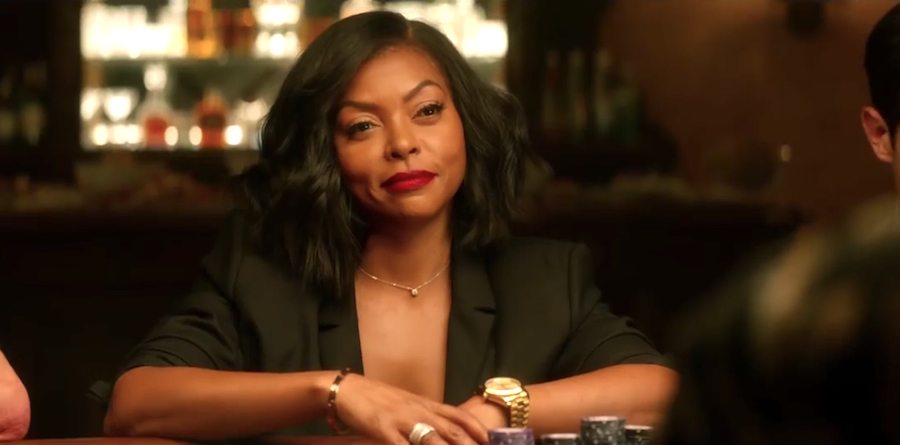 Paramount's new trailer for Taraji P. Henson's What Men Want provides fans a hilarious glimpse at what promises to be a romantic comedy no one will want to miss. 
What Men Want stars Henson as Ali, a sports agent who gets passed over for a promotion basically because she is a woman. After a night out that includes psychics, drugs, and partying in a nightclub ending with a slight concussion, Henson's character starts to notice she can hear what men are thinking. After initially assuming this was a curse, she realizes that she has the upper hand now and can use this to her advantage. From the looks of this trailer, which also features Tracey Morgan and Aldis Hodge, this film will outdo its predecessor and be able to firmly stand on its own.
Henson is so likable and winning in this film that reunites her with directorAdam Shankman. The two previously worked on the comedy film Think Like a Man, so it makes sense the two would be Paramount's first choice when bringing this story back to life. From the promo, this comedic ride through the male psyche in an attempt to sign the next big NBA star looks to silence all the haters and solidify Henson's on-screen dominance. The producers behind the film, Will Packer and James Lopez (Girls Trip), have outdone themselves on this gender-swapped remake, which is nice considering everyone seems to be somewhat split on this new Hollywood trend.
Gender-swapped remakes have been met with mixed reactions from fans and critics alike. Some have worked out better than others --Melissa McCarthy'sGhostbusters film, which saw the team to call comprised of her, Kristen Wiig, Kate McKinnon, and Leslie Jones, was not well received. However, a female-ledOcean's 11 reboot saw Sandra Bullock take over the team and her group of thieves, only needed 8 ladies as opposed to Daniel's 11 gentlemen to pull off a complex caper.Ocean's 8 was a success both critically and financially. So, which side will Henson's version of the classic Nancy Meyer film land on?
The original 2000 film starred Mel Gibson as a deplorable playboy that receives the ability to hear what women are thinking. In the film, he worked for an ad company and a new woman received a promotion over him in an attempt to raise their numbers with their client's female demographics. Gibson gives a memorable performance in a solid rom-com plot that is perfectly set up to be rebooted by an actress of Henson's caliber. 
Henson has shown she is a powerful performer and has an amazing range of characters she can play. She has become very well known from her hit series "Empire" as well as her her tour de force performance inHidden Figures. Fans will be excited to see her signature wild side run loose in what looks to be one of the best romantic comedies of 2019.
What Men Want has been pushed back from its original date in January to February 9, 2019, just in time for Valentine's Day.
(Image via Paramount Pictures)
- D.J. Rivera, YH Contributing Writer