Take a First Look at Tyra Banks as Eve in 'Life Size 2'!
Written by Brooke Sharland. Published: November 07 2018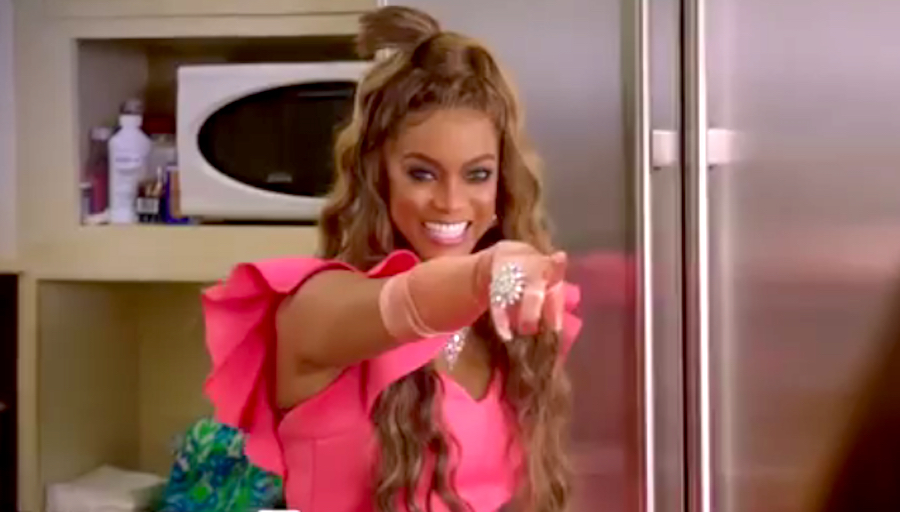 Shine bright, shine far, just like Eve! For those of you who loved the classic film Life Size from the year 2000 starring Lindsay Lohan and Tyra Banks, get ready! And while Lohan sadly won't be starring in the sequel (though we're hoping she'll make some sort of cameo), Tyra as Eve is back and better than ever, here to help a new family in Life Size 2. Take a look at the first trailer!
In another clip, we can see Grace (played by Francia Raisa) casting some sort of spell on a doll. The next thing she knows, Eve has come to life. And she's calling her the nickname that only Grace's late mother called her, "Gracie girl"...
Eve follows Grace everywhere, and while she's initially annoyed by the life-sized doll, you can tell they grow to love each other. But not without Eve getting herself involved in some hi-jinx first! Charging $12,000 to her card (which is a toy card so, how does that work?), and maybe even getting involved in some romance? Oooooh Eve, I see you, girl! She wants to an "extra special friend" -- she wants some love!
But Eve faces an even bigger problem. The toy company Grace works for, Marathon Toys, wants to discontinue the Eve doll! And if they're discontinued, all Eve dolls will cease to exist. Let's hope she can solve this problem with Grace's help! Take a look at Eve finding this out in an exclusive clip Tyra shared on her Instagram. My favorite moment in this clip is "Secretary Eve" at the end, a nice callback to Eve's first time using a computer in the first film.
Will life-size Eve be able to save the Eve dolls? Be sure to tune intoLife Size 2 when it premieres Sunday, December 2, as a part of Freeform's 25 Days of Christmas. And don't forget, shine bright, shine far, don't be shy, be a star!
(Image via Freeform)
-Brooke Sharland, YH Contributing Writer