SUNDAY MUSIC VIDS: Peter Gabriel
Written by Katie Marzullo. Published: December 10 2017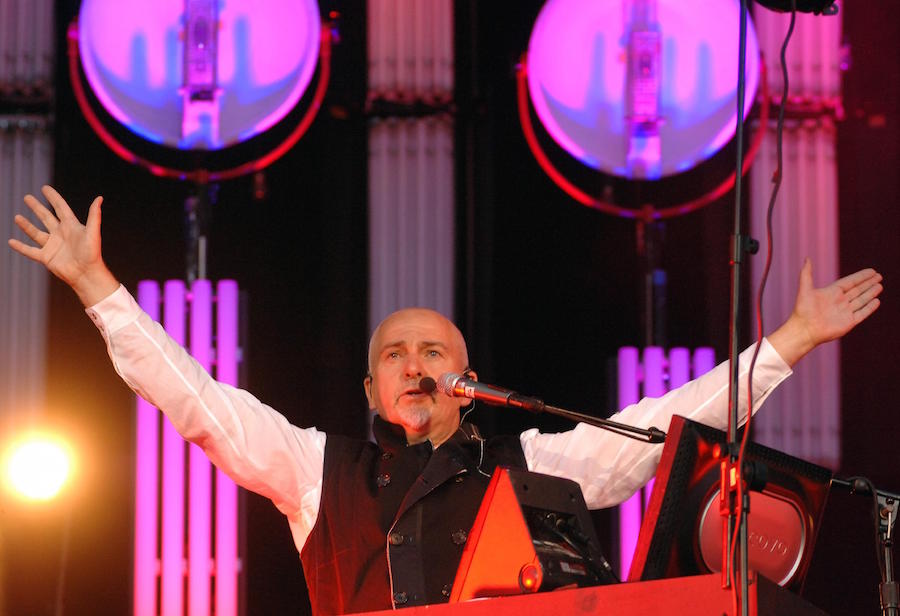 Many of you may not be aware that Peter Gabriel was actually the original frontman for Genesis, the band eventually made famous in the '80s thanks to Phil Collins. Gabriel left the group in the mid-'70s when tensions arose from Pete's eccentric on-stage persona, which the rest of the band felt was upstaging them.
It was understandable, and in the end, it worked out great for everyone – Genesis eventually broke into the mainstream with Collins on board, and Peter made quite a name for himself as a solo artist.
And how! Honestly, Gabriel was probably one of the first major artists to realize the potential of the music video as a visual platform for their music and make an art form out of it. Modern-day visionaries like Lady Gaga and OK Go have Gabriel to thank for really taking the craft of music video making to an all new, never quite seen before level. Not only was Gabriel churning out some of the most amazing music at that time, but he was also wowing us with his jaw-droppingly memorable videos.
And who can ever forget:
(Image via Daniel Deme/WENN)
- Katie Marzullo, YH Staff Editor