'Stray' Is The Purr-fect New Video Game Obsession!
07-28-2022 by Heather Van Ness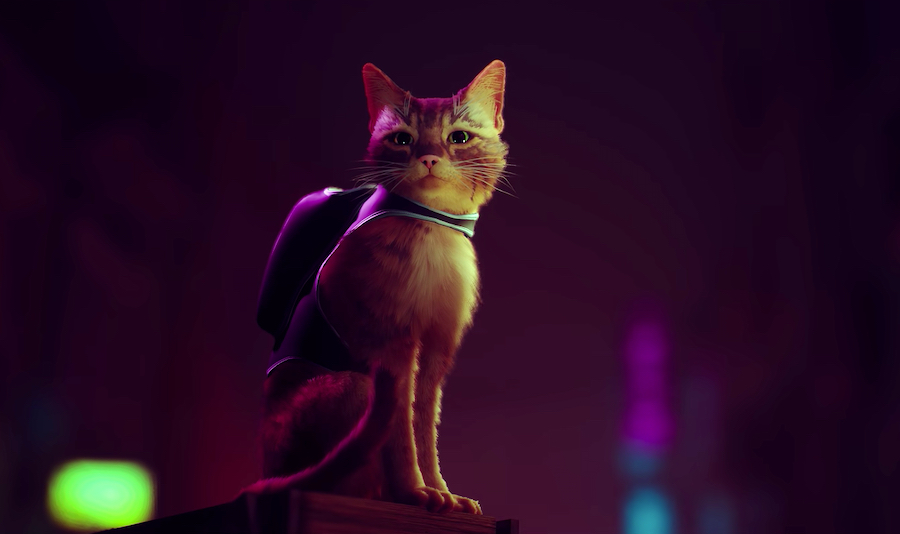 (PlayStation/Annapurna Interactive/BlueTwelve Studio)
The cutest video game ever has just been released and we're in love. Stray is an adventure game developed by BlueTwelve Studio in the south of France and features a stray tabby cat as the protagonist. That's right! You play as a cat and it's amazing. The game allows you to navigate your environment just like how your favorite four-legged feline would. This means aircons, windows, rooftops, and fences are all a bridge between you and a decaying cybercity. When users aren't sprinting through neonlit alleyways or dodging enemies, they can unwind for a nap or meow at a curious robotic inhabitant. 
BlueTwelve Studio shares on Stray's website that they are a small team "mostly made of cats and a couple of humans." In fact, as genuine cat lovers, the team based the protagonist of the game on their own cat: Murtagh. The co-founders found him huddled under a car in Montpellier, France, where they took him in. The rest is history. He is an orange angel that loves basking in the afternoon sunlight and reminding his humans that he is "the boss" (an official nickname). Murtagh was often in the office throughout production, supporting the team and providing daily inspiration. 
But wait, there are more feline staffers! Oscar is a gray Sphynx responsible for the protagonist's detailed movements -- running, scratching, licking, etc. His modeling allowed Miko, the main cat animator, to create an immersive and realistic experience. So realistic that some users are confusing their own cats when they play. 
Then there is the talented voice actor Lala. She is the star behind every "meow" and "purr". Thank you, Lala. We love you! And we're not the only ones. 
Stray is now available on PC, PS4, and PS5, where user experiences have been overwhelmingly positive. According to Steam, a popular video game store, Stray has surpassed God of War as the best user-rated game of 2022 with a 98% rating!
"It's very overwhelming." Swann Martin-Regat, a producer at BlueTwelve, shared with GLHF about the public's reaction, "We wanted to acknowledge that there are a lot of eyes looking at what we were doing… all of the team has been very focused on living up to those expectations."