Step Into the Mysterious World of 'The House with a Clock in Its Walls'!
Written by Diego Pineda. Published: March 29 2018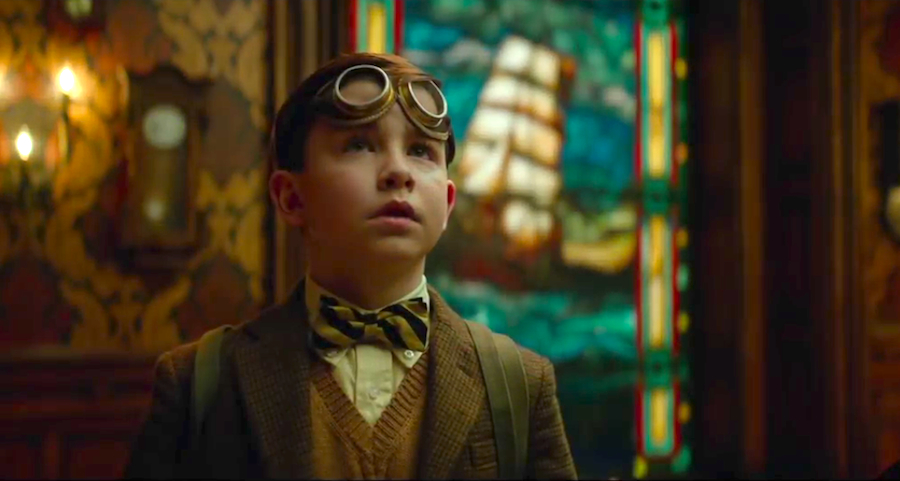 Get ready to enter a mansion full of moving portraits, monsters behind doors, living jack-o-lanterns, and other spooky things... No, it's not Halloween 2 seasons too early, it's the trailer for The House with a Clock in its Walls!
The trailer for this movie was just released and it has left us with more questions than answers about what the movie will actually be about. All we know is that we will be creeped out by the variety of things that hide in the house and behind its walls as well as by the constant loud ticking of the clock.
Watch the trailer and get a glimpse of the different rooms and corners of the house that will be explored in the film:
Based on the 1973 novel of the same name by John Bellairs, the film follows 10-year old orphan Lewis (Owen Vaccaro) as he moves to live with his uncle Jonathan Barnavelt (Jack Black) in a mysterious house that has a life of its own. As Lewis explores the house and its surroundings, he will befriend one of the neighbors, Mrs. Zimmerman (Cate Blanchett). In a turn of events, Lewis will accidentally awaken the dead and embark into a secret magical world of warlocks and witches!
This fantasy-horror film is directed by notable scream king Eli Roth (who is known more for gore than whimsy), and if the trailer left us a bit scared, we can already anticipate more moments of suspense in the film. The warnings Mrs. Zimmerman and Jonathan give Lewis about the house and its unknown powers in the trailer leave us wondering what Lewis will discover! Will they reveal to him the secrets they know about the house? Will Lewis's path of discovery turn into a dangerous adventure?
Also starring in the film will be Renee Elise Goldsberry ("One Life to Live"), Kyle MacLachlan ("Twin Peaks"),Colleen Camp (Clue), among others.
The House with a Clock in its Walls set to release in theaters September 21, 2018.
(Image via Universal Pictures)
- Diego Pineda, YH Contributing Writer