So Long, R5; Hello, The Driver Era!
Written by Diego Pineda. Published: March 12 2018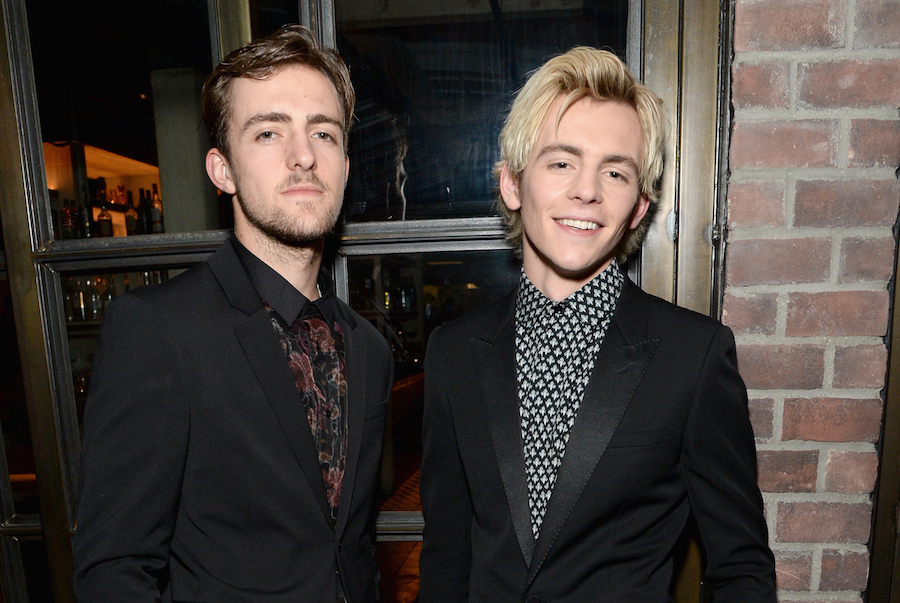 R5
, the family pop/rock band we've all practically grown up with, just released a new logo, a tease of their new music, and a new name! What???
That's right, R5 will now become The Driver Era, a new band led by Ross andRocky Lynch, who will be writing, producing, and performing the new tracks. Though we will be R5 fans forever, we are glad to see how Ross and Rocky will keep growing as individual artists and as a group!
So where does that leave Riker, Rydel, andEllington Ratliff? Though we still do not know how or if they will be involved with The Driver Era, we sure hope to see them collaborate and take part in some capacity.
Before we say goodbye to R5 forever, let's remember some of the good times:
Fans all over social media are still trying to figure out how they feel about this new era for the band. On the Driver Era Instagram, the brothers uploaded a handwritten note to their loyal R5 fans telling them it was not the end, since, after all, they are still family! They also mentioned their excitement over their new project as well as gratitude for all of the support they have given them as R5 in the past years.
They recently uploaded a tease of their new upbeat song "Preacher Man":
The full song will be available this Friday, March 16. Additionally, Ross's filmMy Friend Dahmer will be available on Blu-ray & DVD on April 10.
We can't wait to see what other surprises The Driver Era has in store for us in the next few months!
(Image via Michael Kovac/Getty Images)
- Diego Pineda, YH Contributing Writer