Shout-Out To This Year's Cinematography, Editing, Short Film, and Hair & Makeup Oscar Nominees!
Written by Jordan Cioppa. Published: February 13 2019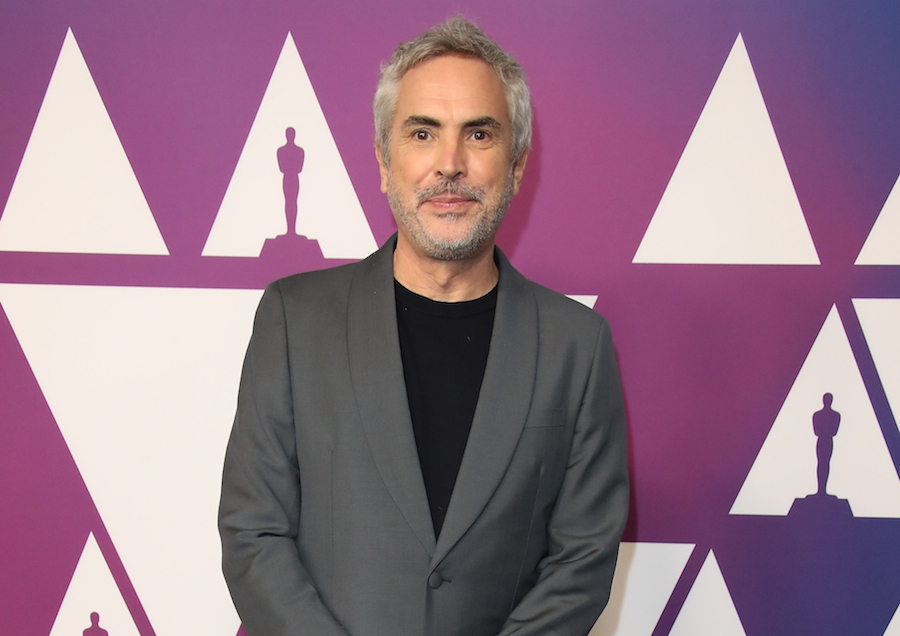 Four Oscar categories may or may not have just gotten the shaft this year.
….And here's why! If you haven't already heard, the Motion Picture Academy has decided to present four categories during commercial breaks during this year's Oscars. In a letter sent to members of the Academy on Monday, president John Bailey revealed those four categories are Best Cinematography, Film Editing, Live Action Short, and Makeup and Hairstyling. He explains this is due to a previously announced commitment to keep the show at three hours long this year.
According to the letter, the winning speeches of these categories will be edited to air later during the broadcast, and the presentations will remain live on the Oscars' web stream, but this still isn't sitting well with many people. There are two sides to every story, the first being that this can feel wrong because, whether its Best Picture or Makeup and Hairstyling, each Oscar category is as important as the next and contributes to the overall picture of what the film industry is. You can't have a Best Actor ot Actress (especially ones with dramatic physical transformations, likeChristian Bale in Vice or Margot Robbie in Mary Queen of Scots) without the hair and makeup. Choosing four to present during commercial breaks makes it seem like those categories don't hold as much weight as the other 20. Of course, there is the other side of this story. The whole thing might not mean anything at all and they may have been chosen at random. Also, this has only been announced for this year. Next year they are planning to select a different set of categories, according to the letter. But I think we can all agree on one thing: there are some categories that would neverbe considered for taking off-air, such as Best Actress or Best Director.
Whichever way you look at it, we feel these categories deserve a little shout out, so here is a tribute to the four Oscar categories booted to commercial break: Edited, but Never Forgotten!
Cinematography
A cinematographer directs camera operations and other visual aspects needed to bring a film to life, such as lighting. Decisions made by the cinematographer can ultimately shift the mood and feel of an entire scene and give it the vibe it needs. In my opinion, movie theaters best magnify the importance of cinematography because the big screen makes those decisions seem all the more magical.
This year's nominees for Best Cinematography:
Łukasz Żal (Cold War)
Robbie Ryan (The Favourite)
Caleb Deschanel (Never Look Away)
Alfonso Cuarón (Roma)
Matthew Libatique (A Star Is Born)
Film Editing
Every time I watch a movie (especially a really long one), I always think about the amount of time and focus that has to go into editing. This is the post-production process of putting every scene together, piece by piece, until it is woven into one. I could imagine a single scene must require so much work alone, so an entire movie is pretty remarkable to think about. It's in the editing room where a film's story truly comes alive.
This year's Film Editing nominees:
Barry Alexander Brown (BlacKkKlansman)
John Ottman (Bohemian Rhapsody)
Yorgos Mavropsaridis (The Favourite)
Patrick J. Don Vito (Green Book)
Hank Corwin (Vice)
Live Action Shorts
Live Action Shorts are exactly that -- live-action films that are shorter in length than feature films. And though they be but little, they are fierce! Short filmmakers have to work just as hard as feature filmmakers, sometimes harder since they are working under tighter restraints. Nominees in this category don't often go on to feature film fame, so this is a once-in-a-lifetime opportunty for many of these folks. This year's contenders include everything from two boys who are being questioned for murder to a story about racism.
The Live Action Shorts nominees are:
"Detainment" (Vincent Lambe and Darren Mahon)
"Fauve" (Jeremy Comte and Maria Gracia Turgeon)
"Marguerite" (Marianna Farley and Marie-Hélène Panisset)
"Mother" (Rodrigo Sorogoyen and María del Puy Alvarado)
"Skin" (Guy Nattiv and Jaime Ray Newman)
Makeup & Hairstyling
For movies portraying an average person, this category may not seem like a big deal, but for movies about a character whose appearance is as important as their dialogue, hair & makeup is a huge deal. No matter what kind of film, hair & makeup is important in creating a character and making them recognizable to the viewers.
The three nominees for this category are:
Göran Lundström and Pamela Goldammer(Border)
Jenny Shircore, Marc Pilcher, andJessica Brooks (Mary Queen of Scots)
Greg Cannom, Kate Biscoe, and Patricia Dehaney (Vice)
And there you have it! Those are the four categories that will be presented during commercial breaks. After learning a little more about each of them, that live web stream is sounding better and better. The Oscars will air live on ABC on February 24 and the web stream can be found on Oscar.com.  
(Image via Dan MacMedan/Getty Images)
- Jordan Cioppa, YH Contributing Writer